Best Android car accessories: from cheap and cheerful to Android Auto awesomeness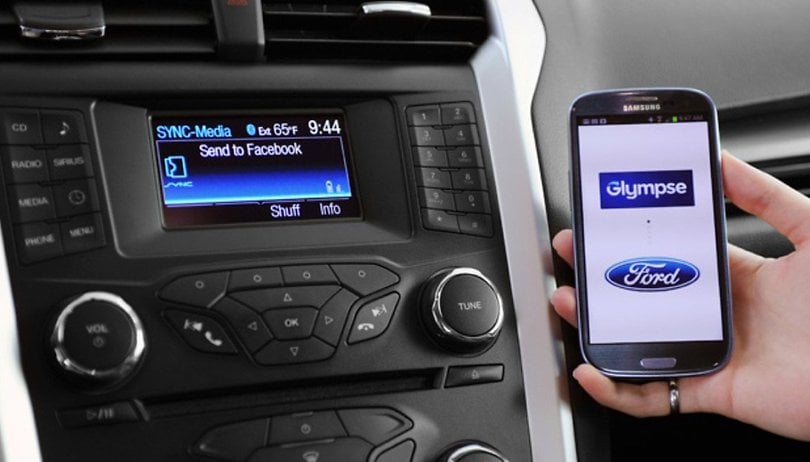 If your Android phone is the centre of your entertainment universe, then of course you'll want it in the car - but are you willing to drop nearly $1700 on a flagship Android Auto head unit? If not, never fear: we've got options ranging from high spec to low tech. Here's our pick of the best Android car accessories.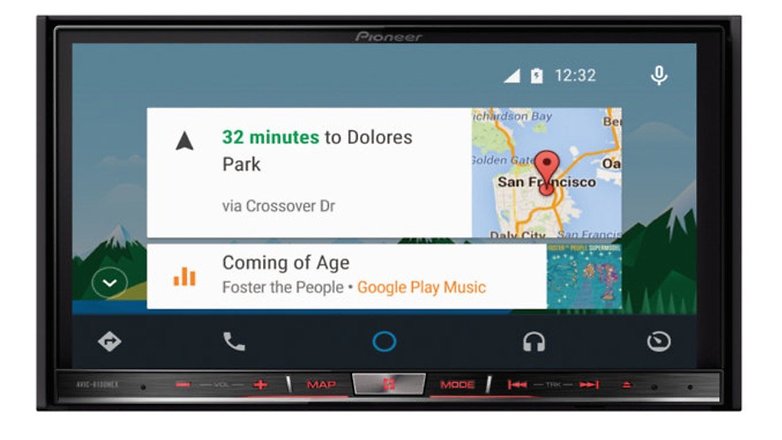 Pioneer AVIC-8100NEX
Pioneer's flagship in-car unit offers lots of features, and while it's still expensive it's not nearly as pricey as it was on launch: the $1,699 device is now on sale for nearer $900. It supports both Android Auto and Apple CarPlay, has an enormous 7-inch touchscreen, supports FLAC files in addition to the usual audio formats and has its own music and navigation apps if you leave your phone at home.
If you don't need all the features of the flagship, Pioneer also offers the 7100NEX, 6100NEX and 5100NEX, all of which can communicate with your phone - although only the first of those is fully Android Auto compatible.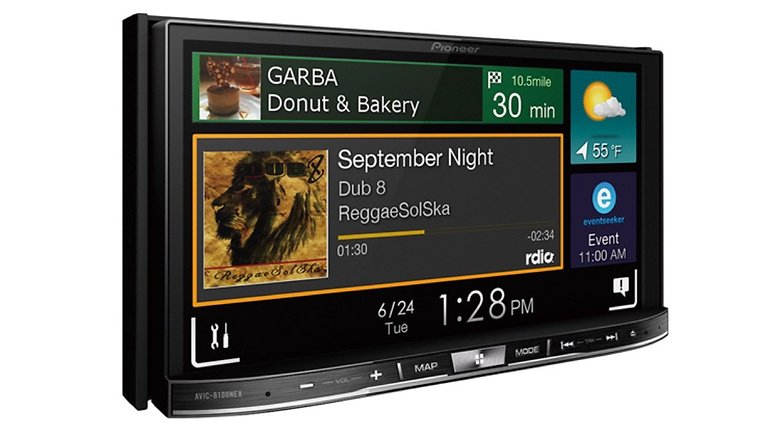 Pioneer MVH-X560BT / MVH-X370BT
If all you want from your phone is music and hands-free calling, Pioneer's head units have Bluetooth and cabled support for music from your Android phone. They're cheap, too. The MVH-X560BT is currently $101 and the MVH-X370BT is $88.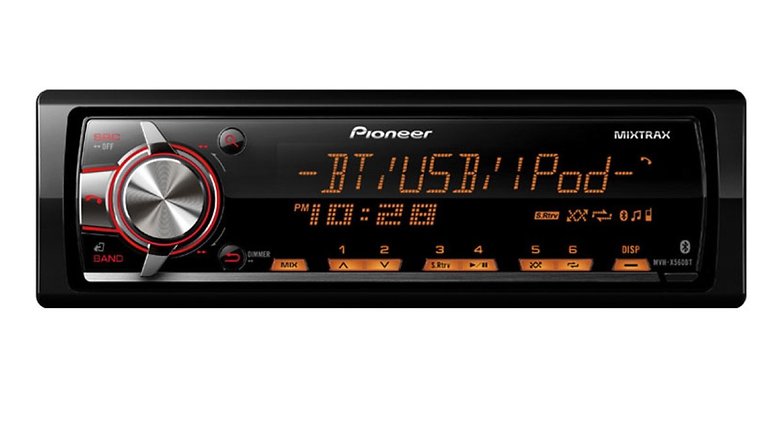 Kenwood DDX9902S / DDX9702S
Pioneer isn't the only big name firm supporting Android Auto. Kenwood's clever receivers support both CarPlay and Android Auto, with an auto-detect feature that switches modes according to who's in the car - so if you have Android but your partner's an Apple owner, you don't need to fight about the stereo. The DDX9920XS is currently $750 on Amazon, while the DDX9702S is currently $699.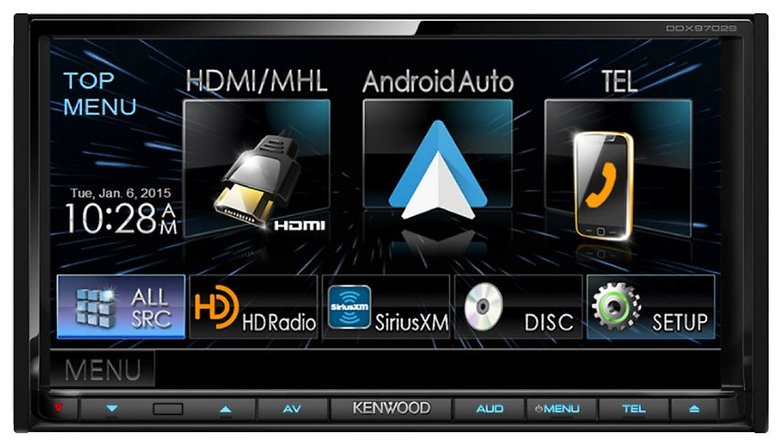 A 3.5mm AUX cable
The simplest way to connect your phone to a car stereo is to use its Aux input, which just involves plugging a 3.5mm jack into your phone and sticking the other end into the stereo's Aux input. But it's not perfect. You can't control your phone from the stereo, your phone isn't charging while it's in use, and some car stereos' Aux inputs are usefully located on the back where you can't reach them.
An FM transmitter
If an Aux cable isn't an option, an FM transmitter can be good fun - provided you don't live in a place where every conceivable frequency is already used, or you'll spend all your time trying to find free air instead of listening to music. Transmitters come in two forms: some connect to your phone's headphone jack, and others connect via Bluetooth (which usually means they offer hands-free calling too).
Either way, they then transmit your music over short-range FM so your FM receiver can tune in. We've got nice things to say about Mpow's Streambot Y ($34.99 on Amazon) but this part of the market is absolutely packed with cheap and effective FM streamers.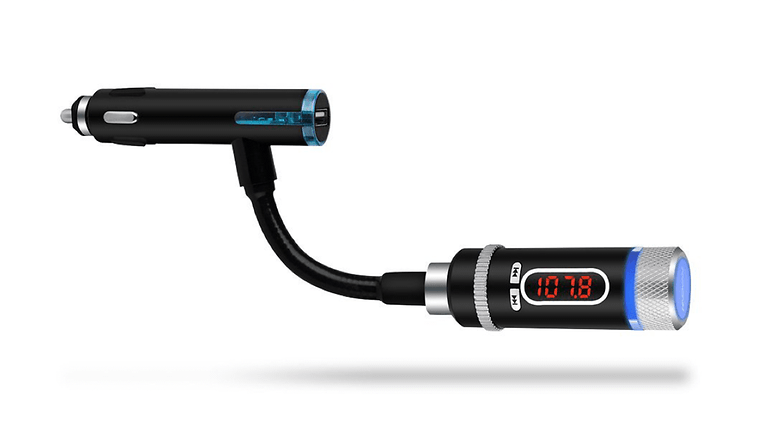 Why USB is a bad idea for Android in the car
You might not have noticed at the time, but when Android Ice Cream Sandwich shipped Android's compatibility with USB-packing car stereos disappeared. That's because Android moved from USB mass storage, the same format used by flash drives, to MTP, Media Transfer Protocol.
That means any stereo expecting USB mass storage won't recognise your Android phone - and off the top of our head, we reckon that means every USB-packing car stereo that doesn't explicitly support Android Music. If you know of MTP-enabled car stereos, please let us know in the comments!
Manufacturer-specific in-car entertainment: does it work with Android?
One of the reasons Android Auto exists is because every car firm seems to have their own standard for in-car entertainment, so for example Ford has its Sync, Toyota has Entune and so on. Android compatibility varies widely between firms, so for example Ford's Sync AppLink supports a number of Android apps, Entune works with Pandora and firms such as Mercedes and Mini would rather you had an iPhone.
You'll find in most cases the built-in system will offer Bluetooth A2DP for streaming music from any phone or an Aux input, although that input isn't always convenient or even official: for example, our car - a mid-2000s German saloon - does have an Aux input, but it isn't mentioned in any of the documentation, it's hidden under the floor and it has a proprietary connector so you'll need a special adapter to plug a 3.5mm cable into it. Such tomfoolery is why we greeted Android Auto with such joy.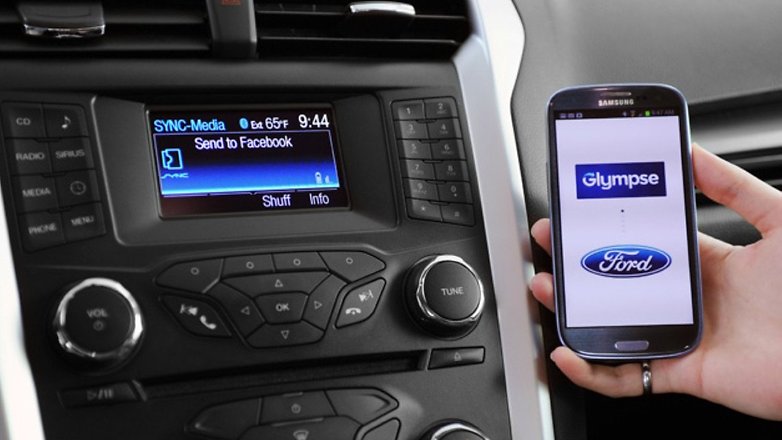 Android in the car: if all else fails
It's not remotely high-tech but if you want to get a reliable music connection for around twelve bucks, then Sony's in-car cassette adapter is the tool you need: it sits in your stereo's tape deck and fools it into playing your music. It's by far the easiest option for older cars or cars with basic stereos, and given the way it works it's surprising how quiet it is. Hilariously Sony claims it works best with Sony CD and MiniDisc players, which is nonsense: it's a headphone jack adapter and couldn't care less what it's plugged into.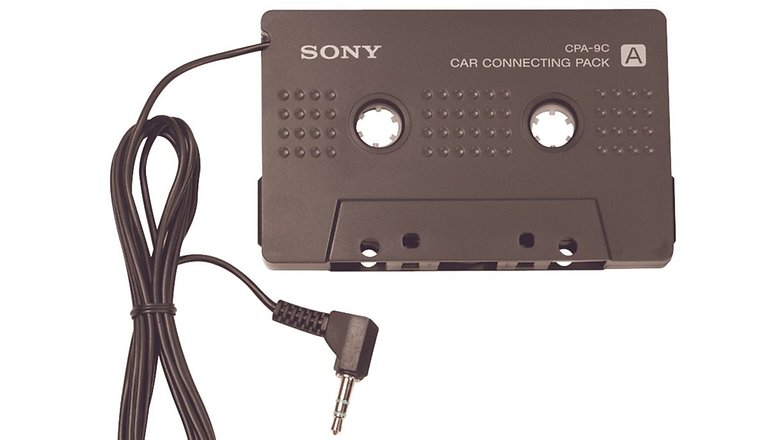 Don't forget your cradle
No matter what connection method you use, you'll need somewhere to put your phone. We really like the $29.99 Montar, which sticks like it's superglued to your windshield, dash or passenger. It's good for phones with screens up to 5.3 inches and it's one of the few cradles we've tried that hasn't hurled our phone into our lap when we've gone round a sharp bend.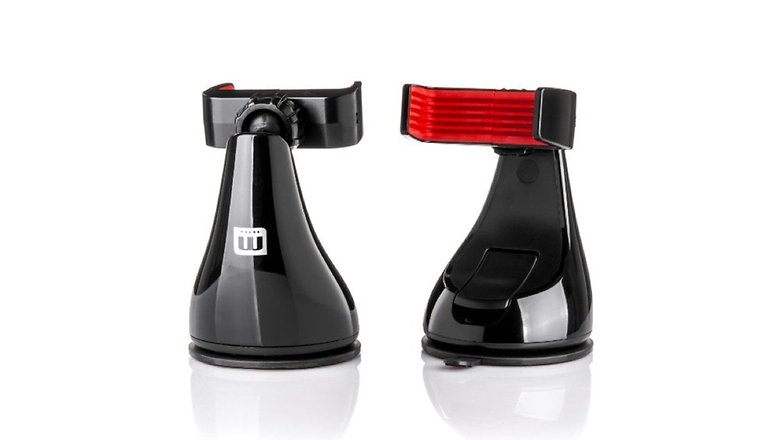 Do you have Android in the car? Did you go for the whole Android Auto, spend a weekend playing find-the-socket or just stick with Bluetooth? Let us know in the comments!