Hands-on Asus ZenWatch 3 review: made for millenials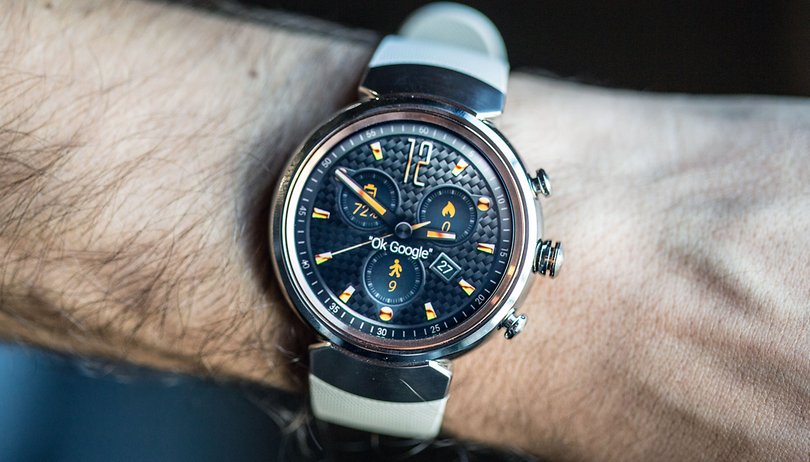 IFA last year ended up being a showcase for wearables, especially smartwatches. The conclusion was that many of these devices, although interesting, needed time to mature. A year later, Asus was one of the first to take the stage at IFA 2016 with the ZenWatch 3, the continuation of one of the more affordable Android Wear smartwatches . This new watch is not as cheap as its predecessor, but has more interesting features.
Asus ZenWatch 3 release date and price
In Europe, the ZenWatch 3 will be released in October with a price tag of €229 for the model with a sporty silicone strap and €249 for the version with a leather strap. We're still waiting on an announcement regarding the US release date and pricing scheme.
Asus ZenWatch 3 design and build quality
The most radical change in this model over its predecessor is the design. The 2015 model had a rectangular design with a screen that appeared to represent a budget alternative to the Apple Watch; this time we see a much sportier look, with a more personal and unique twist. The new design also comes with IP67 certification, meaning it is resistant to water and dust.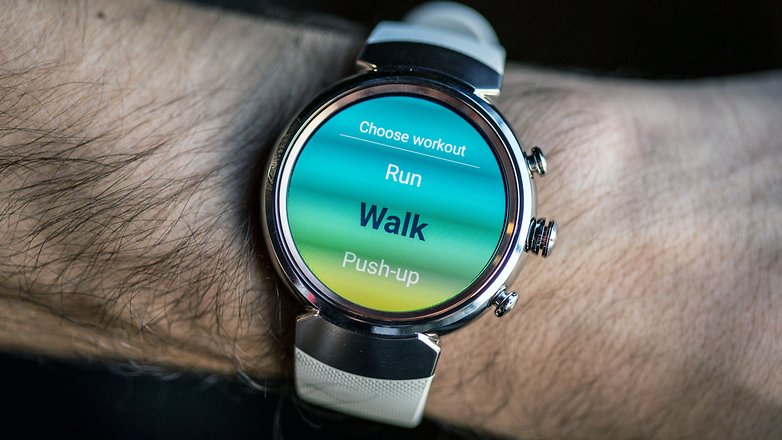 During the presentation at IFA, Asus mentioned that millennials have shown the greatest interest so far in the concept of a smartwatch, and it seems Asus has targeted precisely that market with the design of the ZenWatch 3. The three physical buttons on the right side give this smartwatch a much sportier appearance than other watches that the company has so far released.
The two extra buttons, however, are superfluous. The upper button initiates fitness monitoring, while the lower opens the alarm settings. Both functions could easily could have been incorporated into the software settings.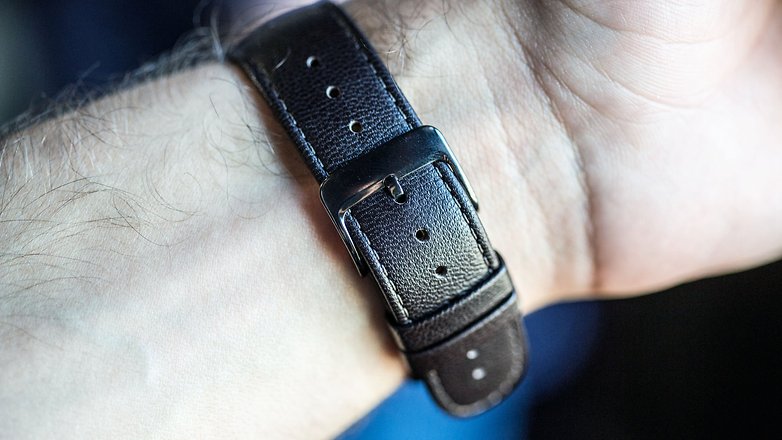 There are two types of strap: one silicone and other leather, while the dials are available in silver, bronze and rose gold. The customization options extend into the software, which provides more than 50 watchfaces to choose from.
The ZenWatch 3 has very little to do with its predecessor in terms of design, and that, generally speaking, is a good thing. The second edition of this range brought excessively wide bezels and a look that revealed itself as a budget smartwatch. This time Asus has managed to produce something much sleeker, but with two obvious caveats: the two unnecessary buttons and an excessive thickness of 10.65 mm.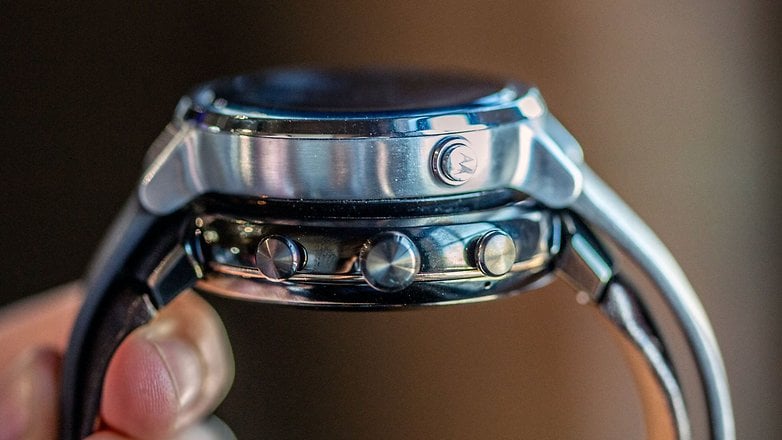 Asus ZenWatch 3 display
The new Asus watch brings a 1.39-inch AMOLED screen with a resolution of 400 x 400 pixels. These measurements give us a pixel density of 287 ppi.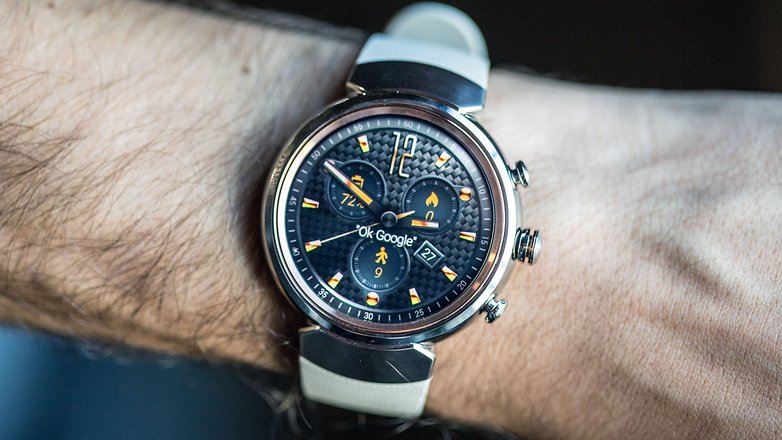 These numbers are similar to the majority of competing Android Wear smartwatches. At no time during my hands-on test of the watch did I have reason to believe the screen wouldn't perform well in day-to-day use: the brightness was fine for use under indoor lighting, viewing angles were strong and reflections scarce.
Asus ZenWatch 3 software
As usual, the Android Wear software is essentially identical to that found on any smartwatch: gesture controls are the same, and manufacturer tweaks are minimal. In fact, considering that this was the first Android Wear smartwatch to appear at IFA, this is cause for a little reflection.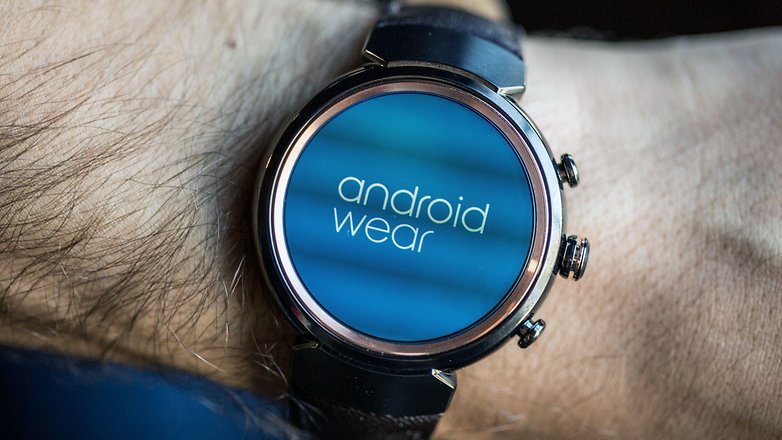 It's been exactly a year since we saw watches such as the Huawei Watch and the Moto 360 (2015) first appear. These, along with all others, were ultimately eclipsed by another smartwatch, one that, unlike them, ran its own operating system: the Samsung Gear S2. The conclusion was that Android Wear was still maturing, and it would be a while before we saw its true potential fulfilled.
What has changed since then? Very little.
It is true that updates to Android Wear have helped to make it a more functional system and less of a prototype than it was a few years ago, but being able to draw emoji or activate cinema mode is not enough for Android Wear to lead the way in the wearables industry.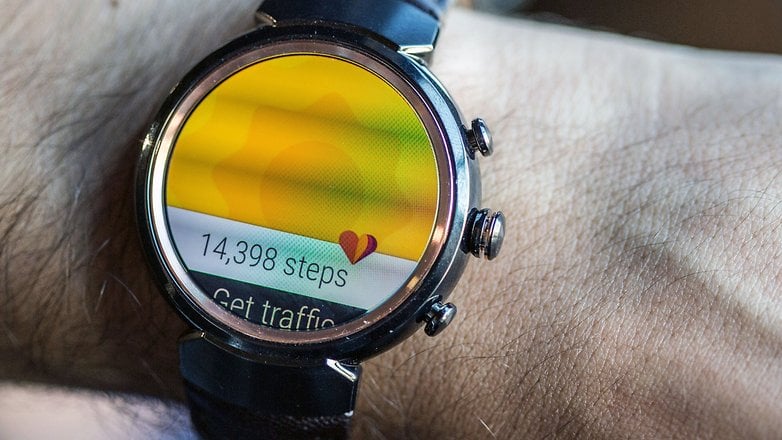 Asus does include a couple of interesting features, especially ZenFit, which, in Asus' own words, is the most accurate fitness monitor available on a smartwatch, with as high as a 95 percent accuracy rate. ZenWatch Manager also allows users to further customize the clock, with more than 50 watchfaces available, and FaceDesigner even allows you to create your own watchface.
Asus ZenWatch 3 performance
So far, almost all Android Wear smartwatches have come equipped with the Snapdragon 400. The ZenWatch 3 comes as standard with Qualcomm's new replacement for this: the Snapdragon 2100.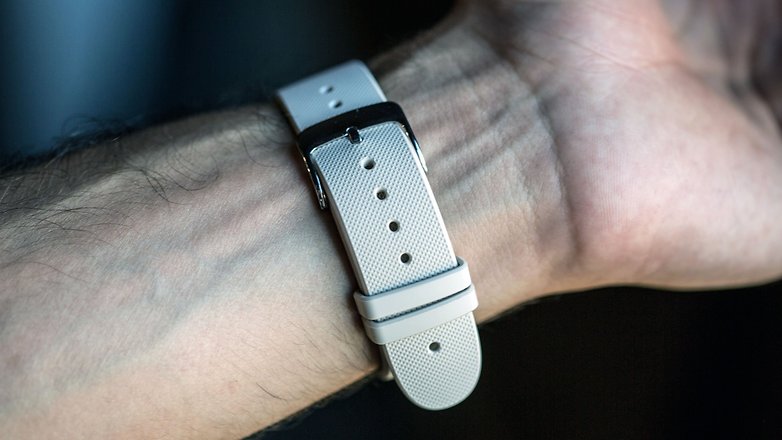 It is difficult to judge how much the performance will improve as a result of this upgrade at the moment, given the brief time I had to spend with the device, but, according to Asus, the new chip "requires 25 percent less energy than its predecessor", so it should, at least, have positive effects on energy management.
Asus ZenWatch 3 battery
In terms of battery, Asus promises similar results to those of other recent Android Wear smartwatches: up to two full days, thanks to its 340 mAh of power. What does seem promising is its hypercharge system, which is, in 15 minutes, said to achieve 60 percent charge, i.e., the equivalent of more than one day of use.
We will fully evaluate the real-world performance of the battery and its fast charge system in our full review.
Asus ZenWatch 3 technical specifications
Early Verdict
The Asus ZenWatch 2 set itself apart with its price tag: $129 is a low number in the Android Wear universe and since both the software and the hardware of smartwatches was (and still is) not separated by much, this previous model distinguished itself as one of the most interesting alternatives on the market, despite what it lacked in terms of design.
This time, the design has been completely changed in the ZenWatch 3, but then so has its price. The cheapest version of this model sits at 229 EUR (which converts to approximately $256). Despite the price bump, this remains a far from exorbitant figure when compared with other Android Wear smartwatches.
The new Asus watch ultimately leaves a good impression and certainly has a unique appearance, able to stand its ground against the likes of Huawei and Lenovo, but it also inherits the same weakness as these devices: the limitations of its software could already pose problems with the arrival of the Samsung Gear S3.