Asus ZenFone 5: premium design, moderate price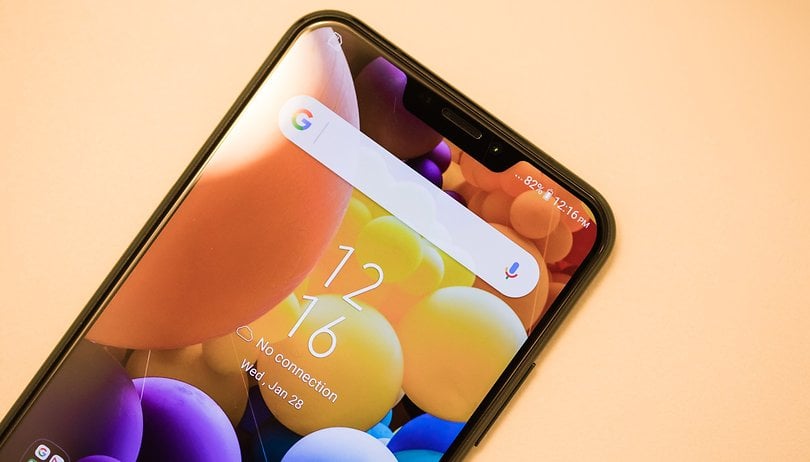 After the unconvincing ZenFone 4, Asus has changed its gameplan, betting on a premium design within the mid-range with the Zenfone 5. A large screen, dual rear camera, AI... is it enough to stand out against the competition? You can find out below in our full review. And yes, the new Zenfone looks like an iPhone X.
Good
Good screen

Attractive design

Powerful speakers

Value for money

Battery life
Bad
Zen UI customization

No IP certification

Very slippery

Application of slow motion
Asus Zenfone 5: All deals
Asus Zenfone 5 release date and price
Originally announced at the 2018 MWC, the Asus Zenfone 5 is available in the US today for $499. In the UK, the Zenfone 5 comes in at £299 when bought directly from the manufacturer. It is available in two colors, meteorite silver and midnight blue, which was the one we used in our test. For its price, the new Asus Zenfone is a more-than-complete device. It has few rivals who can compete with its quality-price ratio.
Very nice, but... watch out!
As soon as a friend of mine saw the Zenfone 5 I was testing, he said the following: "Wow, I didn't know you bought an iPhone X." I have to say that my friend is not a smartphone expert by any means, but we have to admit that the Zenfone 5 is very reminiscent of the Apple device.
Asus has matured a lot with its design, as well as in the finishing and manufacturing of its new handsets, and the Zenfone 5 is the proof. The company bets on glass (the Zenfone 4 didn't) - something that gives it a premium look and feel at first glance , but believe me, I've had quite a few problems with this material. Be careful on what surface you place the phone on because it slides a lot! I even had issues keeping the smartphone in the pocket of my trousers...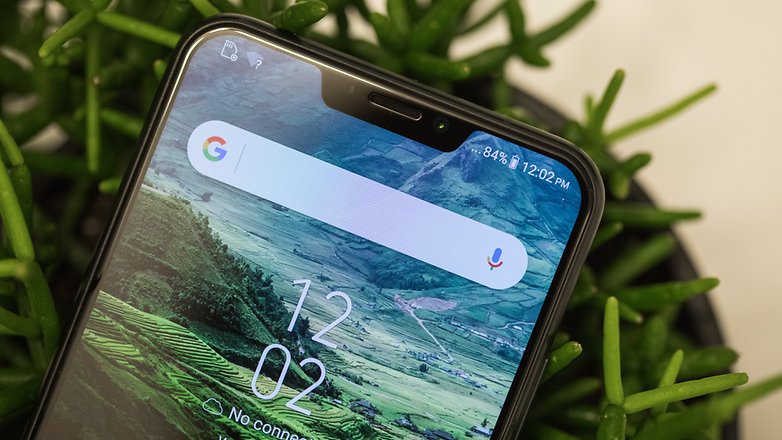 The back is made of glass with the classic circular reflections from the Taiwanese firm. It is very flashy, but stains easily. The double camera, in the upper left part, protrudes a little too much from the rest. In the center, we find the fingerprint sensor in an easily accessible place.
The front is covered with curved glass in the corners, protected by Gorilla Glass 3. It should be noted that the intersections between the glass and the aluminum frame are perfect.
The screen is one of its strong points
With a 6.2-inch IPS screen with a 19:9 ratio, Full HD+ and a resolution of 1080x2246 pixels, the Zenfone 5 display is surprisingly good. The corners are rounded and at the top we find an iPhone X style notch, although much smaller. On the sides and corners the edges are almost invisible, but on the bottom we can find a small bezel. All in all, the screen occupies 90% of the surface of the device (well, those are the figures given by the company, at least).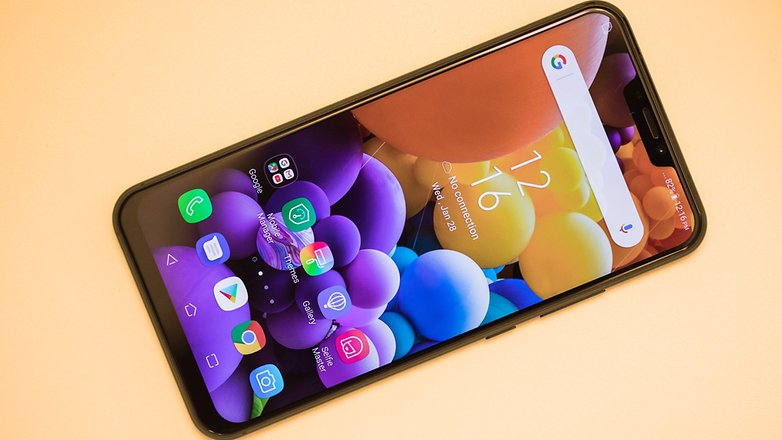 The status and notification symbols that we have at the top of the screen are on either side of the notch. However, because of this large notch, there isn't much space for many notification icons. When the device is rotated horizontally, this part of the screen darkens, providing a flat edge for games or videos. And if the notch bothers you so much, you can always hide it within the screen settings.
In general, it's a high-quality screen, with very vivid colors that lose some contrast and brightness at very extreme angles, but that's normal.
A convenient fingerprint reader
Before trying the Zenfone 5, I have always been a bit old-school when it comes to unlocking, almost always opting for the PIN method. This device has made me change my mind. As mentioned before, the fingerprint reader is located in a very comfortable and accessible place. It is not necessary to press on the reader, simply touching it unlocks the device. Don't expect 100% accuracy, though. Sometimes I've had to repeat the action several times.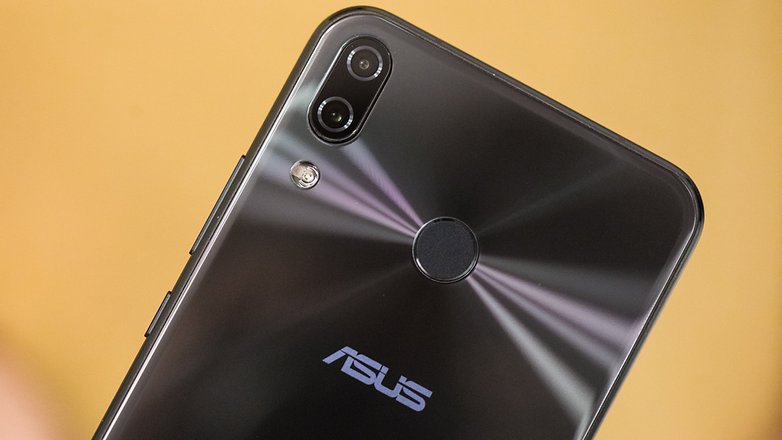 Android 8.0 with ZenUI
The operating system shipped on the ZenFone 5 is Android 8.0 Oreo . Although an upgrade to Android Pie is expected, Asus has not yet confirmed when it will arrive. For now, we hope to see it in the first quarter of 2019.
The ZenUI 5.0 customization layer, however, brings with it some applications with more than dubious value: Selfie Master, ZenMotion... Yet, it must be said that Asus is improving in this aspect and is including less and less bloatware. If you're looking for an experience close to stock Android, ZenUI isn't for you.
Not suitable for demanding gamers
The Asus Zenfone 5 sports a Qualcomm Snapdragon 636 Octa-core chipset in addition to the Adreno 509 GPU along with 4GB of RAM. This is a processor introduced in 2017, which can be found on lot of other smartphones in the medium-to-high price range, such as the Xiaomi Redmi Note 6 Pro, Nokia 7.1 or Moto Z3 Play.
According to Asus, Artificial Intelligence plays a key role in improving the performance of this device. In this case, the AI is used to raise or lower the performance of the processor for gaming or tasks that need extra power. This is something, however, that is difficult to verify...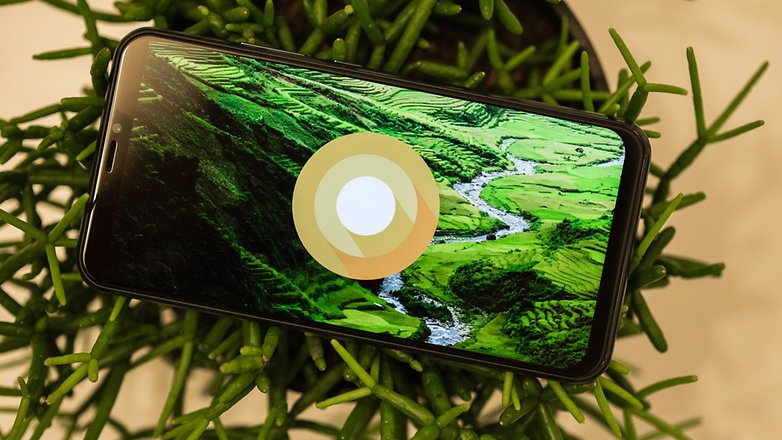 I have observed lack of fluidity when opening notifications and in the camera app. In addition, on a few occasions, apps have produced an unexpected shutdown. Despite this, the ZenFone 5 responds well to virtually everything I can ask for in a smartphone at this price point. However, if you are looking for a gaming phone, perhaps you should invest a little more or look at about other options, such as the Honor Play.
As for the internal memory, 64 GB of storage is more than enough, but it can also be expanded to 512 GB via a microSD card. The device also supports dual SIM cards.
Zenfone 5 benchmark results
Zenfone 5
Honor 10
Huawei
P20 Lite
OPPO R15
Nokia 7 Plus
Geekbench 4
Single core
1512
1897
924
1616
1634
Geekbench 4
Multicore
5459
6441
3704
5804
5865
3D Mark
Sling Shot ES 3.1
949
2526
206
1350
1330
3D Mark
Sling Shot Vulkan
759
2845
126
2041
2018
3D Mark
Storm Unlimited ES 2.0
20427
-
7863
27285
26385
PassMark Memory
(RAM)
11026
13798
4558
12400
-
PassMark Disk
(Storage)
65121
62015
47917
34220
-
Excellent sound and a headphone jack
This is one of the strong points of this smartphone: the dual speaker system . One on the top, which can be used for calls and one at the bottom of the device. Their power is surprising. I occassionaly used the Zenfone 5 to listen to music on the external speakers and the results were great. Maybe there's some quality loss at high volumes, but that is to be expected on a smartphone. In addition, the sound can be configured in the audio wizard - a more-than-complete equalizer.
And for headphone fans, there's some good news - Asus continues to support a 3.5mm headphone jack.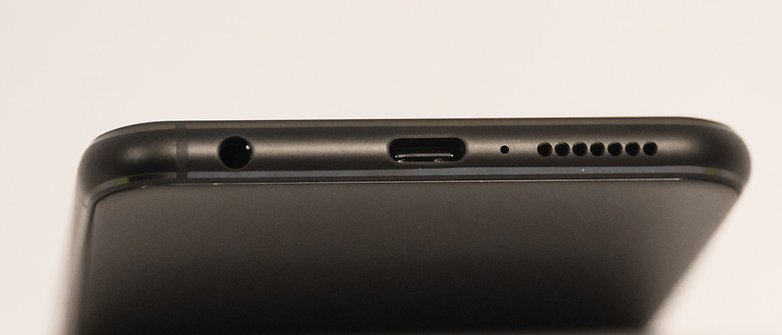 A dual camera with AI
The position of the camera is another area with aesthetic similarities to the iPhone X, with the double lens and flash in a vertical position. We have a 12 MP Sony IMX363 main sensor with f/1.8 and an 8 MP secondary sensor with a 120 degree wide-angle lens - similar to the double configuration of the LG V30 camera.
On the front, there is a single 8-megapixel sensor. Of course, it has a good beauty mode in which you can adjust the intensity to ten different levels and an app dedicated to selfies.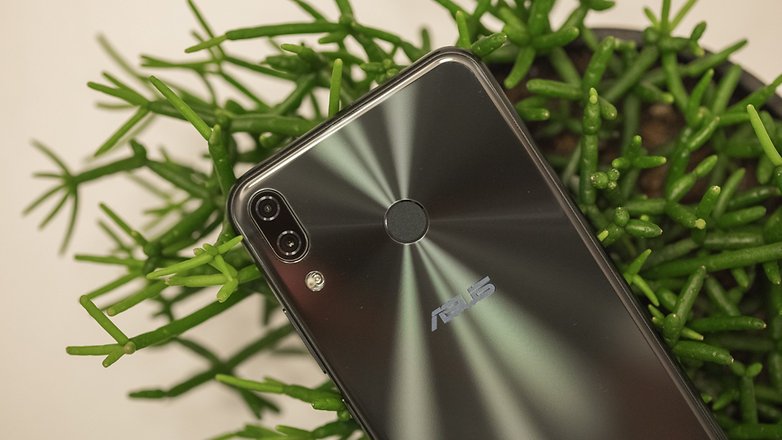 Thanks to artificial intelligence, Asus now offers a more complete camera experience in which you can take better photos more easily. In addition, the AI automatically arranges the gallery by categories, so that you can find your photos quickly. You can recognize faces and group them into separate folders, for example.
Between the different modes and options, we find the already mentioned Beautification, Manual, Superresolution (a combination of several captures), GIF, Panoramic or slow motion videos at 720p.
How good is it all in practice? My results have been quite acceptable, especially in the daytime and with good lighting. The HDR mode is not always the best option, producing some artificial-looking shots. It is not a smartphone for photography enthusiasts in particular, but it is more than enough for the average user. The worst part was the slowness of the camera app and some AI failures. Here's a gallery of photos taken with the ZenFone5, so that you check the quality for yourself.
Photos taken with Asus ZenFone 5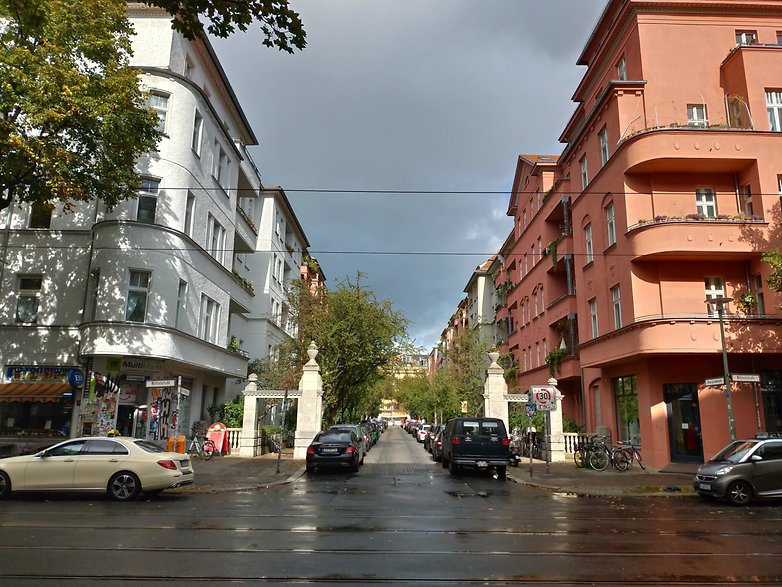 Note that the Google Lens application is included, but to this day it is still far from being a really useful app. Google has a long way to go in this regard.
You won't run out of battery
The 3300 mAH cell is not the biggest we have seen regarding battery, but with a moderate use of the device I was able to reach a day and a half without charging. With intensive use I could easily pass the 24-hour mark. In my tests, I achieved between 5 and 6 hours of on-screen usage time per charge. In addition, with the help of the AI, the device is much more efficient thanks to AI Charging. How does it work? Artificial intelligence learns your sleep habits, optimizing the battery so that its charge is at its maximum when you wake up, ready to face a whole new day.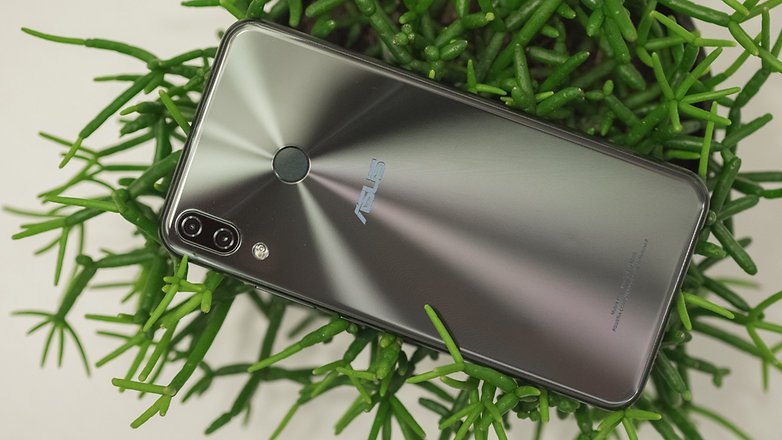 In addition, it has the essential quick charging (compatible with a charger up to 18W). However, if you had any illusions when you saw the glass back of the device: no, it doesn't support wireless charging.
In day-to-day usage, I have to negatively highlight its USB Type-C charging system. I haven't been able to determine if it's a problem with my specific device or if it's a general issues with the model, but on several occasions, the connection when charging was not good - the device had unplugged itself without me realizing it.
Asus Zenfone 5 technical specifications
Final verdict
The AsusZenfone 5 competes in a league with tough rivals such as the Huawei P20 Lite or the Honor 10. Even so, it performs well and can be considered one of the most interesting mid-range devices today. Its design attracts attention, and its battery, screen and camera meet expectations. What about weaknesses? Some small performance problems that don't really affect everyday use too much.
Asus has worked hard to improve their range of smartphones and break away from being known only for their laptops. With the Zenfone 5, they are on the right track.