Asus Zenfone 10: First press photos of the compact flagship spotted!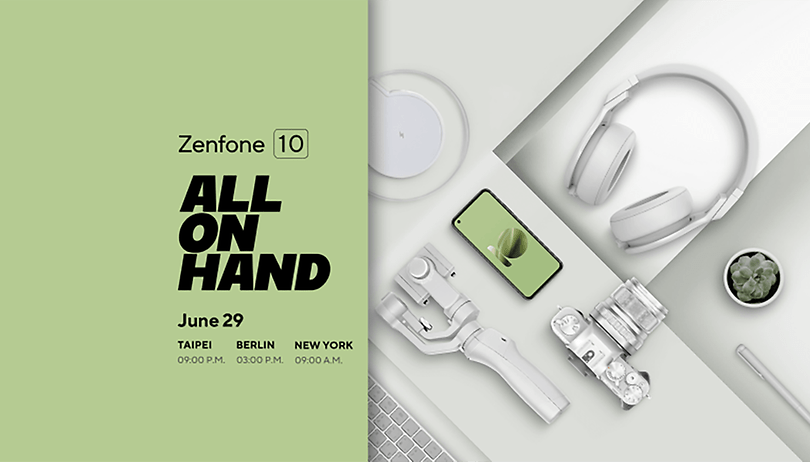 This is not the first time we bring you a report about the next compact Android flagship that will be officially unveiled by Asus on June 29. We are referring to the Asus Zenfone 10 here, which has already seen extensive leaks from the Taiwanese manufacturer. However, a well-known tipster leaked an extensive portfolio of alleged press photos today which left no stone unturned.
Asus Zenfone 10 press photos show off new colors, shape, and features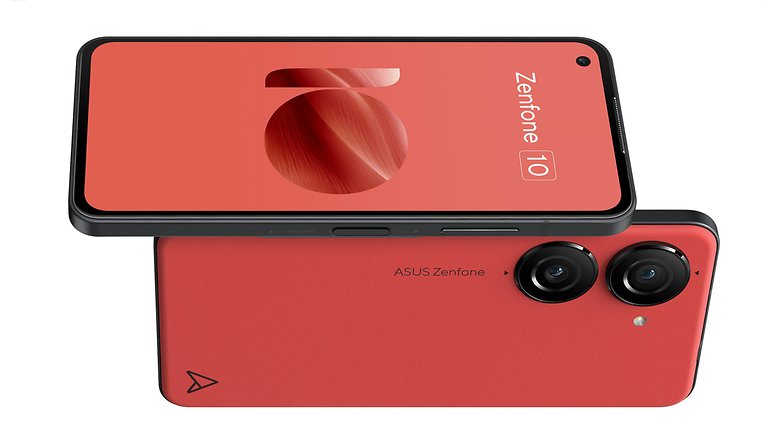 Compact smartphones in the flagship range can be counted on virtually one hand. Why haven't manufacturers supported the small form factor with high-performance features across the board? The answer is probably known only to the company's top officials. The Taiwanese manufacturer, which is rather famous for manufacturing its ROG gaming smartphones, will unveil the Zenfone 10 on June 29, 2023 at 9:00 a.m. EST. This is no secret at all.
What we do know so far is the Zenfone featuring a 5.9-inch AMOLED display, including a front-facing punch hole camera at the top left corner and a rear-facing dual camera with a 2nd generation 6-axis hybrid stabilization. Apparently, the main camera is tipped to gain a resolution bump from the 50 MP of its predecessor—Asus Zenfone 9 (review)—to a whopping 200 MP.
The company itself already officially confirmed the use of the Snapdragon 8 Gen 2 SoC and the presence of wireless charging support. Likewise, they also hinted at a slew of new colors in a video teaser.
This question of the available colors was answered today by the very well-known and generally reliable tipster Evan Blass with the release of some press photos. Asus seems set to unveil the Zenfone 10 in green, black, white, red, and gray shades. In additional, the pictures reveal a lateral fingerprint sensor and an obvious "angular" frame: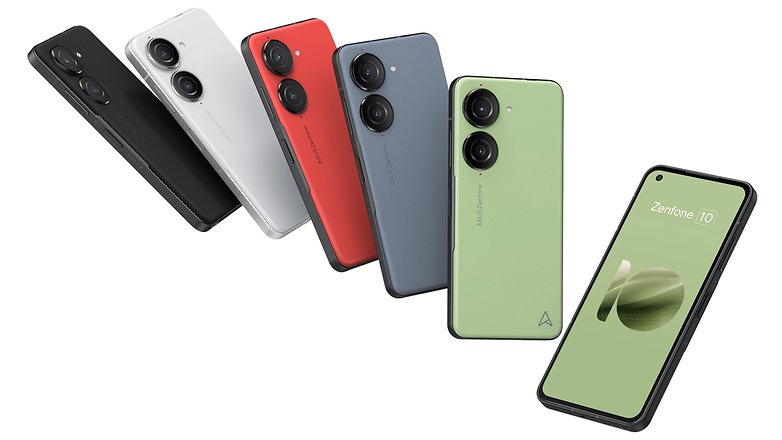 One of the secrets that can basically be clarified on the day of the presentation itself would be the prices of the different storage configurations. However, there have already been speculations about the Asus Zenfone 10 for the 8/128 GB storage variant.
The $749 asking price has already been bandied about, which would probably mean a cheaper entry point for those who are interested compared to the Asus Zenfone 9 that was released last year. Click on the video below for the livestream:
How exciting do you find the topic concerning compact smartphones? Do you think the Asus Zenfone 10 is a compact smartphone? Share your views with us in the comments and let's discuss them.