The Apple Vs Samsung Battle Isn't Over. It's Just Getting Started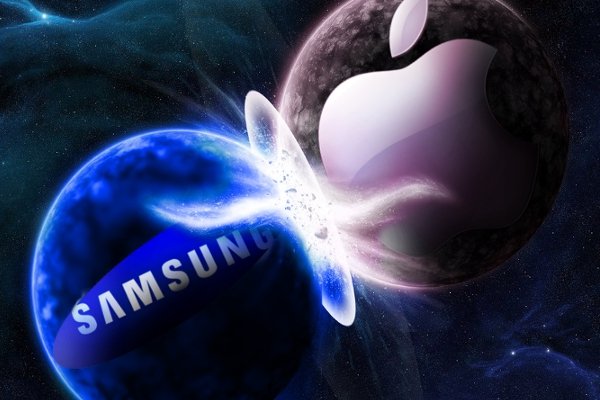 "Apple Vs Samsung"..."1 Billion in damages"..."ban"..."biased jury"..."huge win"..."big loss"...."broken patent system"...These are all terms we've heard a lot in the past 72 hours, and with the amount of coverage this case is getting, many assume that Apple has just put a nail in Android's coffin. While the verdict is certainly a big one (and very controversial), rest assured that this case is FAR from over. Apple won the case and convinced a jury to see things their way, but what will happen next? What are the next steps? Here's what you need to be on the lookout for in regards to this trial.
September 20th
This is judgement day folks. Judge Koh (the judge who will always hold a special place in my heart for telling Apple's law team that they "must be smoking crack") has set this date to hold the next hearing at her San Jose courtroom. This day will be an extremely important one, as it's then that we'll find out whether Apple's request to ban 8 of Samsung's devices will be granted or denied. Until then, Samsung has a chance to make counter arguments to keep that from happening.
A Successful Appeal/Overturn Could Quickly Change Everything
Samsung most likely prepared a worse case scenario plan B in the event that they will found guilty, and I'm very confident that it's already in motion. Samsung does have the option of asking Judge Koh to overturn the verdict, although this is something that rarely occurs. That being said, if Samsung feels they have a solid enough argument, they could very well ask the judge to completely overturn the decision, which would undoutedly make Apple go completely mental.
Chris Taylor from Mashable made a really good point in stating that "the jury did reach its conclusion awfully fast, so much so that even Apple's lawyers seemed to be unprepared to return to the courtroom Friday. The jury of nine reached a verdict on the 700 questions of patent law before them — yes, 700 — in less than three days of deliberation". That's an awful lot of evidence to go through in less than 3 days, especially for a jury that wasn't made up of patent experts.
Apple Wants More
Apple is naturally happy with the decision, but probably would have been a lot happier with the entire 3 billion+ that they originally requested. As Samsung was found guilty of deliberately infringing on Apple patents, Apple could very well request the full amount.
Settlement Is Still An Option
Samsung and Apple are both going to have a HELL OF A BILL from their legal teams. This battle has went on for years, and when you add up the 581 dollar s per hour that these lawyers have put in on this case, both companies might be willing to settle now to keep this from getting even more out of control. Apple could license their patents to Samsung (ala Microsoft) and peacefully coexist, but it's too early to tell at this point if Samsung would be willing to accept that offer. That being said, a Samsung executive was quoted in Seoul saying that the case verdict is "absolutely the worst scenario for us", so a settlement is certainly an option they have to at least consider.
This case could go as far as the Supreme Court, and it's safe to say that both companies are willing to go even more "thermonuclear" on this, and possibly drag it out for years. This will natrually depend a lot on what happens come September 20th, and I for one am very curious to see how/if this situation ends.
What would you guys do if you were Samsung? Take the settlement, put your cards on the appeal, or go for the overturn (or all of the above)?
Let us know what you think in the comments below!
Picture credits: www.kitguru.net