Crazy about Animoji? Here are the alternatives for Android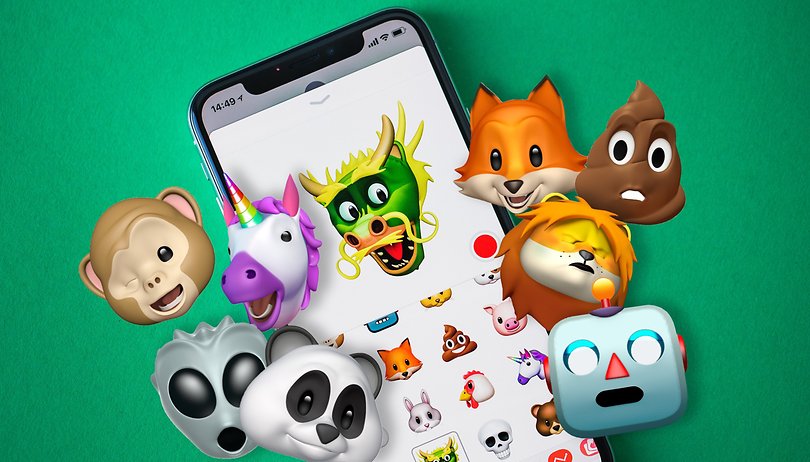 Some Android users have gotten envious of a new feature for the iPhone X that allows you to turn yourself into an animated emoji to send a nice message to your contacts. The feature, which Apple calls Animoji, is only available for iPhone X and on iMessage, but there are some similar alternatives to try on Android.
Supermoji
The first alternative I'd like to introduce to you tries to follow the function of Apple's flagship phone in every respect and adds a few extra features.
First of all, you can select your preferred Supermoji. Then you'll be able to select the color of the background as well as a nice animation that will be performed when you open your mouth. Who doesn't like vomiting rainbows? Among the Supermojis available you'll find the most famous ones such as the little turd and the alien, but you'll also get some more particular ones like Donald Trump.
The app doesn't recognize facial expressions quite like Apple Animoji, but it is perhaps the one that comes closest in appearance and result.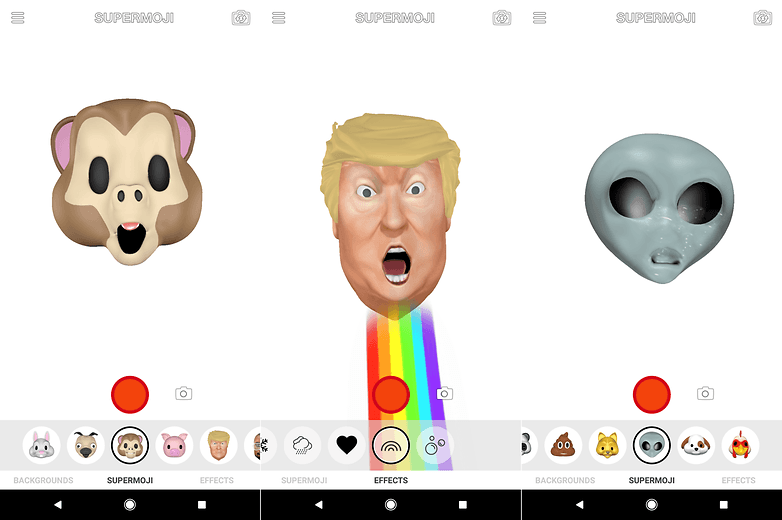 It seems that Supermoji has been removed from the Play Store, but you can download its APK file from Google Drive.
MSQRD
We've already discussed this app that became famous for the so-called face swap, which would generate images that swapped the faces of two people in the same photo. I would like to propose it as an alternative to Animoji because the philosophy behind this app is more or less the same.
The camera is used to recognize facial physiognomy in exactly the same way as Animoji does (but obviously with the limitations due to the lack of 3D True Depth sensors). But instead of animating an emoji, it applies filters or masks to your face in real time.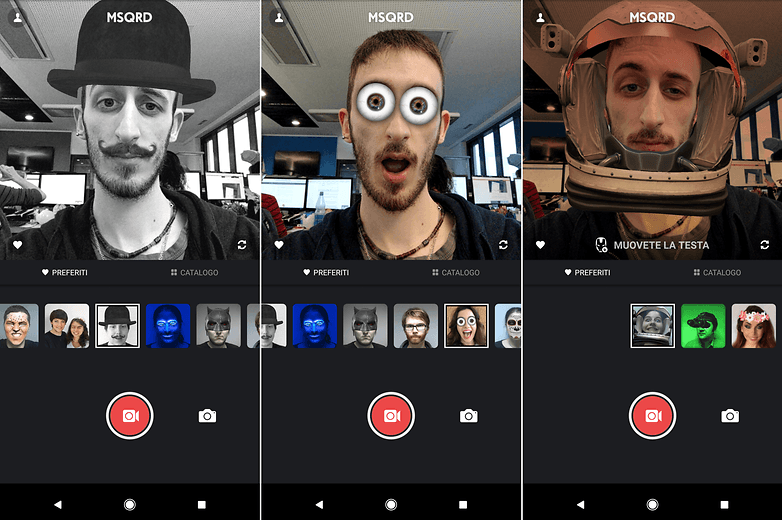 Snapchat
Snapchat is one of the most popular social media apps in the world. Whatever use you make of it, you should know that there are MSQRD-style filters you can apply. Just take a shot with the front camera and touch your face. Below you will see the list of available filters that you can apply in real time.
You definitely already know this function! / © NextPit
These are just a few nice ways of using augmented reality to send pictures or short funny videos to your contacts. Do you know any others? Please let us know about them in the comments!