Android 4.4 KitKat: here are the 'hidden' functions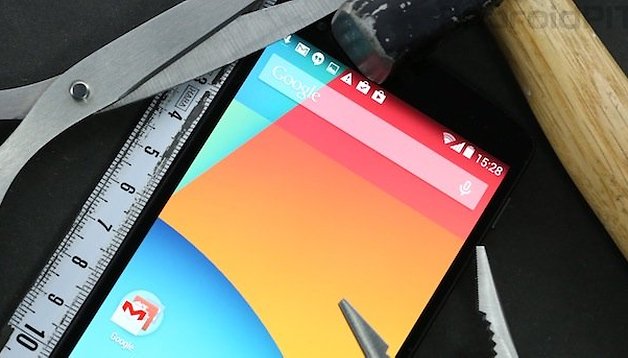 Most of the functions pertaining to Android 4.4 have already been discovered since its release on October 31st (Google's own 'Halloween treat') and you can read through the majority of them in our KitKat feature breakdown. However, Google made quite a few changes and improvements under the surface which aren't visible at first glance, but that have a huge effect on the controls of smartphones and tablets. Today we are presenting you with these hidden functions.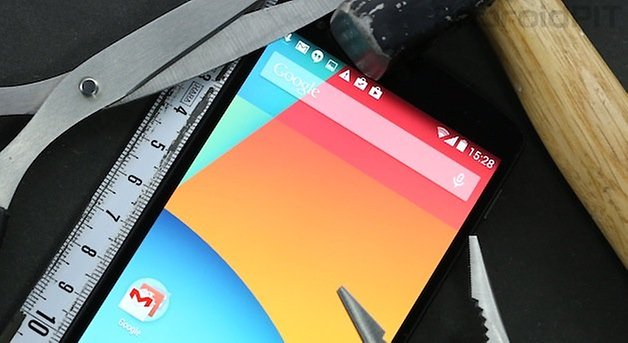 Apps with optimized storage
Google greatly reduced the demands of the system on internal storage so that devices with 512 MB of RAM also will run super smoothly. This optimization for entry-level and mid-class devices doesn't just affect the core system and Google apps like Chrome or YouTube, because every application will be able to take advantage of this. Google made a new interface (API) available to developers so that their apps can work with less of a device's internal storage as well as deactivate memory-hungry functions. In terms of memory consumption surveillance, there's a developer's option in the form of a storage usage graph called 'Process Stats'.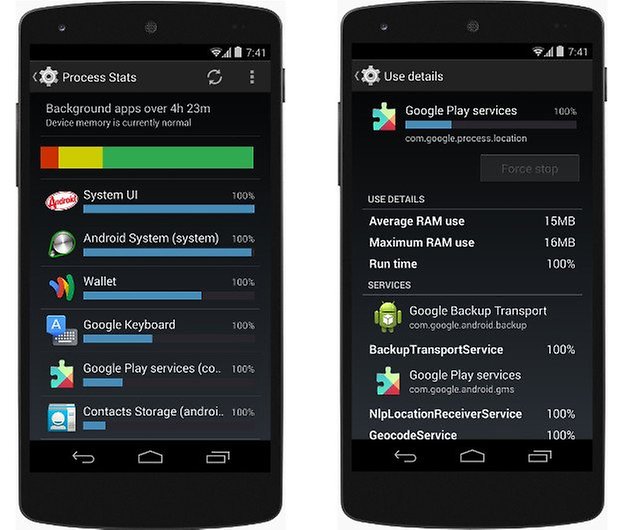 This means that apps will use the already limited resources more sparingly, so that devices with less internal storage will be able to use the adapted version with a reduced range of active functions. This makes sense for developers, since they will then be able to enhance the compatibility of their apps.
Better looking, smoother and viewed in full screen
For a nicer looking overall impression, Google refreshed the customization of user interfaces. Developers can now profit from a whole new line of design tweaks which will help them to improve the look and behaviour of their apps.
The full screen mode (Full-screen Immersive mode) allows you to hide the system elements while running apps, like the notification and navigation bars for example. Thanks to this, the software melts nicely into the background while the content stays visible via bars. The transparency level can be adjusted by developers individually.

The implications of this change are nicer app interfaces, a more unified look and feel, a better overview of content and more room for toggles on the display borders. The full screen mode is especially key for visual content and is great for developers who produce apps in the photo, video, map, book and game departments. Better transitions and transparent system bars come into effect with all apps.
More unified picture captions
Android 4.4 allows for a system-wide unified representation of picture captions (closed captioning). The user can adjust which language they prefer as well as size, font and the location where these will be shown. Also, the fore- and background colors can be adjusted.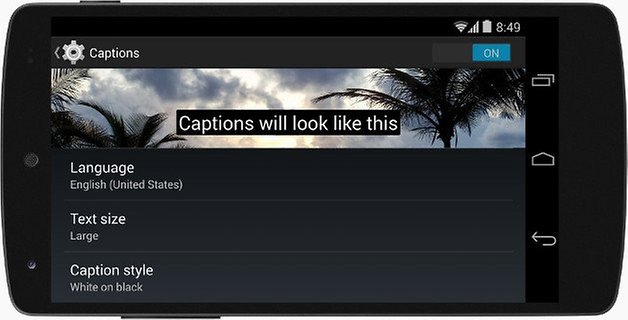 This will create a more unified user experience, which is the ultimate goal. All apps that use captions should have these in the same style for Android 4.4. These will show up in video apps with subtitles for example, or the captions in web apps and magazines. Operating assistance for people with disabilities will also find the global setting possibilities to be quite helpful.
Centralized file management
Android 4.4 offers a new framework (Storage Access Framework) for the presentation of all saved data on a device, be it a document, a photo or text. The standardized and simple user interface unifies the various apps like Drive, Dropbox, the download folder and the gallery in one central location and shows all the data in one clean overview.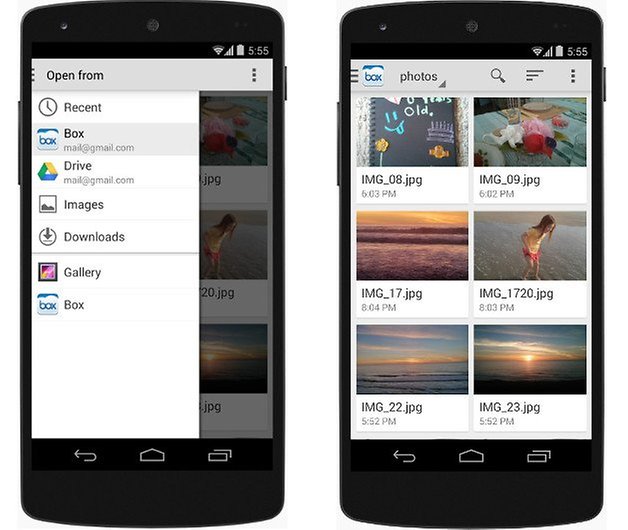 The new framework for data management or storage applications is really useful for developers, since they will be able to combine their apps directly in one centralized file management location. The user will then receive a better overview of their files and documents because everything is now accessible via one interface and can be managed from there as well.
Step recognition and counter
Android 4.4 includes native support of a new sensor duo: step recognition and step counter. Thanks to these sensors, apps will be notified when the user is walking, running or walking up steps. These new elements have been implemented into the platform and the hardware, which means that developers don't need to take care of this themselves nor do they need to program their own algorithms.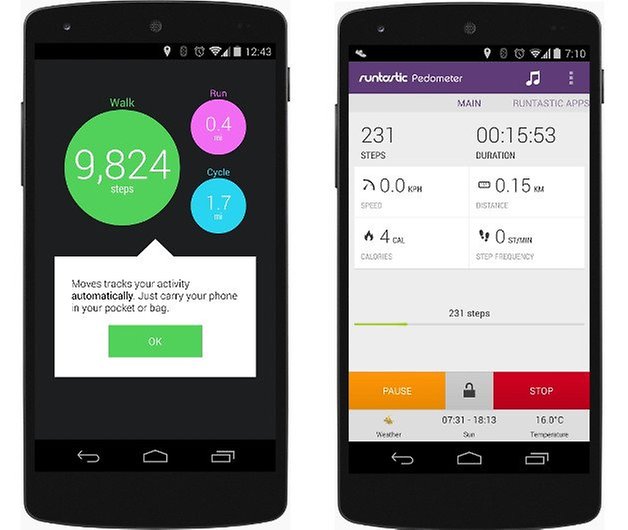 The step counter will be great for the growing number of fitness apps, like Moves or Runtastic Pedometer for example. For the time being, the step recognizer and counter will only be available on the Nexus 5.
Infrared Sensor
This year, a few smartphones arrived with an infrared sensor (IR). Android 4.4 offers developers a corresponding API that enables them to program remote control apps. The API allows apps to employ the IR sensor and send signals.
This means that each smartphone with an infrared sensor has the required remote control capabilities. With the new API available with Android 4.4, developers can now easily make their own apps and use the IR blaster, therefore allowing users to employ their smartphones with TVs, stereo systems or even the garage door!
If you are a developer, are you happy with these changes? Have you already put these measures into play?