HTC One X vs. HTC One S: Which is the Better Smartphone?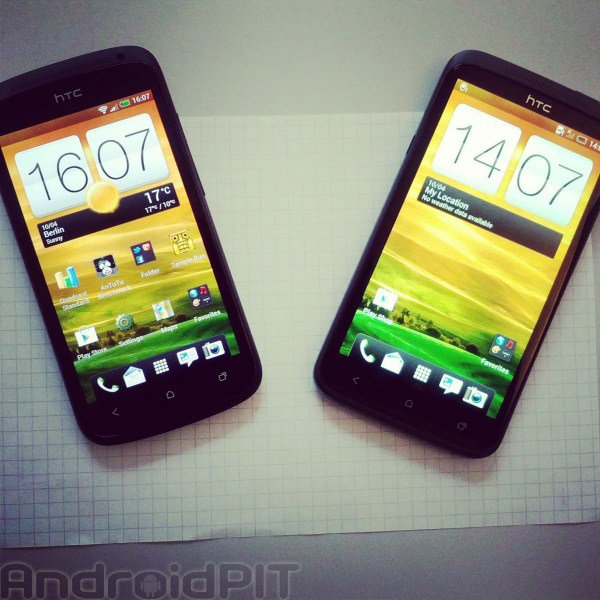 HTC One X vs. HTC One S: which one would win in an epic smartphone showdown?
HTC dropped two bombs on the Android world with the release of the One S, although we don't yet know by how much, while the One X clearly beats the One S in the display department. But are those benefits worth the price upgrade? Let's take a look at HTC's new flagships and try to answer that all-important question.
Hardware Specs
While the HTC One S will certainly get the job done, the HTC One X wants to be the smartphone supreme leader as the world's first phone to feature Nvidia's quad-core Tegra 3 chip running at 1.5GHz. The HTC One S, meanwhile, packs a respectable 1.5 GHz dual-core Snapdragon S4 chip. However, the number of cores, as we'll see, doesn't directly translate to a high-performing device. Winner: HTC One X
Performance
According to Engadget, which performed a number of tests on both processors, each phone has its own strengths and weaknesses. But if you were thinking the One X would trounce the One S, you're wrong. When it came to GPU performance, both phones tied except for one exception (where the One S won). But a Quadrant test gave the crown to the One S. Meanwhile, a Smart Bench test creamed the One S. It's safe to say both phones are fast enough for every day tasks, but the One X's Tegra 3 clearly beats Snapdragon in the gaming department. Winner: Tie
Battery Life
Not only do neither of these phones offer expandable memory, but forget about trying to pry open that back cover to replace the battery either. You'll need to send away your phone to replace the battery, which could be a deal-breaker for some power users. That said, the HTC One S beats the HTC One X in the battery department, offering 8.5 hours of video playback (vs. HTC One X's 6 hours) and 13.5 hours of regular use (vs. the HTC One X's 12.5 hours). This is likely due to the fact that the HTC One X's larger screen and faster processor sips more juice. Winner: HTC One S
Camera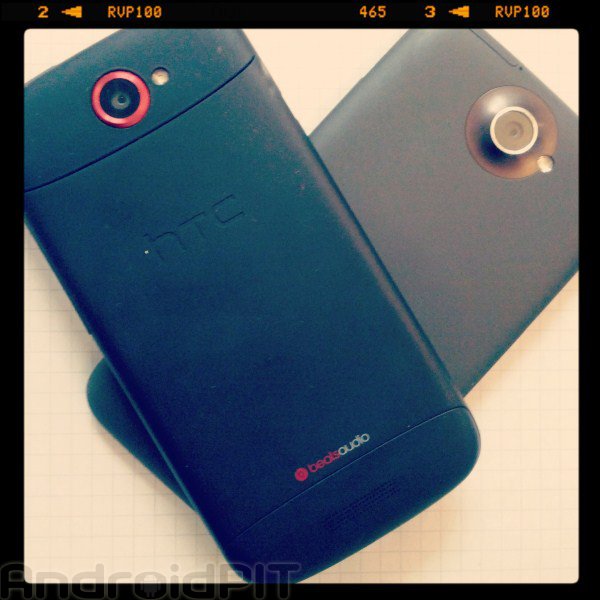 Both phones use the same 8 megapixel sensor in back and offer all of the components necessary to make ImageSense work as well as it does. But while the HTC One X has a 1.3 megapixel camera up front with 720p HD video capture, the One S must make do with a VGA cam and video capture fixed at 640x480 resolution. The One S's photos are also just slightly overexposed compared to the One X. The winner here is quite obvious. Winner: HTC One X
Display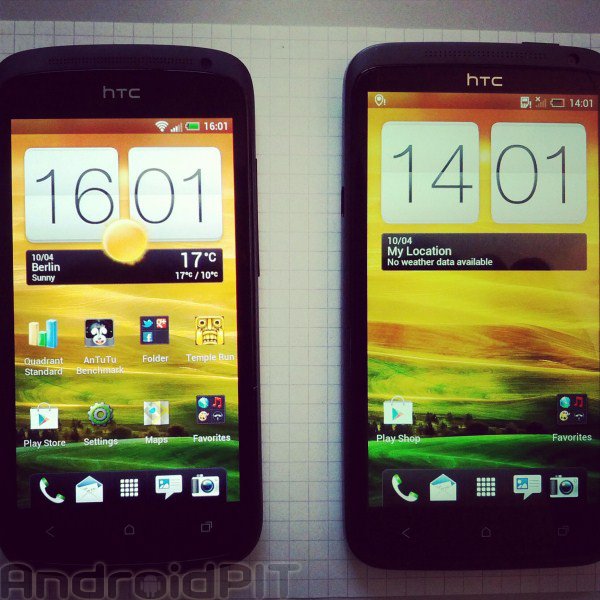 While the HTC One X's screen has been lauded as one of the best – if not THE best – out there, pixelation remains an issue on the HTC One S. The One S has the same kind of display as the Droid RAZR – qHD Super AMOLED – while the One X has a 720p HD display. We've tried both, and it's hard to take the One S seriously after seeing the screen on the One X. There's no competition here; the One S gets served. But whether or not it's worth the extra dough is up for debate. Winner: HTC One X
Internal Storage
The HTC One X carries a whopping 32GB of storage standard, although the AT&T varient will only come with 16GB. Both the world version and U.S. version of the HTC One S has 16GB of storage, which should be more than enough for the average user. While the memory is not expandable, Drop Box is throwing in an added 25GB of free storage space to sweeten the deal. Winner: HTC One X
Looks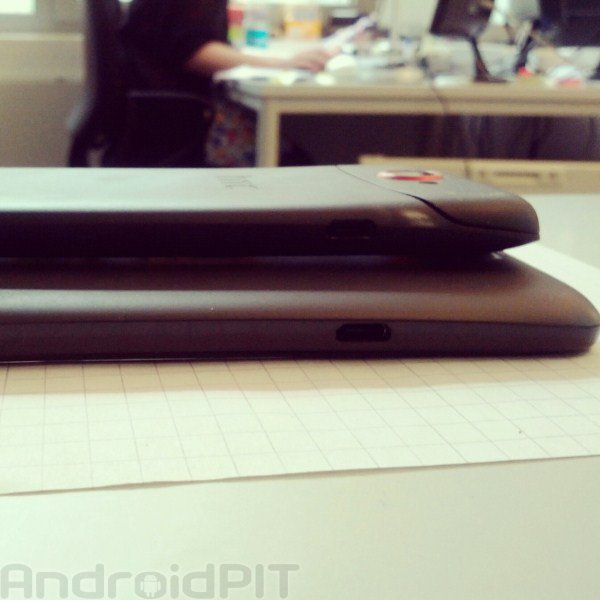 While both phones feel sturdy in the hand, the HTC One S has an aircraft-grade aluminum shell, which has been blasted with 10,000 volts of electricity, giving it an incredible texture that feels great to hold. It's also the thinner (7.8mm vs. 8.9mm) and lighter (4.22 ounces vs. 4.59 ounces) of the two, although they're both incredibly light and thin. I like the narrowness of the One S; it is infinitely more pocketable and fits into your palm quite nicely. But that's not to say the One S's polycarbonate shell is any less sturdy; it just doesn't feel quite as luxurious. Winner: HTC One S
Conclusion
Are you looking for a slim, sleek, fast and nimble new smartphone with a manageable pricetag? If so, I'd suggest playing around with the HTC One S; it's clearly got a lot going for it in the looks department and feels amazing in the hand. If, however, you're looking for a top-of-the-line smartphone with unbeatable specs, a killer camera and enough horsepower to play all the newest Tegra 3 games, you're going to want to get the One X. I'm superficial enough that I would consider buying the One S based on its looks alone, although I may be in the minority in that regard. Certainly, you'd be hard-pressed to find two more capable Androids available today. Although, who knows, the Samsung Galaxy S3 could end up blowing both out of the water. To wait or not to wait; that is the REAL question... Winner: HTC One X