7 reasons to buy the Samsung Galaxy S6 Edge+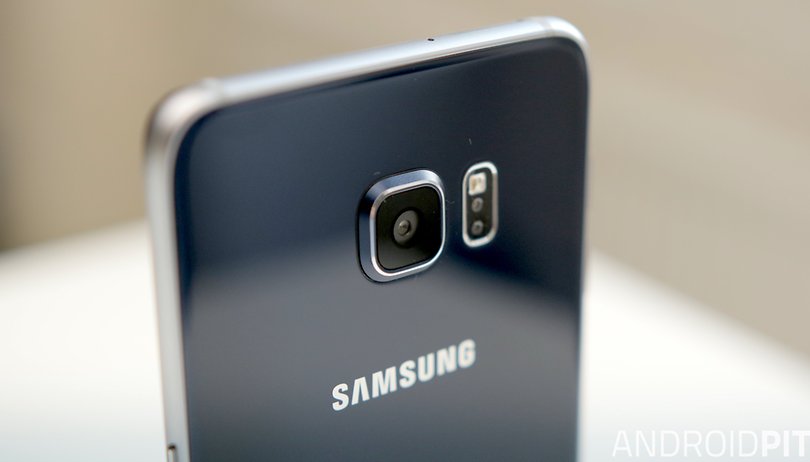 Samsung's Galaxy S6 Edge+ is a nice-looking phone, make no mistake, but there are plenty of other reasons why this uniquely curvy gadget is worthy of becoming your next smartphone. From a top-notch 16 MP camera that'll have photo fanatics drooling to the iconic screen that gives the phone its name, here are seven reasons why the Samsung Galaxy S6 Edge+ deserves attention.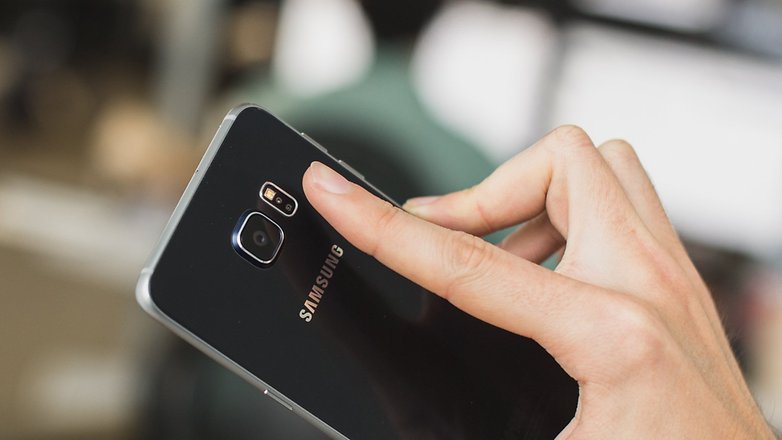 1. Stunning design, built to last
The Galaxy S6 Edge+ is a premium-feeling smartphone and a pretty one too. It feels great in the hand and, despite being a fingerprint magnet, its curved glass and metallic finish and curved glass come together to form a thing of true beauty. You're left looking at one of best-looking smartphones the company has ever released. In a bright room, the back of the gadget will shimmer as you roll it around in your hand, which only adds to the experience of using it.
Meanwhile, the overall build quality is solid and although the S6 Edge+ is a big piece of kit, the smartphone can still be used with one hand. It may have a hefty price tag attached to it, but it has the elegant looks to justify it.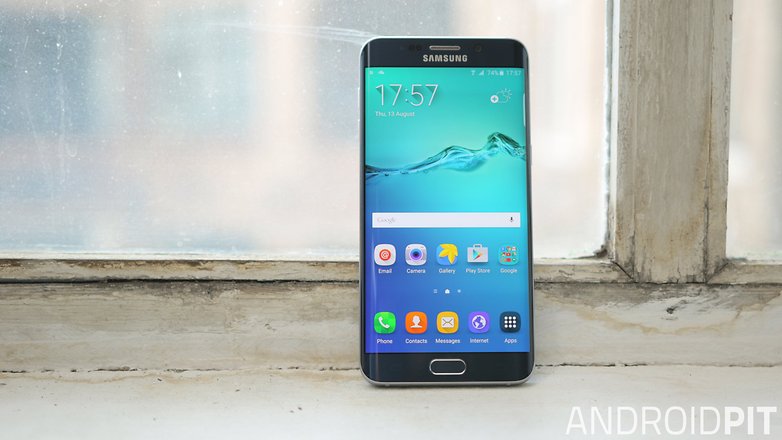 2. A mighty camera
It's worth mentioning how well the Samsung Galaxy S6 Edge+ camera deals with whatever you throw at it. Equipped with a 16 MP rear camera, a 5 MP front-facing shooter and OIS, it takes some quality pictures even in dimly lit areas.
Creative video makers can tinker with the smartphone's 4K function as well as the video collage feature, which offers the chance to stitch together four separate six-second video clips to create one unique looping memory. Other modes to play around with include Selective focus, Slow motion, Fast motion and Live broadcast, which pings video directly to YouTube. The video shared through this mode can be recorded at 1,080p, so YouTube subscribers will be treated to a crystal-clear show on their end.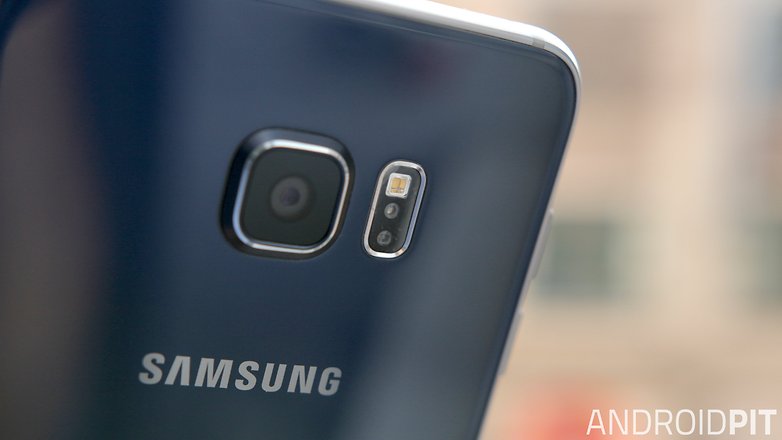 Even pictures taken with Samsung's Auto mode do enough to raise eyebrows, and experimenting with the adjustable shutter speed can result in some creative images. Simply put, the camera found on the Galaxy S6 Edge+ does more than enough to satisfy casual users, selfie lovers and folk who know how to shoot in manual.
3. That display (obviously)
It goes without saying that the star of the Galaxy S6 Edge+ show is the beautifully bold and vibrant 5.7-inch screen. It really impresses when it comes to watching movies on the go, tapping away during hectic gaming sessions or managing both with multi-window mode.
The perfectly subtle, curved edge of the 1,440 x 2,560 display makes for a unique web-browsing experience, and it's possible to pin your most used apps or popular phone contacts to the side of the screen for quick access. Weather alerts and breaking news updates can also be shown here if you fancy.
Placing the S6 Edge+ face-down on a flat surface will cause the sides of the display to illuminate with a pulsing light when you get an incoming call or notification, which is another nice touch. This phone turns heads, for all the right reasons.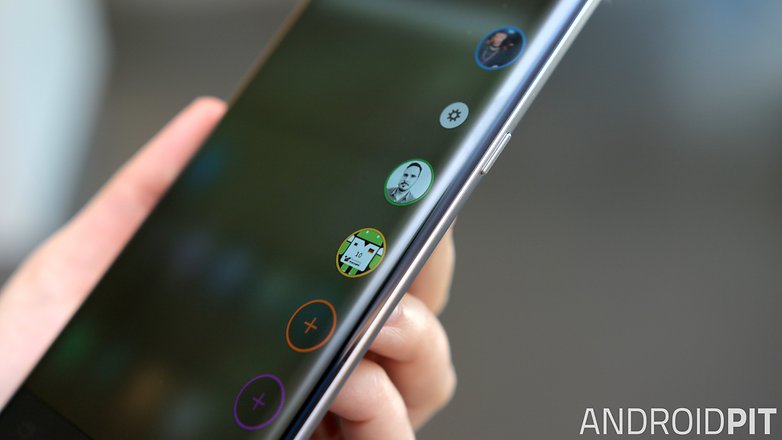 4. Performance powerhouse
If you're on the fence about buying the Samsung Galaxy S6 Edge+, the promise of a stutter-free experience may be enough to seal the deal. Powered by the 64 bit, octa-core Exynos 7420 CPU and 4 GB of LPDDR4 RAM, the Samsung Galaxy S6 Edge+ handles multi-tasking particularly well despite its big screen.
The smartphone can juggle CPU-intensive apps without much hassle, is capable of running multi-window mode with no signs of lag. The Samsung Galaxy S6 had less RAM and it showed on occasion, but it's a different story with this model.
During our review of the S6 Edge+, we found the device heated up during CPU-intensive tasks, although never enough to cause any major issues or app crashes. Graphically intensive games, including the likes of Real Racing 3 and Asphalt 8 are a joy to play, so gamers are well looked after.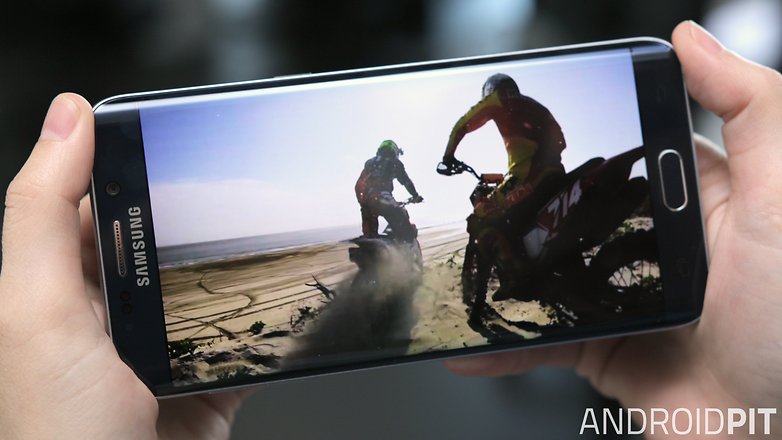 5. Fast charging, great battery life
The Galaxy S6 Edge didn't really knock it out of the park when it came down to battery life. However, we're pleased to report that the S6 Edge+ makes enough changes in the power department for the result to be noticeable.
Armed with a 3,000 mAh battery, the Galaxy S6 Edge+ can handle fast wired charging and fast wireless charging, taking around two hours to get fully juiced up. Samsung says that the process is about 33 percent faster than the charging you're used to, so if you often find yourself clenching your fists at the sight of the dreaded 'low battery' alert, the S6 Edge+ may be a blessing.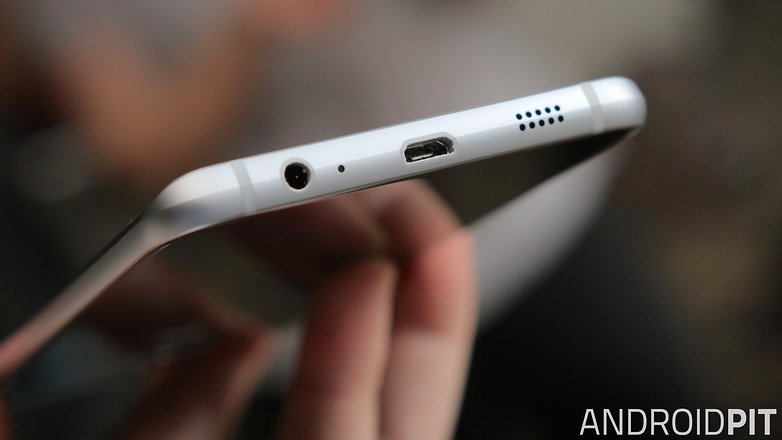 If you want to squeeze even more out of it, you have the option to enable Samsung's excellent Power Saving Mode or Ultra Power Saving Mode. While Power Saving Mode disables certain features that won't have a big effect, Ultra Power Saving Mode will take things up a notch, setting the display to grayscale and disabling far more apps, but saving heaps of battery power in the process.
6. Bloatware, be gone
Samsung's TouchWiz UI has its fair share of detractors, but the Galaxy S6 Edge+ boasts the cleanest, most stock-like version yet. Although the smartphone arrives with some pre-installed bits and pieces, the majority of the apps already on the S6 Edge+ are useful ones. Microsoft tools including Word, Excel, PowerPoint, OneNote and OneDrive are bundled in, as is Samsung's own S Health app, which we'll come to shortly.
This is the most stable version of TouchWiz we've seen. When you factor in the price of the S6 Edge+, Samsung's hassle-free, clean TouchWiz build is very much appreciated.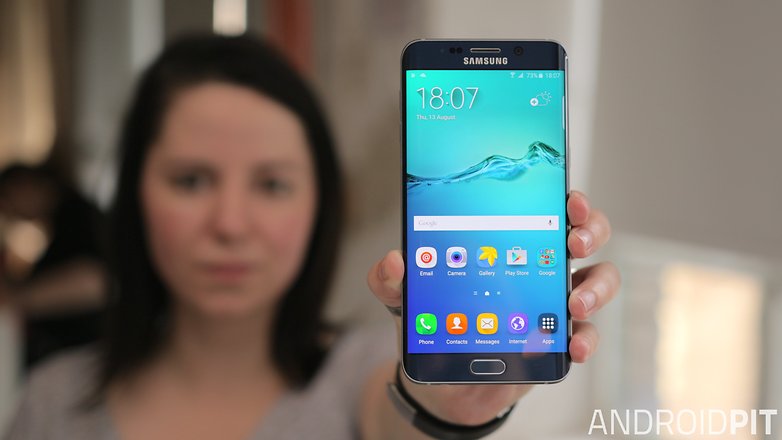 7. Fitty, not fatty
While we don't consider the fitness tech tucked inside the Samsung Galaxy S6 Edge+ truly game-changing, there's enough there to ensure the smartphone is genuinely useful when it comes to staying healthy.
The back of the device is home to a sensor for monitoring your heart rate, which plays with the S Health app to offer personalized fitness tips based on how active you are. Setting up a user page on S Health means that you can look back at your 'best' workout performances.
The app can track plenty of interesting stats, including steps taken, calories burned, caffeine intake, weight, sleep quality and run times. An average resting heart rate can be monitored through the sensor which provides some interesting feedback over time.
Let us know your thoughts on the Samsung Galaxy S6 Edge+ in the comments. Will you consider buying one for your next smartphone?