Waterproof, water-resistant, splash proof: what you want from your Android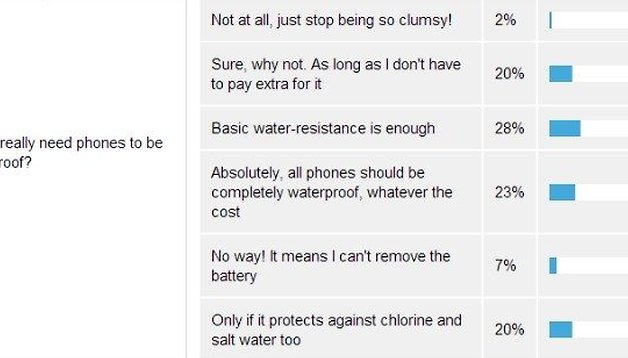 Last week I asked our readers if we really need waterproof phones and tablets. Sony had been teasing devices that could withstand prolonged immersion in two meters of water and I wondered if anyone really cared that much about seriously waterproof phones or if it was all a bit of overkill. Read on to see how everyone voted.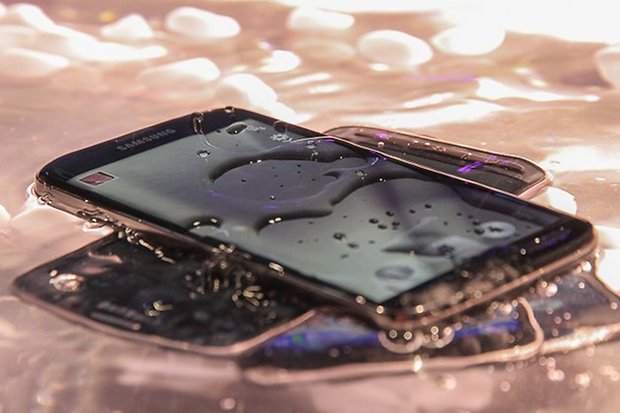 Almost a third of respondents said that basic water-resistance (like that on the Galaxy S5) was more than sufficient. It seems that the majority think a splash proof device that can handle being caught in the rain or taking a quick dip in some water is perfectly sufficient, but don't see the need for a fully waterproof phone, especially if it means the the price goes up.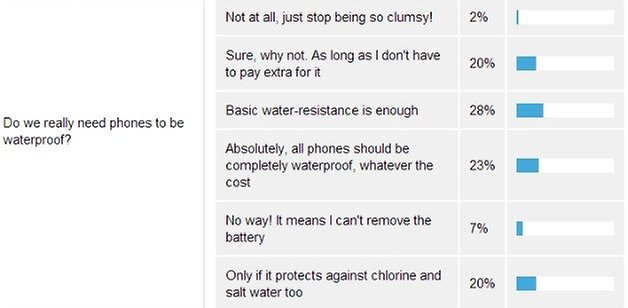 The second most popular response, however, was that all phones should be waterproof as standard, no matter what it costs. This makes sense if you are hell bent on protecting your investment from any misfortunes involving water or dust, but it comes with some conditions: do you still want a waterproof phone if you lose the ability to replace the battery?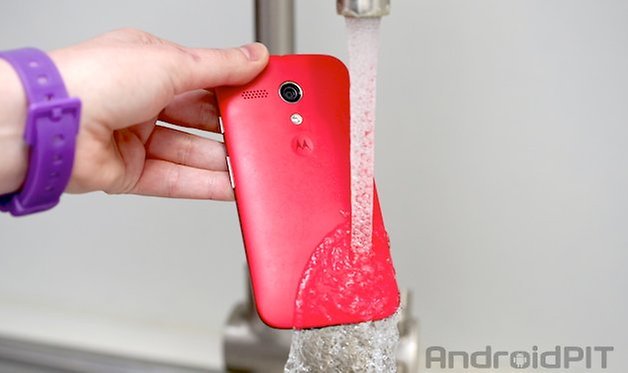 The third most popular replies were tied: one in five respondents said they were happy to have a waterproof phone as long as they didn't have to pay extra for it, and another one in five said waterproofing was only really useful if it included salt water and chlorine as well. With such a varied and even result it seems clear that we are generally still more concerned with better battery life or better cameras than we are with waterproofing.
Do you have a waterproof phone? Which area of smartphones do you think needs the most attention right no