Toyota wants to put an autonomous, habitable vehicle on the Moon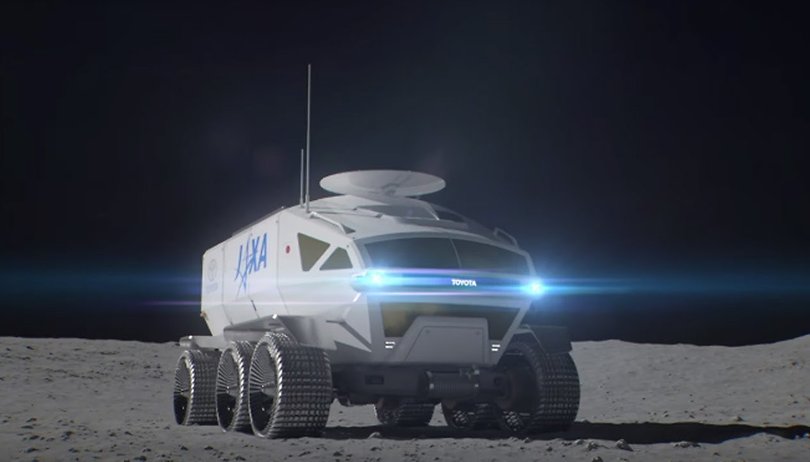 After Tintin on the Moon, it's Toyota's turn! The Japanese car manufacturer has announced the signing of a partnership with the Japanese Space Exploration Agency (JAXA). The objective? Send an autonomous and habitable vehicle to the Moon.
Space is still fascinating, and car manufacturers are still interested in this conquest. After Elon Musk and his Tesla roadster launched on February 6th aboard a SpaceX Falcon Heavy rocket, Toyota wants to design a lunar rover. Japan is considering a moon landing in 2029 and would like its astronauts to discover the moon in a 100% Japanese vehicle. It is therefore not surprising that Toyota has partnered with the Japanese Space Agency.
Autonomous and habitable
As Forbes explains, the vehicle designed must comply with fairly strict specifications. In addition to being autonomous, the car must be able to survey the uneven surface of the Moon while withstanding particularly harsh weather conditions. Temperature changes are indeed violent and sunlight is an important parameter to take into account in the design of the vehicle, as the gravity much lower.
"The vehicle is exposed to radiation and temperature conditions that are much harsher than those on Earth, as well as an ultra-high vacuum environment," explained Koichi Wakata, Vice President of JAXA.
Above all, the lunar rover that Toyota will have to come up with will have to provide a range of 10,000 kilometers. "For a wide-ranging human exploration of the moon, a pressurized rover that can travel more than 10,000 km in such environments is a necessity."
In order to obtain such a result, it is obviously not a question of giant batteries but of a fuel cell.The car operates on the basis of the reaction between the hydrogen stored in its tank and the oxygen received from outside. This reaction generates energy that then powers its electric motor. Finally, Toyota's vehicle (6 x 5.2 x 3.8 m) should offer a pressurized cabin in which two to four astronauts could be housed.
Horizon 2029
This new lunar rover made in Toyota should be sent in 2029. "We aim at launching such a rover into space in 2029, and these vehicles," Wakata said. "Manned, pressurized rovers will be an important element supporting human lunar exploration, which we envision will take place in the 2030s."
What do you think of this vehicle? Let us know.