Sony Xperia Z2 vs HTC One (M8): the 'premium' device comparison
HTC and Sony are currently the only two smartphone makers that rely on so-called premium materials (although Oppo is right there too). Instead of polycarbonate cases and plastic clip-ons, here we have aluminum and glass only, giving both devices give a very sophisticated look. But it's not just about looks, the overall impression must also be convincing. So, which device ticks the most boxes? Time for a comparison.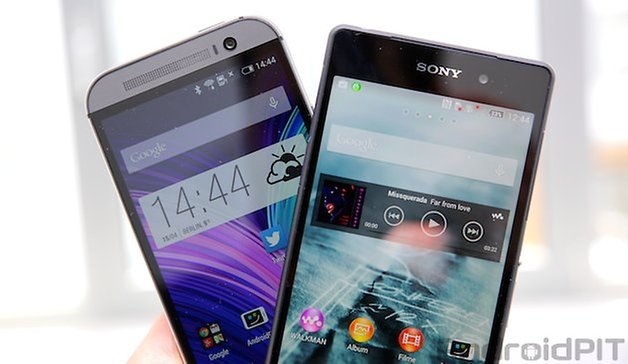 Design and manufacture: flat versus curvy
Sony has opted to perpetuate their OmniBalance design language in the Xperia Z2. If you like it, this is good news. If you were hoping for something a little different you'll be disappointed. In plain English this means the front and back are made of glass and the frame is made of aluminum. This makes the phone extremely flat, but also pretty edgy.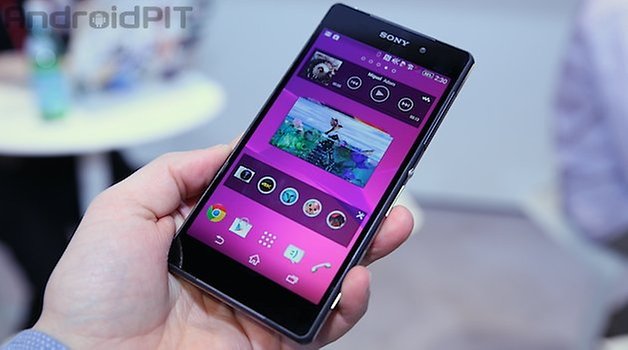 In contrast, the One (M8) from HTC is all curves: not only is the back nicely curved but the corners are also much more rounded than the Z2. While a preference for hard edges or rounded curves is purely a matter of personal opinion, HTC have tended to attract more accolades for their design than Sony.
The Xperia Z2 is protected against water and dust. This has the consequence that up to the headphone port all ports (microSD, micro-USB and micro-SIM) are hidden behind protective flaps. Another difference: unlike the HTC One (M8), the Z2 has a physical camera shutter button, which should be particularly important for avid smartphone photographers.
Display: size matters
Both devices feature a Full-HD display, and both devices house an IPS LCD panel, so the only difference lies in size. The display of the HTC One (M8) measures 5 inches, the Xperia Z2 is 5.2 inches, which might sound better on paper but it means the Z2 has a slightly lower pixel density. While the One (M8) comes in at 441 pixels per inch, the Z2 "only" has 424 ppi. In practice, this makes no difference at all. Both displays provide an image sharp enough that you can not discern individual pixels and both devices perform relatively equally on brightness and viewing angle.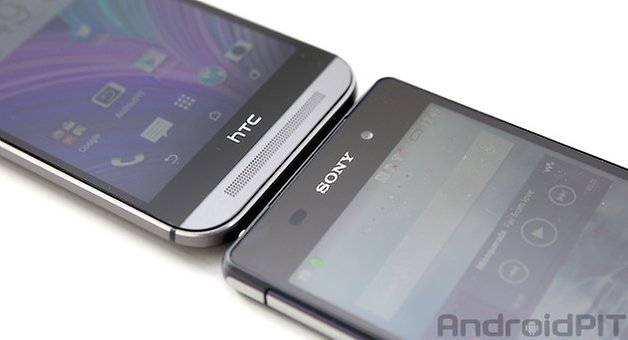 Software: Sense vs Xperia UI
If you like pure Android, you're in the wrong place as far as these devices go. Having said that though, both HTC and Sony take a rather minimal approach to tweaking Android. Nothing a custom launcher and icon pack couldn't fix anyway. HTC offers the One with Sense 6 and significantly more software functions, be it BlinkFeed or the array of Motion Launch gesture controls. However, the Z2 with Xperia UI also provides some additional features, including support for themes, STAMINA energy saving mode and the ability to connect a Dualshock controller.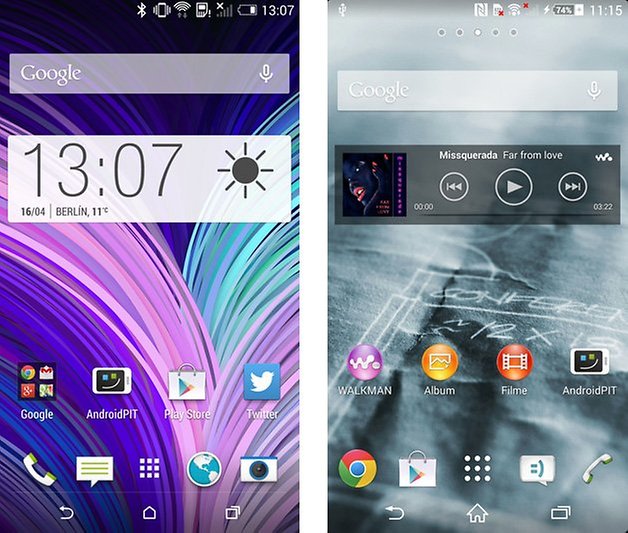 Bottom line, it can be said that Sony has made significantly fewer changes to stock Android with the Z2 than HTC has with the One (M8), but perhaps HTC has a little more to offer on the software front than Sony.
Performance and battery: partial victory for the Z2
In everyday life and also in complex 3D games, there is no noticeable difference between One (M8) and Z2. In both models a quad-core Snapdragon 801 by Qualcomm resides, with a clock speed of 2.3 GHz. However, the Z2 has 3 GB of RAM, whereas there are only 2 GB of RAM in the HTC One (M8). This obviously makes some impact on the processing speeds of the Z2, but again, in normal usage you're unlikely to notice. However, it does make the Z2 a little more future-proof than the One (M8). There is one big difference, however: the battery pack. The Z2 has a capacity of 3,200 mAh, whereas the One (M8) is a full 600 mAh less, with a capacity of 2,600 mAh. While this may seem like a significant point, we only saw a few days ago just how good the Galaxy S5 battery life is, despite its meager size.
Camera: Ultrapixels versus megapixels
The HTC One (M8) has two rear lenses comprising the Duo Camera. The second camera is primarily used for depth calculation and subsequently adjusting the focus in photos after they have been taken. The Xperia Z2 has a conventional camera with a resolution of 20.7 megapixels. The Ultrapixel camera of the HTC One (M8) dissolves in comparison with 4 megapixels, even if we're not exactly comparing apples to apples because of the Ultrapixel sensor arrangement. Nevertheless, the differences are enormous and the Z2 shoots much better photos. The Z2 also offers the possibility of high-resolution 4K video recording.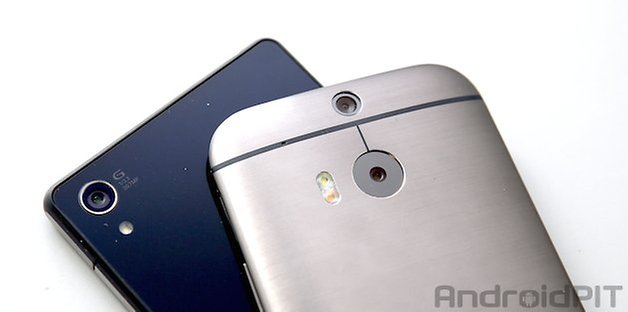 Technical Specifications
| | Sony Xperia Z2 | HTC One (M8) |
| --- | --- | --- |
| System | Android 4.4 | Android 4.4 |
| Display | 5.2 inches, IPS, 1,920 x 1,080 pixels, 424 ppi | 5 inches, IPS, 1,920 x 1,080 pixels, 441 ppi |
| Processor | Quad-core Snapdragon 801, 2.3 GHz | Quad-core Snapdragon 801, 2.3 GHz |
| RAM | 3 GB | 2 GB |
| Battery | 3,200 mAh | 2,600 mAh |
| Internal Memory | 16 GB, microSD up to 128 GB | 16 GB, microSD up to 64 GB |
| Camera | 20.7 MP (rear), 2.2 MP (front) | 4 MP (rear), 5 MP (front) |
| Dimensions | 146.8 x 73.3 x 8.2 mm | 146.4 x 70.6 x 9.4 mm |
| Weight | 158 grams | 160 grams |
| Connectivity | UMTS HSPA+, LTE, Bluetooth 4.0, NFC, Wi-Fi, USB 2.0 | UMTS HSPA+, LTE, Bluetooth 4.0, NFC, Wi-Fi, USB 2.0 |
| Price | 600 USD (TBC) | 650 USD |
Conclusion
The Xperia Z2 can be seen in this comparison as the marginal winner. The camera is better, the battery is stronger and it is possibly slightly cheaper (based on European pricing) - we still don't have a confirmed Z2 US price yet. However, the HTC One offers hand-friendly and eye-catching design and has more software functions with cool features like Motion Launch and the Duo Camera. Display size and user interface are strictly personal choices. Anyone that is not a fan of edgy smartphones, places more emphasis on extensive software features and does not mind a slightly higher price, is better served by the HTC One (M8). The Sony Xperia Z2 may just get you a better overall package for the money, including the dynamic duo of better camera and battery, but it's almost impossible to call it in this comparison. I prefer the (M8), other editors prefer the Z2.
What's your pick? Which features are the most important for you?