Smartphone World Cup, Round 2: Sony Xperia XZ2 vs. LG G7 ThinQ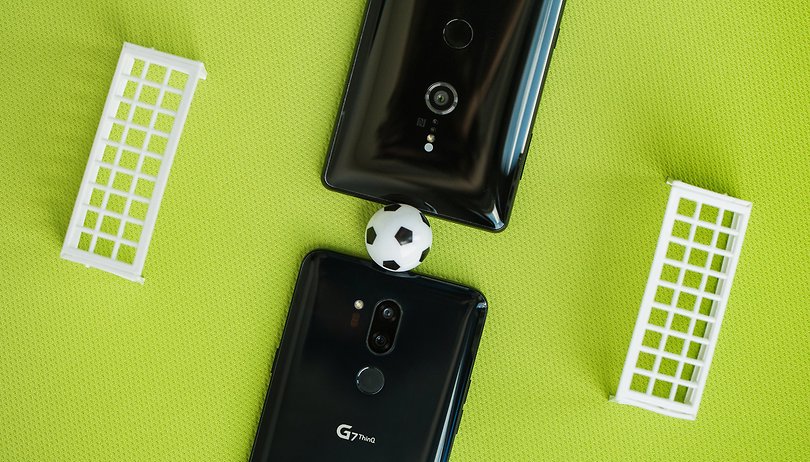 Two smartphones will meet in the second duel of our Smartphone World Championships and the two devices will likely be seen as outsiders for most people. But that doesn't have to be a bad thing, since the LG G7 ThinQ and the Sony Xperia XZ2 have a lot to offer in the camera.
Our Smartphone World Cup challenges the cameras of the participants in different scenarios to determine their strengths and weaknesses. Like the first two smartphones, the Sony Xperia XZ2 and the LG G7 ThinQ will be exposed to daylight three times. Below each picture, click on your favorite. Then we'll add up the numbers when all four of our first round duels are completed.
Please note: we'll be comparing the numbers from all of our domains, and we also won't reveal photos come from which smartphone. This should help the competition stay objective. So just rate which picture you like better.
Scene one
The street scene, photographed from a tall height, makes life difficult for smartphone cameras with the different green tones in the trees, the fast moving cars and the variance in the brightness. The richness of the details in the picture may also differ considerably.
Scene two
When taking portraits, smartphone cameras need to find the right way to reproduce skin tones in a lifelike way. At the same time, you can't forget about the background, as it also has a decisive influence on the overall scene.
Scene three
The construction site behind the AndroidPIT office is ideal for determining which smartphone can make the most details visible. The high contrast shady areas exposed to the sun are an obstacle for any smartphone camera.
We're very excited to hear what you think. Thank you very much for participating!