Samsung Gear IconX 2018 review: better than ever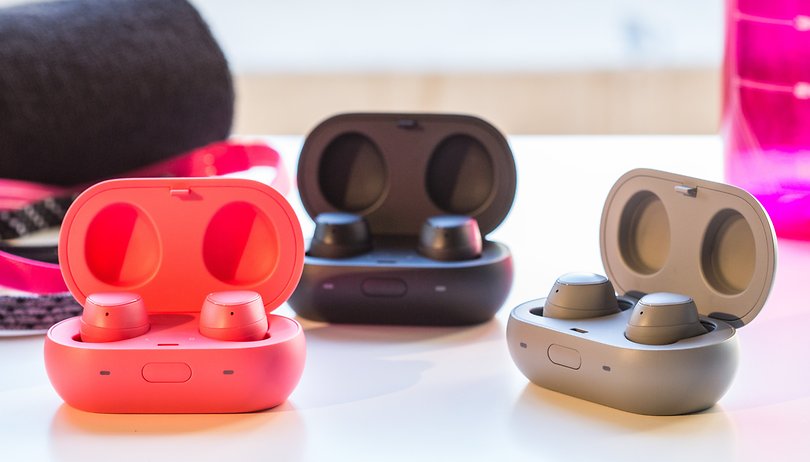 Samsung is made the most of IFA 2017 to launch multiple innovations in its catalog of connected accessories. One of these new devices is an updated version of its Bluetooth earphones. And we got to try them out before the launch! Here are our first impressions of Samsung's 2018 Gear IconX earphones, and details on where to get them.
Samsung Gear IconX 2018 release date and price
Samsung's Gear IconX 2018 earphones are now available for pre-order for $199, only from Samsung. They will be released in the US on October 27, after which they will also be available for purchase from Amazon, Best Buy, Sprint and US Cellular.
The Gear IconX 2018 earphones come in three colors: gray, pink and black. The charging cases also come in matching colors.
Samsung Gear IconX 2018 design and build quality
Like the first model, the Gear IconX 2018 consists of two small earbuds. Their design is relatively discreet and quite similar to what we've already seen, so nothing overly innovative in that regard. Admittedly, there wasn't much incentive to change this as first generation were decent and comfortable.
The Gear IconX 2018 slips easily into your ear and sits there perfectly- it simply does not budge, even if you hake your head or make abrupt movements. It's also quite light, weighing in at 8 grams per earphone. These new earphones also ooze quality: despite their small size, they seem robust and sure to last you a while.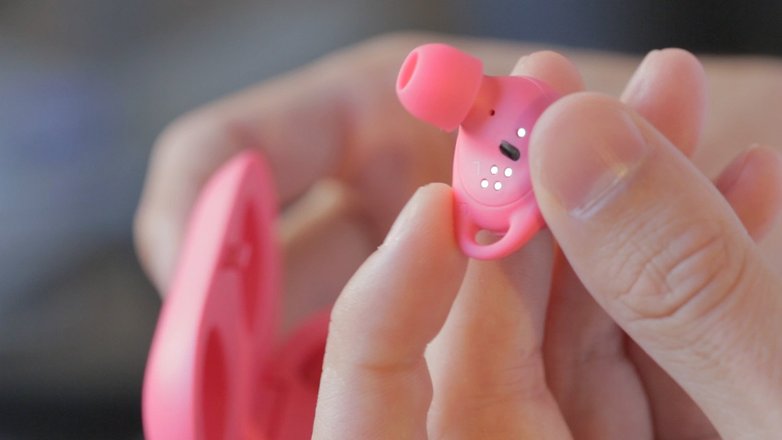 The Gear IconX 2018 features two microphones: one at the top and one at the bottom of the earbud so you can communicate through your earphones. On the side, there is a tactile space that you can use to control the Gear IconX 2018. A single tap allows you to play music or pause it, pushing from top to bottom controls volume, double tap allows you to go to the next song/accept a call, triple tap allows you to go back to the previous song, and a press and hold brings up the menu and ambient sound.
Finally, a word on the box in which you store and charge the Gear IconX 2018. This year's box is slightly bigger than last year's but it pretty much weighs the same. The capacity of the battery is 340 mAh (up from last generation's 315 mAh). There are some small LEDs on the front to indicate the charging status of the batteries and the case now uses a USB Type-C (2.0).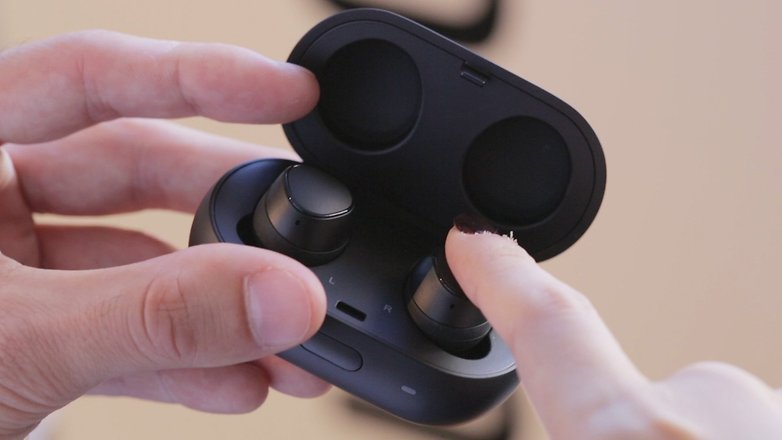 Samsung Gear IconX 2018 special features
Like other new features presented this year by Samsung, the Gear IconX 2018 focuses on fitness and monitoring of your activities. You can listen to a personal coach motivating you through your workout and keep you informed on your progress. It's also worth highlighting that the earphones incorporate a heart rate monitor and an accelerometer.
You can also listen to your own music thanks to 4GB of internal memory. And fo course, the headphones are compatible with Samsung's digital assistant, Bixby.
Samsung Gear IconX 2018 performance
The Gear IconX 2018 works with all smartphones that use at least Android 4.4 and have at least 1.5 GB of RAM. The audio formats supported by the headphones are: MP3, M4A, AAC, WAV, WMA (WMA v9)
Samsung Gear IconX 2018 audio
For earphones that are primarily intended for use in sports, the Gear IconX 2018 offers a sound that's rich enough and full-bodied. I haven't had the opportunity to try them during a workout yet. The sound quality comes with no surprises, it's neither amazing nor terrible. The bass is a bit more prominent than is strictly necessary but it would be appropriate for those who seek this type of sound rendering. Passive insulation also works well and silences external noise well.
Samsung Gear IconX 2018 battery
The other novelty of the Gear IconX 2018 (and the most important in my opinion) is the battery life. The battery capacity has increased from 47 mAh to 82 mAh. As mentioned earlier, the box in which the earphones are charged has also upgraded its battery. Samsung promises 7 hours of battery life without smartphone, 4 hours of talking time and 5 hours of streaming. Better still, Samsung promises that 10 minutes of charging are enough to provide a full hour of use.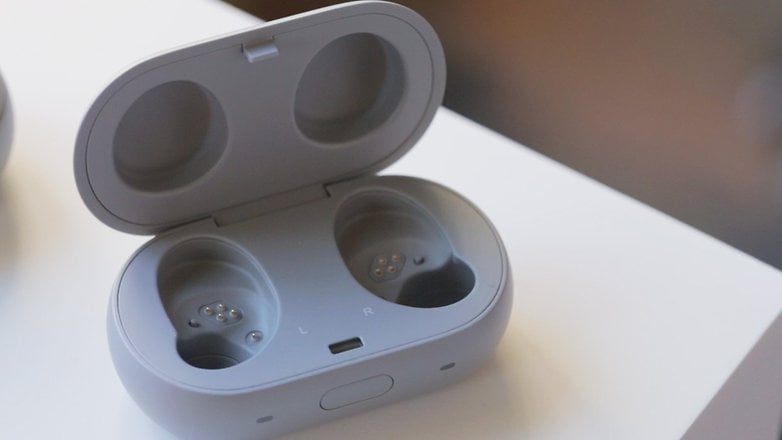 Of course, we'll have to fully test this before we can confirm it but I am quite confident that this will be the case, since Samsung has upgraded its battery capacity and highlighted this feature during the product presentation.
Samsung Gear IconX 2018 technical specifications
Early Verdict
The first generation Gear IconX had won me over, and now it seems that this second generation is following the same trend. Samsung has apparently corrected the main problem of its Bluetooth earphones by increasing the battery life while adding some new fitness and musical features, which will be appreciated by athletes. The Gear IconX 2018 has the same level of comfort as before and it is well-designed. Now it remains to be seen whether the promises will hold in our full review - watch this space!