Galaxy S6 vs iPhone 6S comparison: the ultimate rivalry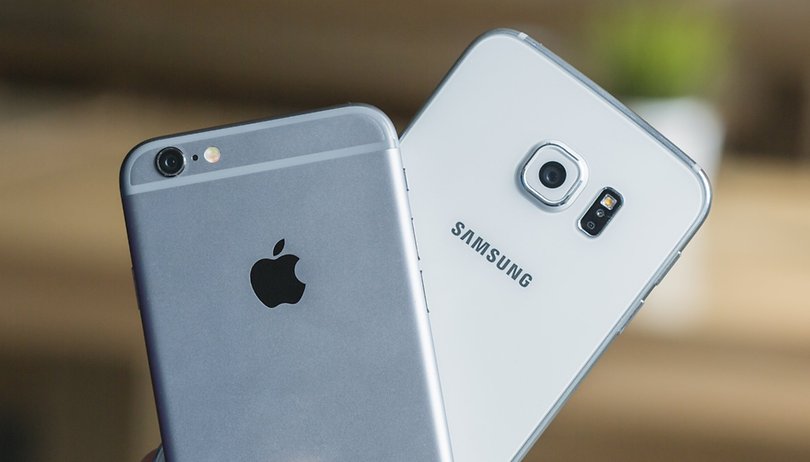 In case you somehow managed to miss it, Apple has finally unveiled the new iPhone 6s. Details are starting to emerge about the newest cab off the Cupertino rank but we already know it will be gunning for the same market as Samsung's Galaxy S6, which has had a bit of a head start since being released in April. But which of these super smartphones is best? NEXTPITTV
Samsung Galaxy S6 vs iPhone 6s: Design
It's fairly widely accepted that Apple has its design game well-covered and therefore variations between each phone are always fairly minimal. This is again the case with the 6s. As with previous 'S' versions, the new phone concentrates mainly on updates and hardware innovations, with no noticeable design changes.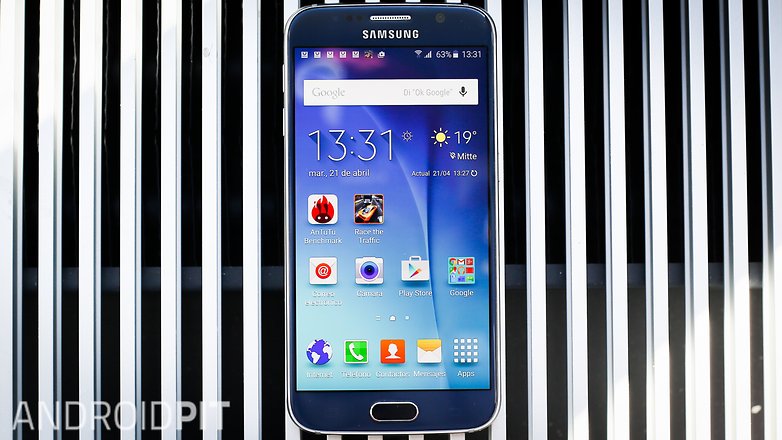 Contrastingly, Samsung took something of a leap, with its new range, ditching the plastic in order to dress the S6 in glass and aluminum, making their style a little reminiscent of, well, Apple. This isn't necessarily a bad thing though and the S6 is an attractive phone.
Samsung Galaxy S6 vs iPhone 6S: Display
Here's where it starts to get a bit more interesting. The new iPhone retains the 4.7-inch screen that Apple used on the iPhone 6, but the resolution is just 750 x 1,334 pixels (~326 ppi).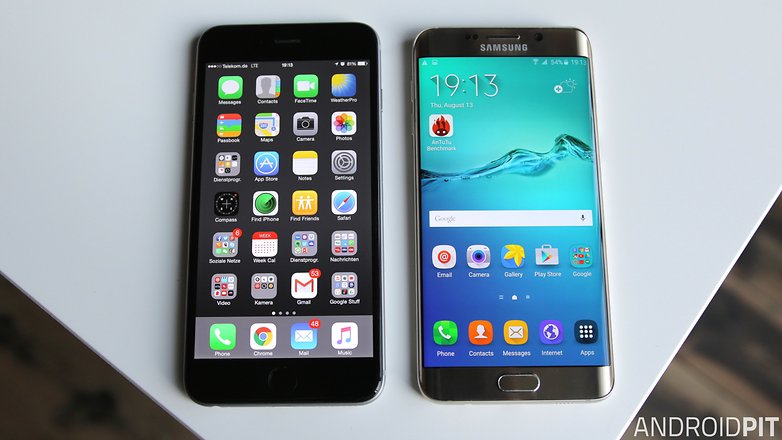 However, the big leap forward (slightly less impressive after Huawei got there first) is the introduction of the pressure-sensitive touch screen previously only employed on the Apple Watch. 3D Touch technology allows users to perform multiple functions at once, and opens up a world of possibilities such as 'peeking' into content like a live preview.
This is also the category in which the Samsung model really comes in to its own. The Galaxy S6 display is a 5.1-inch Super AMOLED screen and QHD resolution of 1,440 x 2,560 pixels and its easy to see why the Galaxy S6 is considered to have one of the best displays on the market.
Samsung Galaxy S6 vs iPhone 6S: Software
The Galaxy S6 is the phone that makes best use of Lollipop 5.0.2 with Samsung's TouchWiz, purely because you can take full advantage of the fingerprint scanner, for which full support will arrive with Android 6.0 Marshmallow. In the meantime, Android Lollipop looks and works a treat on the S6.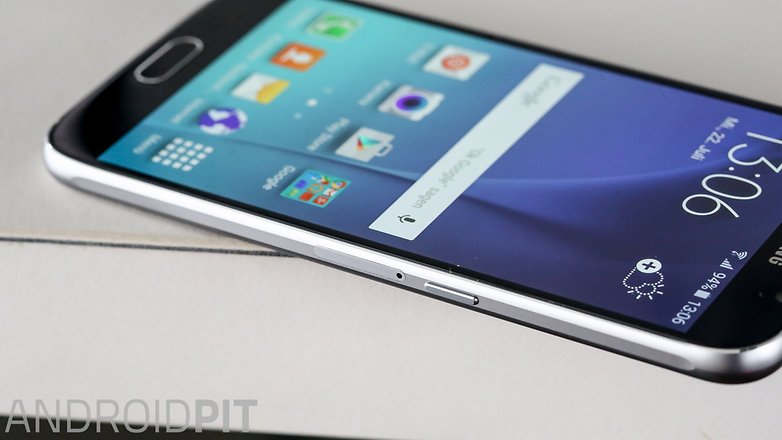 Apple's introduction of the S6 and S6+ to the market means the update of their operating system to iOS 9. This will mean improvements in graphics (although they will of course remain clean and minimalist) and changes to Apple Pay, with a new SDK that would open the system to third parties – quite the concession from Apple. Also, following the expiration of their deal with Google, there will be a new search engine from Yahoo and Bing.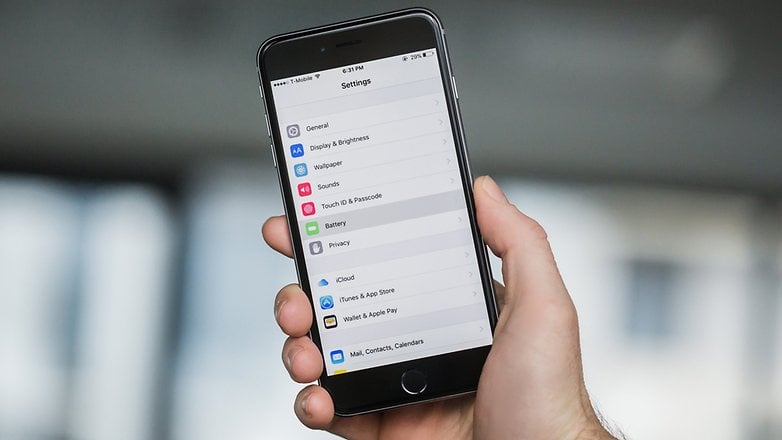 Samsung Galaxy S6 vs iPhone 6S: Performance
The Galaxy S6 is among the best performing smartphones on the market, mainly thanks to its Samsung Exynos 7420 octacore, 2.1 GHz processor, complete with 3 GB of RAM. This allows fluidity of use and great speed. However, it does still sometimes experience delays, even on the homepage, which shouldn't happen in a recent high-end model like this.
This is probably the area in which Apple have made their biggest change. The American manufacturer will now use a quad-core A9 processor that should make a significant difference to speed and battery usage.
And who will produce this new processor? Why, Samsung of course, who else? The other big news from Apple is that the traditional 1 GB of RAM has doubled to 2 GB in the new device, which will improve an already-excellent performance level.
Samsung Galaxy S6 vs iPhone 6S: Camera
The iPhone 6S's camera is a 12 MP iSight camera. Its new sensor has 50 percent more pixels and faster auto-focus. This means that it can take better photos than any other. It also shoots HD and 4K video as well, which is nothing new among Android flagships from 2014 onward.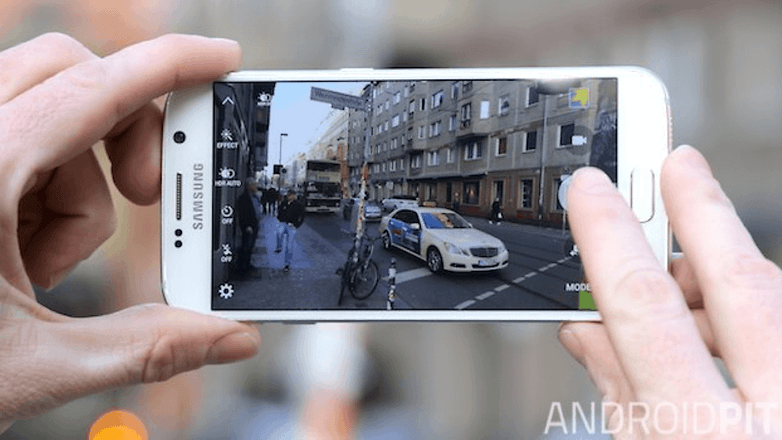 Samsung has a deservedly excellent reputation for the quality of the cameras on their phones, and the S6 camera is probably the best on any Android device. Just like Apple, the Korean company have shown megapixels aren't everything, with only 16 MP in the rear camera.
The device consistently takes great photos because of the excellent Sony sensor and Smart stabilizer which enables images to be captured in 5,312 x 2,988 pixels.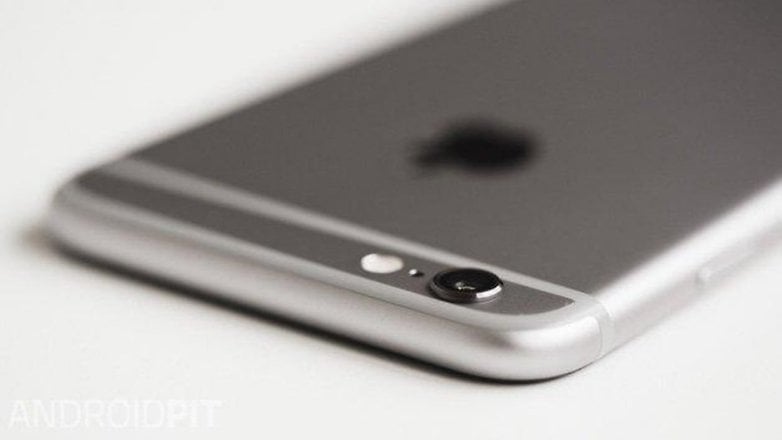 Samsung Galaxy S6 vs iPhone 6S: Battery
This section, as you might expect, doesn't make great reading for fans of either smartphone. The Galaxy S6 uses a 2,550 mAh battery but is unlikely to make it through a whole day without a charge, predominantly because the QHD screen, 64 bit processor and various other features drain the battery almost constantly. Its battery is actually smaller than the one in the S5.
Apple has made the dubious decision to shrink the iPhone 6s battery from 1,810 mAh to just 1,715 mAh, as confirmed by a recent teardown. However, as with the new generation of Galaxy devices, the new Apple A9 processor should require less energy, so there is some hope of a slight improvement in battery life.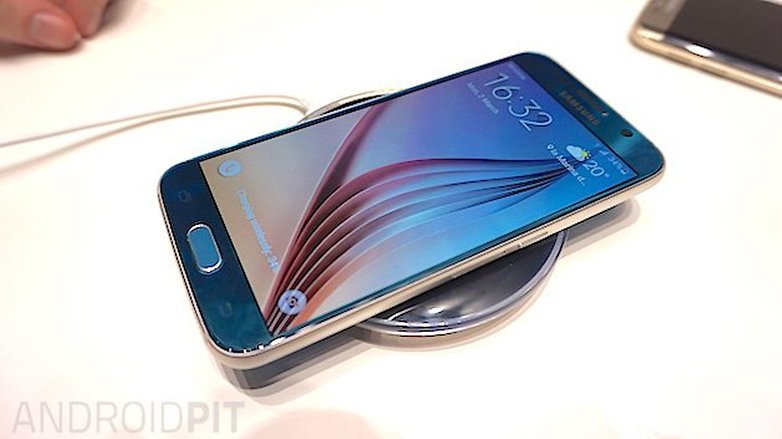 | | | |
| --- | --- | --- |
| | Galaxy S6 | iPhone 6S |
| OS | Android 5.0.2 Lollipop | iOS 9 |
| Display | 5.1 inch SuperAMOLED 2,560 x 1,440 pixels (576 ppi) | 4.7 inch LCD 1,334 x 750 pixels (326 ppi ) |
| Processor | Exynos 7420 | Samsung A9 |
| RAM | 3 GB | 2 GB |
| Internal memory | 32 GB / 64 GB / 128 GB | 16 GB / 64 GB / 128 GB |
| Battery | 2,550 mAh | 1,715 mAh |
| Camera | Rear: 16 MP Front: 5 MP | Rear: 12 MP Front: 5 MP |
| Connectivity | HSPA, LTE, NFC, Bluetooth 4.1 | HSPA+, LTE, NFC, Bluetooth 4.2 |
| Price | US$599 / £559 (32 GB) | US$649 / £539 (16 GB), US$749 / £619 (64 GB) |
Samsung Galaxy S6 vs iPhone 6S: Price and availability
The iPhone 6S and 6S Plus will be on sale from September 25, 2015. Apple's production costs are likely to have been higher but the price of the new phones on-contract is the same as the previous models.
There's not much to pick between the two phones in terms of price, but given that the S6 has been out a while, you are likely to be able to find it cheaper online.
Samsung Galaxy S6 vs iPhone 6S: Conclusion
There's not a huge amount to separate these two so it's really a personal decision. As much as that sounds like a cop out from us, these are two of the best phones on the market and you can't go far wrong with either.
We know by now that iPhone 'S' models rarely offer any huge signs of progression but there are some significant tweaks this time around: fingerprint readers, 3D Touch and a new processor among them. However, Apple will also be looking to sell this device on its synergy with other Apple devices including the Apple Watch and, at some point, the iPad Pro.
For Samsung, while they may have drawn criticism for 'borrowing' some of Apple's design features, there's no doubt that the S6 range is a leap forward. The strides Samsung has made have also bought it close to Apple in photography and design, realms in which the American manufacturer previously dominated. So, if you're stuck between these phones, the real advice is to decide what is important for you and pick accordingly.
What do you think of the new iPhone? Will it be better than the Galaxy S6? Let us know in the comments.