Nexus 7 comparison: Old vs. New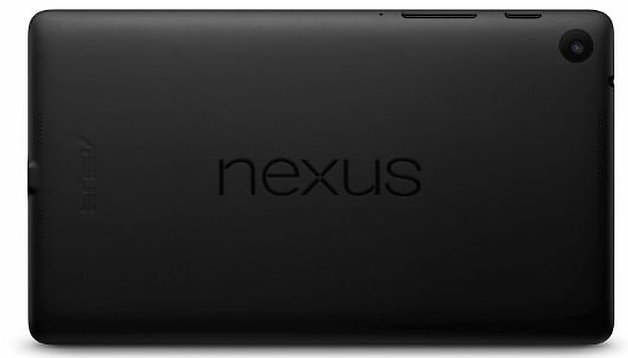 Yesterday, Google revealed the new Nexus 7 and thanks for many leaks, most of the information was known way in advance. Google has hoped to repeat the success it saw with its seven inch Nexus device. As to what is different between the old Nexus 7 and new Nexus 7, here's my comparison between the two tablets. NEXTPITTV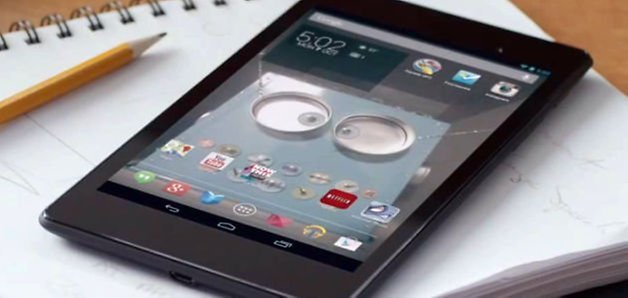 Design
Instead of moving towards a more structured texture, the new nexus 7 has a smooth back with rubber coating that the first generation had. This is great for keeping a grip on the device and its no surprise that Google decided not to change it. The biggest different is the inclusion of a back camera, which is now in the upper left corner and also has dual stereo speakers within. The housing in the new Nexus is about two millimeters thinner, weighs about 50 grams less, and has a slightly narrower border around the display.
Display
The display of the new Nexus 7 has the same screen size, but with a higher resolution. The 7-inch screen displays in full HD and has a resolution of 1920 x 1200 pixels. This brings the PPI of the new Nexus to 323, which is significantly higher than the HD display on the previous model (216 ppi).
Hardware
One of the biggest differences between the two Nexus devices is what's inside. The new Nexus 7 comes with a Qualcomm Snapdragon S4 Pro processor inside, while the 2012 model had a Tegra 3 from Asus. The quad-core chipset in the new device clocks in at 1.5 GHz with 2 Gigabytes of RAM.
The battery has shrunk considerably to 3950 mAh, which the first generation was loaded with a 4235 mAh battery. However, with the improved processor inside, the battery life should be as equally good. The new Nexus 7 also has the ability to wirelessly charge via the Qi standard. The internal memory is pretty large, depending on what you get (16 or 32 Gigabyte versions) and also has a slot for microSD cards. As mentioned earlier, the new Nexus 7 also has two stereo speakers built within.
Camera
The front camera hasn't changed much, staying at 1.2-megapixels. The new Nexus 7 has a rear camera, which the first generation didn't have at all. This rear camera comes in at a modest 5-megapixels.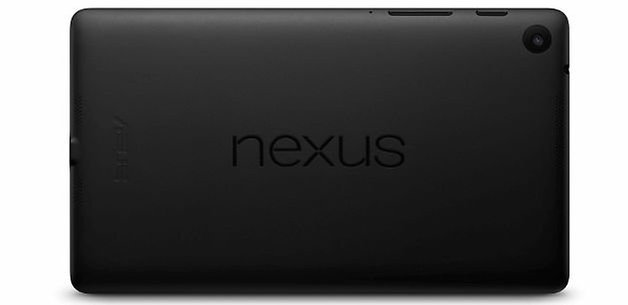 Software
The new Nexus 7 comes with the brand spanking new Android 4.3 and will be the first to be rolled out with the new operating system. Older Nexus devices should expect an update shortly.
Connectivity
The new Nexus 7 will be available in both a Wi-Fi and Data compatible version, much like its predecessor. The new Nexus will also have LTE support.
Price
Prices are currently marked from 229-349 US dollars, depending on what configuration you get. For $349 dollars, you get the 32GB version with LTE support, and is priced a little bit higher than its predecessor.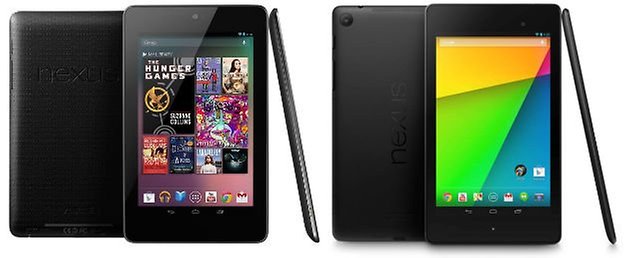 Nexus 7 2012 vs Nexus 7 2013
| | Nexus 7 (2012) | Nexus 7 (2013) |
| --- | --- | --- |
| System | Android 4.3 (Update) | Android 4.3 |
| Display | 7-inches, 1280 x 800 Pixel, 216 ppi | 7-inches, 1920 x 1200 Pixel, 323 ppi |
| Processor | Nvidia Tegra 3, Quad-Core, 1,2 GHz | Snapdragon S4 Pro, Quad-Core, 1,5 GHz |
| RAM | 1 GB | 2 GB |
| Internal Memory | 16 / 32 GB | 16 / 32 GB |
| Camera | 1.2 MP (Front) | 1.2 MP (Front), 5 MP (Rück) |
| Connectivity | WLAN, Bluetooth, NFC, HSPA+ | WLAN, Bluetooth 4.0, NFC, LTE |
| Battery | 4325 mAh | 3950 mAh, Wireless Qi |
| Dimensions | 198.5 x 120 x 10.45 mm | 200 x 114 x 8.7 mm |
| Weight | 340 g | 290 g (WLAN), 299 g (LTE) |
| Price | 199 $ (16 GB, WLAN), 249 $ (32 GB, WLAN), 299 $ (32 GB, WLAN + 3G) | 229 $ (16 GB, WLAN), 269 $ (32 GB, WLAN), 349 $ (32 GB, WLAN + 4G) |
Conclusion
Well, the comparison shows that Google has put some work into the next iteration of its Nexus 7 device. Even if the 2012 model will still be getting the same software upgrades shortly, there are definitely key areas of improvement with the latest one. The low cost for this type of device is definitely worth it if you're in the market for a 7-inch model.
What do you think about the new Nexus 7? Is it worth upgrading?