Nexus 6 battery tips for better battery life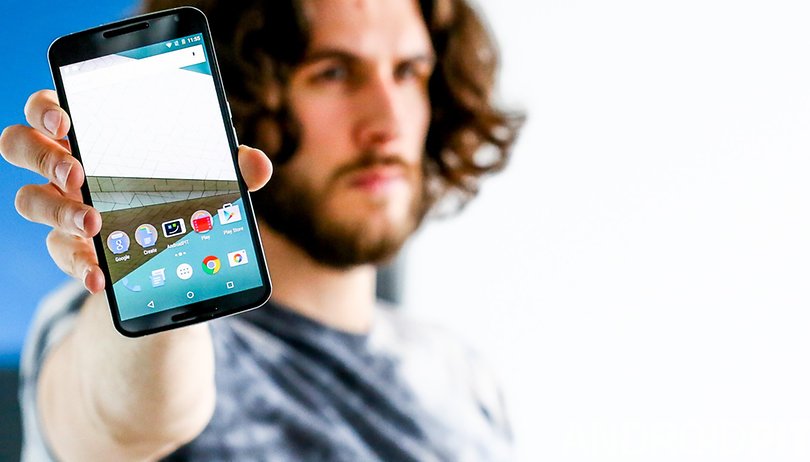 What price are you willing to pay to double the battery life of your Nexus 6? Do you disable features? Turn off background processes, limit screen output, hibernate apps? We're all looking for better battery life, but the lengths to which we're willing to go to achieve it is interesting. Today I'll show you a trick to double the battery life on the Nexus 6, and then move onto a bunch of other great Nexus 6 battery tips.
This trick is basically the same one we shared a while back about getting Nexus 6 proportions on the Nexus 5: you simply change the resolution and pixel density. The secret here it to take the Nexus 6's QHD display down a notch or two. A Redditor by the name of bartekxx12 went so far as to drop from QHD to HD (that's 1440p to 720p) in the pursuit of better battery life.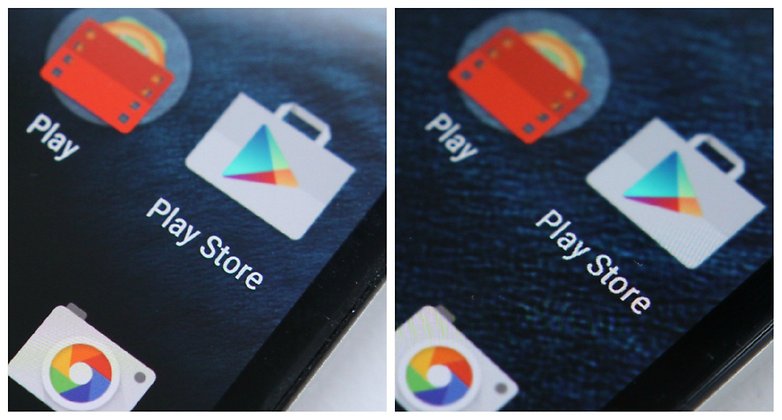 I'm not so sure quartering the quality of the Nexus 6's display definition to double the battery life is something I'm willing to do long term (or even if the science is legit), but I can confirm the process works. Because QHD is exactly four times the size of HD the scaling is spot on too. You could, of course, scale to 1080p (Full HD), but the scaling would be off.
Having said all of that, if you take better battery life really seriously – or simply need your battery to last longer for a short period of time, like for a holiday – here is how to change the display resolution to HD. Of course, it's just as easy to bump the resolution back up as it is to drop it.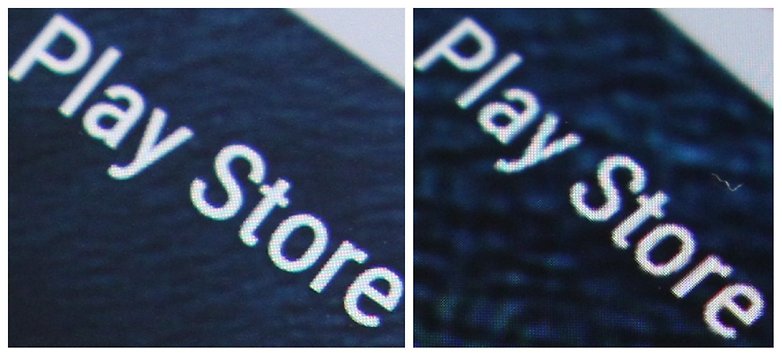 How to change the resolution on the Nexus 6
You'll need ADB Tools, the correct drivers on your computer and USB Debugging enabled in your Nexus 6's Developer Options. If you don't already have that section in Settings, go to Settings > About Phone and tap Build Number until you see the notification. Back up a step and you'll see Developer Options at the bottom of the Settings menu.
1. Plug your Nexus 6 into your computer with a USB cable.
2. If you haven't already, download ADB Tools to your computer (this download package includes ADB Tools, Fastboot and the necessary drivers).
3. Open the ADB Tools folder in a Windows Explorer window and, in some blank space, hold the Shift button and right click your mouse. Select Open Command Window here. You can also press the Windows button on your keyboard and type in CMD for the same result.
4. Simply type in the following command and then hit Enter:
adb shell wm size 720x1280
5. Type in the next command and hit Enter again:
adb shell wm density 280 && adb reboot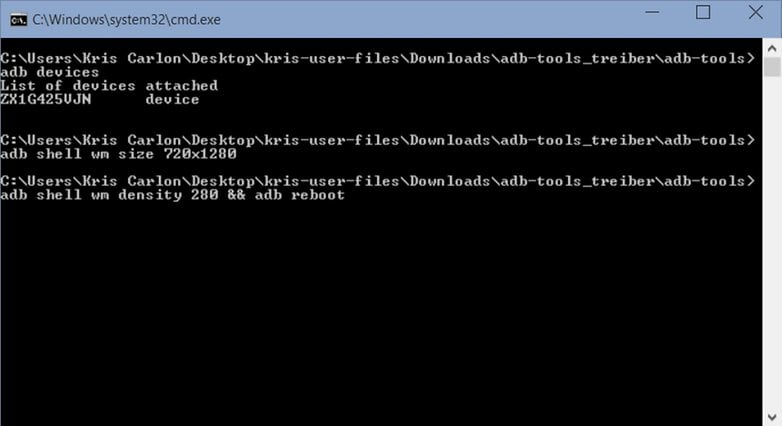 6. Once your Nexus 6 reboots you'll have HD resolution and your battery life will be dramatically improved. I haven't had a chance to test just how much longer it will be, but please let us know in the comments how much better your is.
7. If you want to revert back to QHD resolution, simply open a Command Window again and type in the following command, followed by Enter:
adb shell wm size 1440x2560
8. and then:
adb shell wm density 560 && adb reboot
If you'd prefer some less extreme Nexus 6 battery tips, head below.
---
Nexus 6 battery tips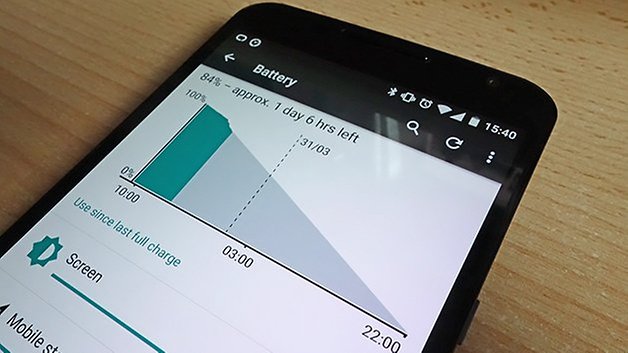 Whether you're coming across one or two apps that are proving particularly problematic, or you're just noticing poor battery life in general, we've got a collection of expert hints and tips (plus some third-party apps) that can extend the amount of time the battery can power on your Nexus 6.
1. Customize device settings
The amount of battery your Nexus 6 uses up at any one time depends on what it's currently doing and which of its features are activated. Full-screen gaming is going to run down your battery a lot faster than standby mode, so the first of our tips is to extend the life of the device by limiting the more power-hungry features.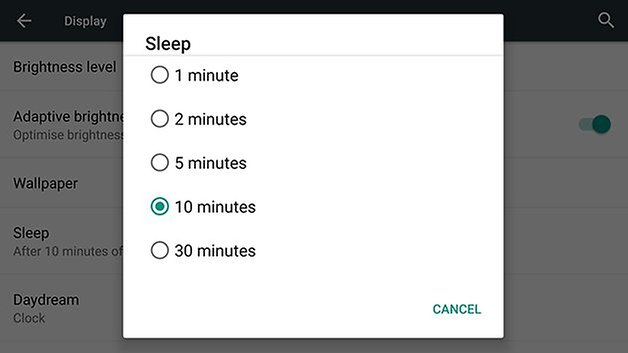 Having the 5.96-inch, 1440 x 2560 pixel display on will always use up a lot of juice. From the Settings app select Display and then Sleep — dial this right down so your screen locks almost instantly. Turning down the brightness and disabling any live wallpaper you have enabled is also going to help.
The Nexus 6 features two settings that are useful but potentially draining for your battery: Adaptive brightness (where brightness is automatically adjusted based on the ambient light) and ambient display (where notifications show up on the lock screen). Turn off both features to extend the life of the Nexus 6.
Having audio pumping out at a loud volume kills battery life too, so bear that in mind when playing games and watching movies — you might want to turn it down a little or use headphones. And another battery hog is streaming data over cellular networks, so keep this down to a minimum where you can.
2. Disable sensors
Being able to instantly pick up a Wi-Fi signal, a Bluetooth device or a GPS lock is of course very convenient, but it's not very healthy for the battery inside your Nexus 6 to have these features turned on all the time. You can switch them on and off from the quick settings panel in the notification drawer.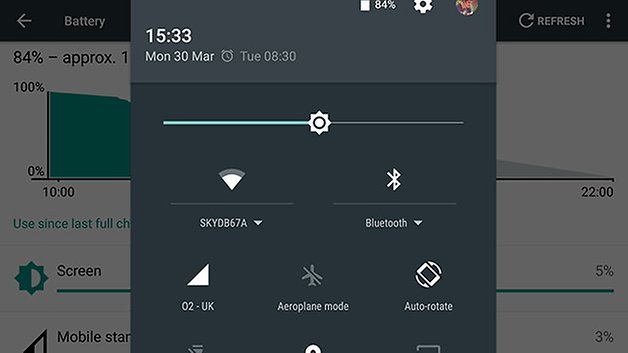 In fact the best approach as far as your battery is concerned is to have your phone in airplane mode — it's not very practical but your Nexus 6 will keep going and going and going. Again this setting can be accessed from the notification drawer for times when you aren't really using your phone.
Turning sensors on and off manually can be a bind but there are apps to help out. Take Wireless Minder, for example, which can turn off the wireless radios inside your Nexus 6 when they're not in use. If you want to get more involved in the process then Tasker lets you set up certain areas (like the office) where Wi-Fi, Bluetooth or GPS can be disabled automatically.
An overheating phone is bad for your battery and the other circuitry inside your Nexus 6 so bear this in mind when charging your phone or running intensive apps and games. It should always be kept in a cool, shady place — something to bear in mind as the summer months start approaching.
There's also a dedicated Battery saver tool you can access from the menu on the Battery screen. This limits background data, location services and various other options — you can either turn it on or off manually or use the automatic option to enable it as soon as your device's battery reaches a certain point. It will always turn off while your device is charging.
3. Diagnose specific issues
If there are specific battery issues that you're grappling with then some detective work is usually required to solve them. But by going to the Battery page of Settings, you can see if there are any particular apps that are responsible for draining battery life. Tap the chart to see sensor usage and drain as well.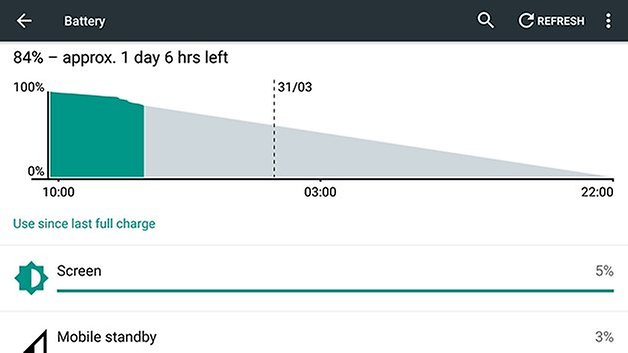 When it comes to apps, you can of course uninstall the problematic ones, but they may well be tools that are useful to you. Check for updates through Google Play or directly from the developer — it's possible that there's a known bug with a fix on the way. If not, report the battery life issues being caused.
Other approach is to clear the app's data and cache from the Apps page in Settings — if corrupt files have somehow found their way in, they might be causing excessive battery drain, and this should be enough to get rid of them. There's always the option of a full-scale factory reset too, if you want to make doubly sure all the temporary data has been cleared, but make sure you back up all of your apps and files first.
Apps can also conflict with specific sensors inside your phone, such as Wi-Fi or Bluetooth, so check performance with these features switched on or off. If you need more help, an app such as Battery Doctor can diagnose problems and provide an advanced toolset for prolonging the battery life of your Nexus 6.
Do you have any other battery tips for the Nexus 6? Let us know in the comments.