LG G3 vs Xperia Z2: battle of the beauties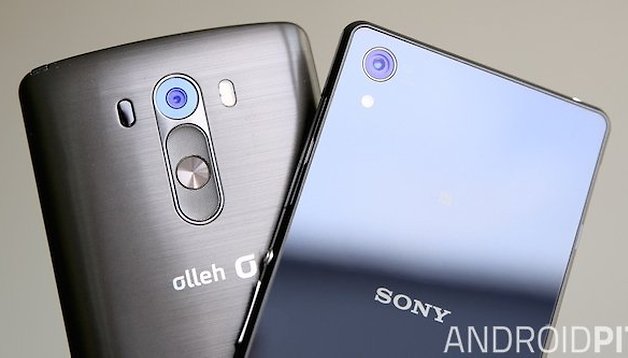 After pitting the LG G3 against the Galaxy S5 and seeing some big gaps (on both sides for various reasons) I was really looking forward to this comparison, between two very evenly matched smartphones: the LG G3 and Sony Xperia Z2. Let's see just how close a race it is. NEXTPITTV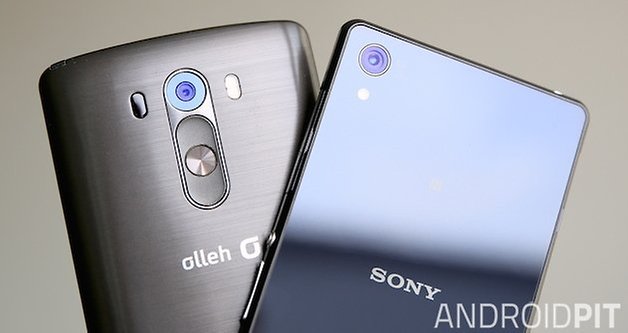 Design and manufacture
These are two very good looking devices. LG has opted for a ''floating arc'' curved design whereas Sony has followed their Omnibalance design language. The two phones are very similar in size, despite the difference in display size. The LG has a removable plastic back with a ''metallic skin'' look designed to imitate brushed aluminum. The Xperia Z2 has Sony's (non-removable) signature glass back. The G3 resists fingerprints much better than the Z2 for this reason.
The G3 has the physical buttons aligned centrally on the back in the familiar rear-key setup we saw introduced on last year's LG G2. This time around a laser auto-focus module has appeared alongside a dual-LED flash with the camera lens and volume rocker/power button combo getting a slight redesign. The Xperia Z2 has the familiar physical button locations we know from the Xperia line and delivers a dedicated camera shutter button and port flaps that assure the Z2 of its IP58 water-resistant and dustproof rating. The G3 is not water-resistant or dustproof.

Both devices are very well built and feel great in the hand. The G3 fits the contours of the hand nicely, but the Z2 possibly feels more ''solid'' due to its build material, but this depends on your personal definitions and preferences. Still, that feeling comes at a price, making it a little heavier than the G3 and of course, glass is more prone to breakage than plastic. The G3 has a rear-mounted speaker grill and the Sony has stereo speaker grills along the top and bottom edge. The G3 may be louder, but the Z2 actually sounded better to my untrained ears. The G3 has an IR blaster whereas the Z2 does not but both phones can take microSD cards up to 128 GB. The Z2 has a notification LED embedded in the top speaker grill and the G3 a standard LED blinker up top.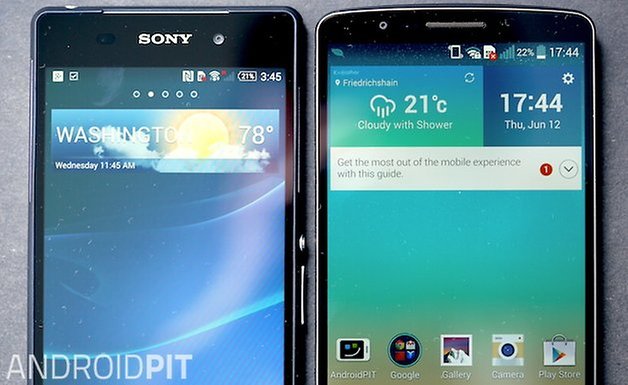 Display
The LG G3 has a 5.5-inch QHD IPS+ LCD screen with a pixel density of 538 ppi and resolution of 2,560x1,440 pixels. The Z2 has a 5.2-inch IPS LCD with Full HD resolution of 1,920x1,280 pixels and a pixel density of 424 ppi. While the G3 is obviously a better display, it must be noted that right now very few apps or even icons are optimized for that resolution, so you don't necessarily see the difference until you are looking at hi-res images, 2K video or high-definition games. When you are though, the difference is obvious. The G3 produces pretty crisp whites whereas the Z2 has a slightly yellowish tinge to its screen.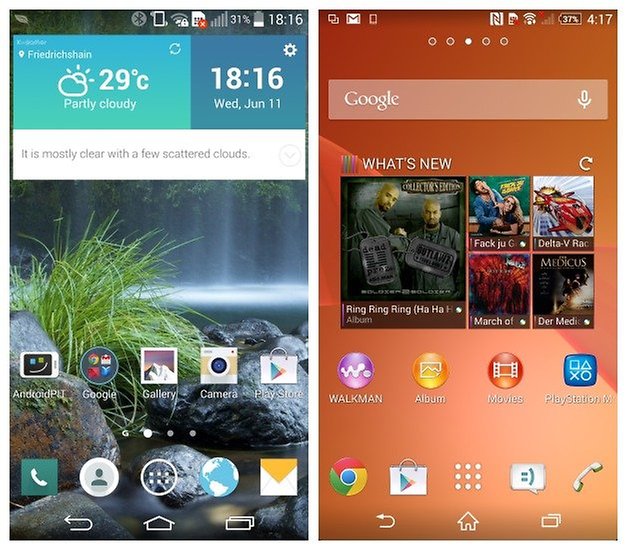 Software and UI
Both devices are running Android 4.4.2: the G3 with the new-look Optimus UI and the Xperia Z2 with Sony's Xperia UI. Both interfaces are relatively minimal and clean, but your preferences will be the deciding factor on which one you think is better. LG's refreshed icons are still a little more cartoonish when compared to the more refined look of the Xperia UI. Take a look at the following screenshots to get an idea of the major UI differences. Interestingly, LG allows the end user to uninstall some of the bloatware apps pre-loaded on the G3.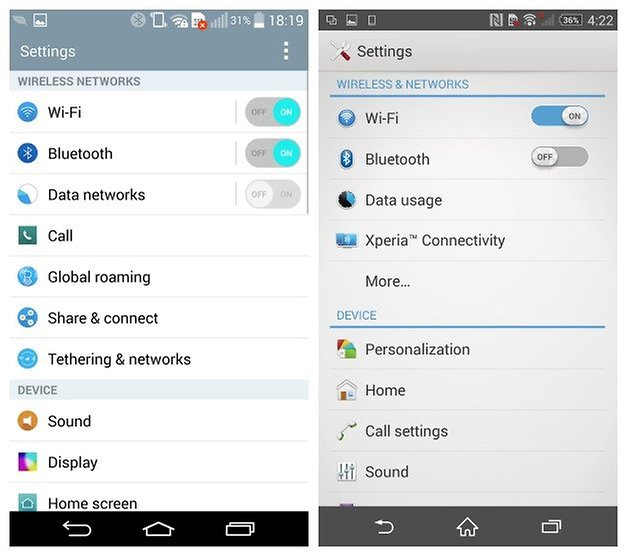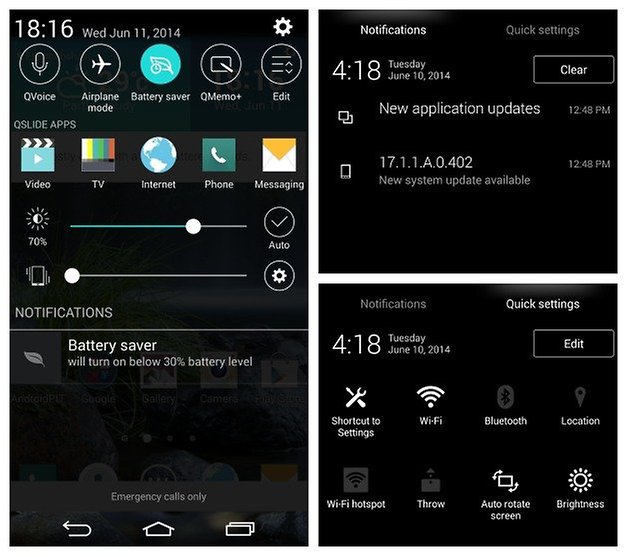 The G3 has LG's new Smart Notices and Smart Tips integrated throughout the home screens which bring Google Now-esque functionality. You'll get notices across a variety of different areas, from weather preparation reminders to cache clearing suggestions and app uninstall suggestions to tips and tricks for different underused features of the G3. The Smart Tips home screen (which can be removed) also foregrounds LG Health for all your fitness needs. Other software features like the screen-writing QMemo+ (which combines several other bloatware apps found on the G2), QSlide floating apps, dual window, the new Smart keyboard (which is resizable and adaptable to your typing style) and more have been covered in further detail in our LG G3 software features article.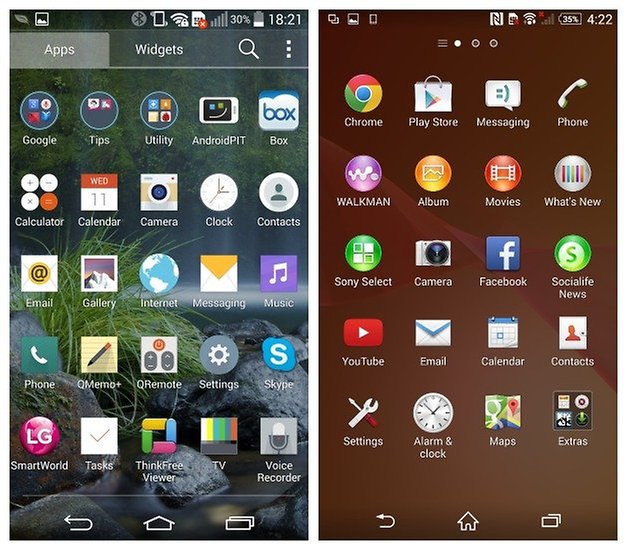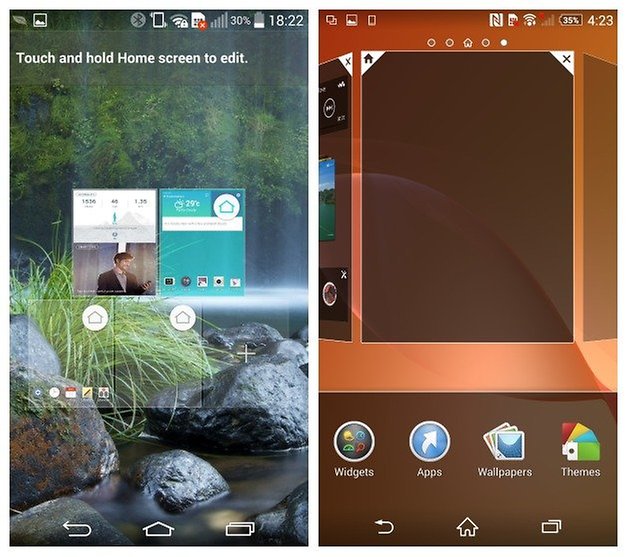 The Xperia Z2 has a range of great software features too, including the full suite of Sony's apps, including Playstation for Mobile, Album, Movies, Walkman and more. Sony seems to be very selective when it comes to adding software features, so there's not too much to talk about in terms of ''added extras''. There's some nice improvements like noise canceling and Stamina Mode (for power management. The G3 also has a standard battery saving mode). The Z2 has Glove Mode and Sony has their What's New widget and app to push multimedia content. The Xperia Z2 also has wearable support for the LG G Watch will be arriving at Google I/O very soon however).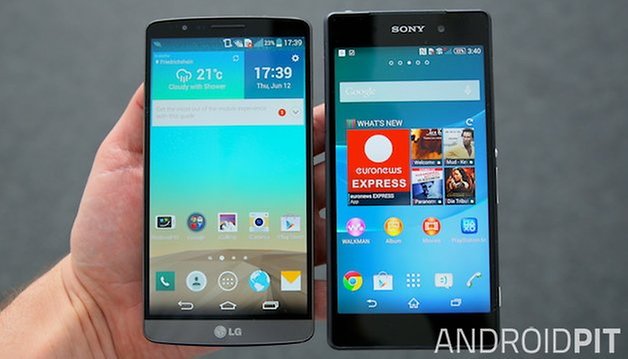 Technical specifications
| | LG G3 | Sony Xperia Z2 |
| --- | --- | --- |
| System | Android 4.4.2, Optimus UI | Android 4.4.2, Xperia UI |
| Display | 5.5-inch IPS+ LCD, 2,560 x 1,440 pixels, 538 ppi | 5.2-inch IPS LCD, 1,920 x 1,080 pixels, 424 ppi |
| Processor | Quad-core Snapdragon 801, 2.5 GHz, Adreno 330 | Quad-core Snapdragon 801, 2.3 GHz, Adreno 330 |
| RAM | 2 GB (16 GB model) / 3 GB (32 GB model) | 3 GB |
| Internal Storage | 16/32 GB + microSD (up to 128 GB) | 16 GB + microSD (up to 128 GB) |
| Battery | 3,000 mAh, removable, Qi charging | 3,200 mAh, non-removable |
| Camera | 13 MP (rear) with OIS+ and laser auto-focus, 2.1 MP (front), 4K video | 20.7 MP (rear) with OIS, 2.2 MP (front), 4K video |
| Connectivity | GSM/HSDPA/LTE, Wi-Fi 802.11 b/g/n/ac, Bluetooth 4.0, NFC, USB 2.0, IR blaster | GSM/HSDPA/LTE, Wi-Fi 802.11 a/b/g/n/ac, Bluetooth 4.0, NFC, USB 2.0 |
| Dimensions | 146.3 x 74.6 x 8.9 mm | 146.8 x 73.3 x 8.2 mm |
| Weight | 149 g | 163 g |
| Price | 499 GBP/549 EUR/599 USD (32 GB/3 GB with T-Mobile) | 650 USD (Amazon) |
Hardware and battery
The G3 came out a few months later than the Xperia Z2, although it missed out on the Snapdragon 805 processor that many were hoping for. The G3 comes with a quad-core Snapdragon 801 chipset clocked at 2.5 GHz and the Z2 with a slightly older quad-core Snapdragon 801 clocked at 2.3 GHz. The Z2 comes with 3 GB of RAM and a standard 16 GB of internal storage. The G3 has two models, a 16 GB internal storage version with 2 GB of RAM and a 32 GB version with 3 GB of RAM. Both have Adreno 330 GPUs and as mentioned above, can have their internal storage expanded via microSD card.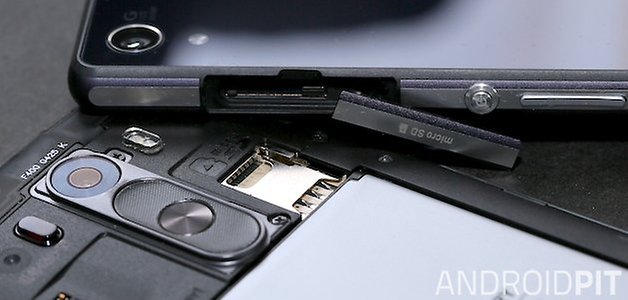 The G3 has Qi wireless charging and a 3,000 mAh removable battery, whereas the Xperia Z2 has a slightly larger 3,200 mAh non-removable battery. Some battery testing sites are reporting an excellent result for the G3 while others put the Z2 on top. Considering the final version of the G3 has not been delivered yet it's hard to pick a winner based on these results, but it's safe to say that LG's 3A optimization to handle the demands of the QHD display have worked wonders, with very good battery management considering the processor and battery demands a display like that requires. If I had to pick a winner based on what I've seen so far I'd say the Z2 might be better based on a smaller, lower resolution screen and slightly larger battery capacity.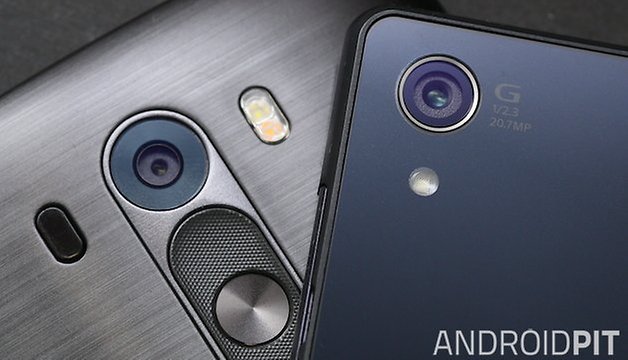 Camera
The LG G3 has a 13 MP camera with OIS+ and laser auto-focus and dual-LED flash. The OIS+ is a step up in terms of low-light and shake mitigation from the G2 and the laser auto-focus allows extremely fast auto-focusing as it is enabled as soon as the camera app is started. The Xperia Z2 has a 20.7 MP main camera with single LED flash. You can check the video or gallery below for some comparison images, but both cameras are very close for the most part. Except for the G3's rather overly post-processed low-light efforts, although the Z2 is noticeably grainier.
The camera app interface on the G3 is very minimal, with a clear view option to remove all on-screen buttons from the viewfinder. There's a dual camera, panorama, magic focus, HDR and full auto mode. The Z2 camera interface has more options and preset modes than the G3, including auto, manual, timeshift burst, an augmented reality mode, background defocus, panorama and a few more. Social media integration is also built into the Z2's camera app. Both devices can record 4K video.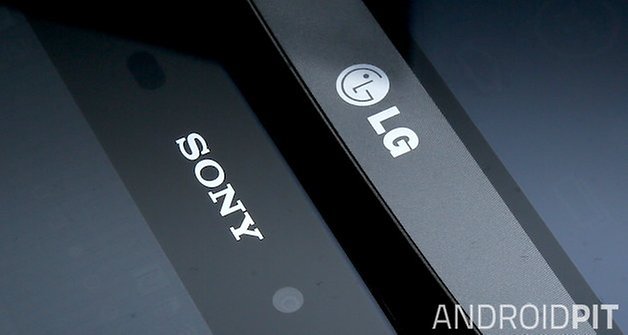 Conclusion
This was a very tough one to call and in the end I really couldn't make one. So many things are so close that it boils down to specific features you want more: megapixel count on the camera, pixel density on the display, glass or plastic, user interface preferences or water-resistance versus fingerprint resistance. Personally, I'd go with the G3 for Qi wireless charging, lighter weight and more resilient plastic material coupled with that perfect display, but the Z2 is still a great choice with IP58 certification, slightly larger battery and higher megapixel count on the camera, but the truth is you really can't go wrong with either of these devices.
Which smartphone would you prefer? What are the most important features of the G3 and Z2 for you?