iPhone: How to Make Photos Into Animated Live Stickers on iOS 17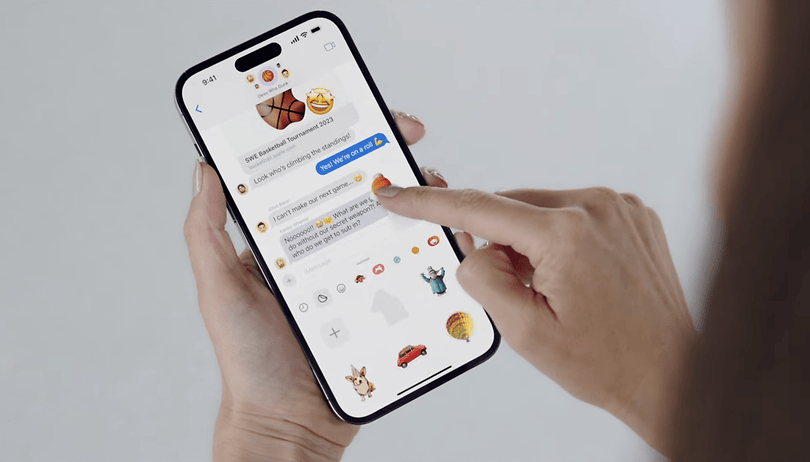 Apple's iMessage app already supports stickers and memoji customizations, but in iOS 17 and iPadOS 17 it is now possible to have moving or animated stickers using your own live photos. We tell you in this guide on how to make photos into live stickers and attach them to different apps on iPhones and iPads.
What do you need to start making live stickers
Before you can animate photos into stickers, you will have to have live photos taken by your iPhone or iPad that is running on the latest operating system. Additionally, it is recommended that the subjects in these images are distinguishable from the background so that you can have cleaner cutouts when lifting objects from it.
We have a step-by-step guide on how to lift objects from photos and separately save them as images with transparent backgrounds. A similar feature is available if you own a Samsung Galaxy phone.
How to make live stickers using photos on iPhone
If you already have live photos ready in your gallery, you can then start transforming photos into live stickers. There are two ways you can transform photos into live stickers which consists of using the sticker drawer on the new menu of the iMessage or through navigating in your Photos app.
Here's how to make Live Stickers right on the iMessages app:
Open iMessages app and tap new message from the top, or simply select a current conversation.
Tap the plus icon (+) beside the typing bar.
Select Stickers from the menu.
Choose the Live Stickers tab or a peeled icon next to the most recent.
Tap the plus (+) button to open the gallery.
You can highlight and only show live photos by tapping the Live tab.
Select a live photo and then tap Add Sticker.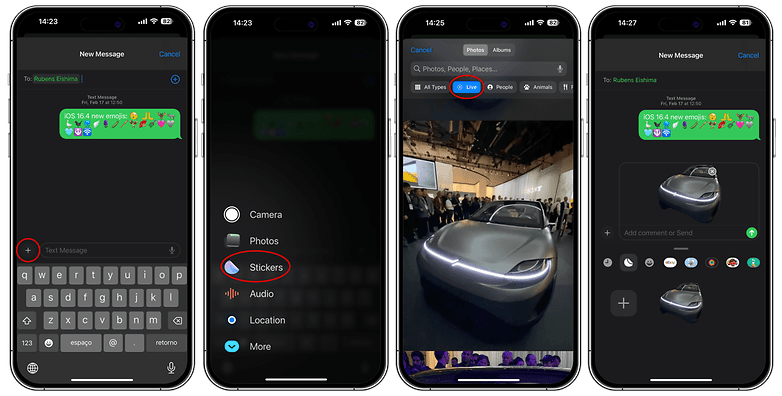 Your live sticker is now shown in the Live Stickers tab. There is also an option to add effects using the available presets. Here's how you can stylize your live stickers.
Go to the Stickers menu in your iMessages app.
Choose from the available Live Stickers and long press.
Tap Add Effects and pick the effect.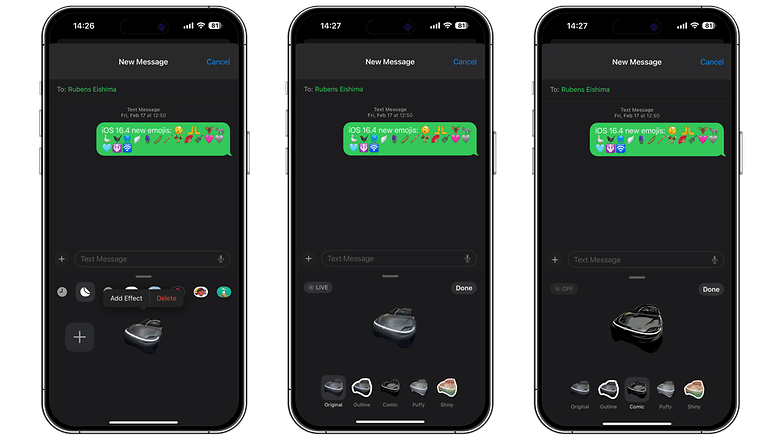 It is also possible to create live stickers from your gallery. This is the same method as removing backgrounds from subjects. This is how to transform photos and animate them via the Photos:
Open Photos app.
Show only moving photos by navigating into Albums and picking Live Photos.
Select a live photo.
Long press on the subject and wait until the glowing line finishes.
Tap Add Sticker from the pop-up options.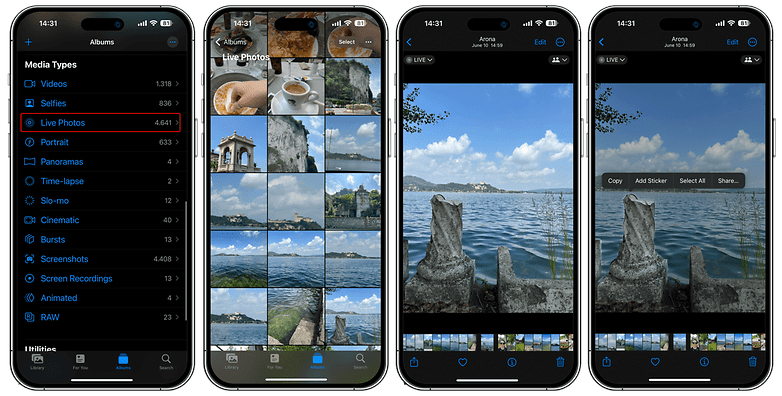 Similarly, the live stickers created from this method will also show in the same Live Stickers tab. From there, you can long press on any sticker to rearrange or delete created entries.
But how about on Apple iPad tablets? The methods above are the same if you are adding live stickers on a supported iPad model, although you will Will still need live photos to give animations to your generated stickers.
How do you attach Live Stickers into apps
Apple also improved attaching stickers and emojis by integrating the drawer into the keyboard. This means you can also attach these stickers to many apps and services apart from first-party email and messages apps. Just access the new menu by tapping on the (+) using the keyboard and look for Stickers icon.
Which iPhone and iPad models are compatible with Live Stickers
Similar to the other iOS 17 features like the StandBy mode and Check In, Live Stickers creation is compatible with devices running on iOS 17 and iPadOS 17. It means this supports the iPhone XR and iPhone XS and later models like the iPhone 14 (review) series. You can find the complete list of devices below.
iPhone XR
iPhone XS (Max)
iPhone 11 (Mini) and iPhone 11 Pro (Max)
iPhone 12 (Mini) and iPhone 12 Pro (Max)
iPhone 13 (Mini) and iPhone 13 Pro (Max)
iPhone SE (2022)
iPhone 14 (Plus) and iPhone 14 Pro (Max)
For Apple's iPad and iPad Pro, you will need to have your tablet updated to the latest iPadOS 17 before you can start creating live stickers. At the same time, it is necessary you generate stickers from moving photos to see the animated effect.
iPad Mini 5 (2019) and iPad Mini 6 (2021)
iPad 6 (2018), iPad 9 (2021) iPad 10 (2022)
iPad Air 3 (2019), iPad Air 4 (2020), iPad Air 5 (2022)
iPad Pro 10.5
iPad Pro 11 (2018), iPad Pro 11 (2020), iPad Pro 11 (2021), iPad Pro 11 (2022)
iPad Pro 12.9 (2017), iPad Pro 12.9 (2018, iPad Pro 12.9 (2022), iPad Pro 12.9 (2021), iPad Pro 12.9 (2022)
Do you also use stickers or emojis when chatting on iPhone or iPad? Which sticker bundles have you installed? Tell us your best suggestions.