Despite Apple's Best Efforts, Galaxy S3 Sales Are On The Rise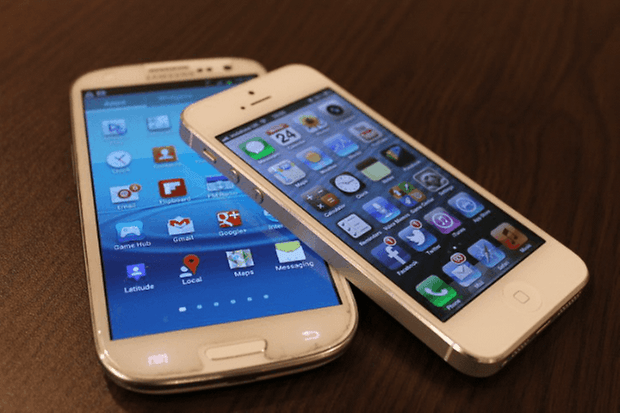 After winning a billion dollars in court against Samsung, and weeks after releasing a new flagship iPhone 5, Apple was probably expecting that Samsung would be having a pretty tough time with its Galaxy S3 flagship, especially after portraying Sammy as a company that simply steals and copies. But if the newest sales numbers are any indication, it seems Apple's strategy may have backfired, as Samsung Galaxy S3 sales are surging despite Apple's efforts to slow it down.
According to a report by Localytics, Galaxy S3 sales grew by 16% during the week of the Apple verdict. But what about the week of the iPhone 5 announcement? Surely Sammy's numbers took a dip? Apparently not, as sales of the S3 were up 15% during the week of the iPhone 5 announcement. Weird right?
Not when you think about it. These numbers indicate quite a few interesting points. For one, it's now clear that consumers obviously do look at the Galaxy S3 as a viable option to the iPhone 5. If they didn't, the S3 would be slowing down sales wise following the iPhone's release. It could also be that Apple going so hard on Samsung and the Galaxy S3 has made people wonder about how great the phone truly is, as Apple doesn't normally go through such efforts to block so many products from one company in particular.
Apple might have thought that after winning in court, that consumers would hopefully say "Samsung just copies and steals. What a bunch of wankers". Instead, it seems to be more of a "damn..why are they going through such efforts to block this particular phone? Maybe I should have a look at it!". While we can never know exactly what the real reason is, one question comes to mind: If a courtroom win and an iPhone 5 can't slow down the Galaxy S3, what can?
What do you guys think? Is this surge due to the iPhone 5 being somewhat of a disappointment? Did Apple make the mistake of giving Samsung a bit too much PR? Or has interest for the iPhone simply reached it's peak?
Let me know what you think in the comments below!
P.S - Here's a chart outlining Galaxy S3 sales growth, courtesy of Android Police: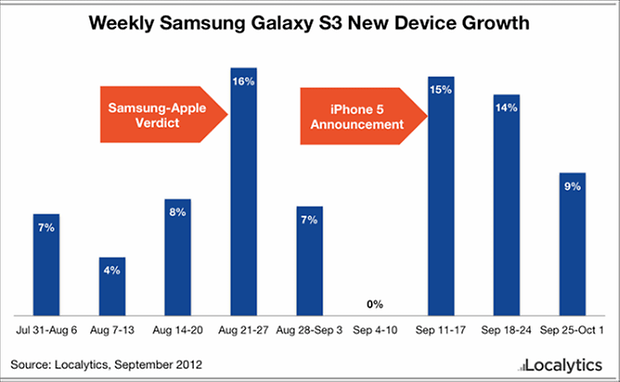 Picture credits: ibtimes.co.uk and Android Police