Inside Samsung: quality of products and quality of life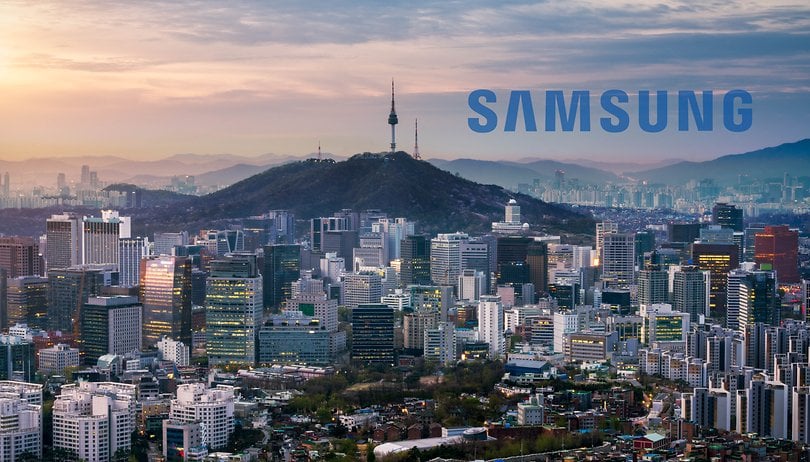 The last part of a series should always be the crowning finale and maybe close with a kind of quintessence. Yet, while writing this last part, I noticed how much of what I am describing happened at the very beginning of my journey. Therefore, this is not the end of my journey, but rather the starting point of my fascination with Samsung and the reason this one article has turned into four. You can read why I am so impressed by my visit and by Samsung as a company below.
Quality is not achieved by chance but through many tests
This is the third time that I was allowed to see a test laboratory of a manufacturer from the inside. They usually don't like to give tours of these laboratories - after all, there is a lot of know-how and experience in the respective tests which, of course, manufacturers don't want to share with everyone. Therefore, filming and photographing in these rooms is strictly prohibited. All pictures you see here are official pictures provided by Samsung.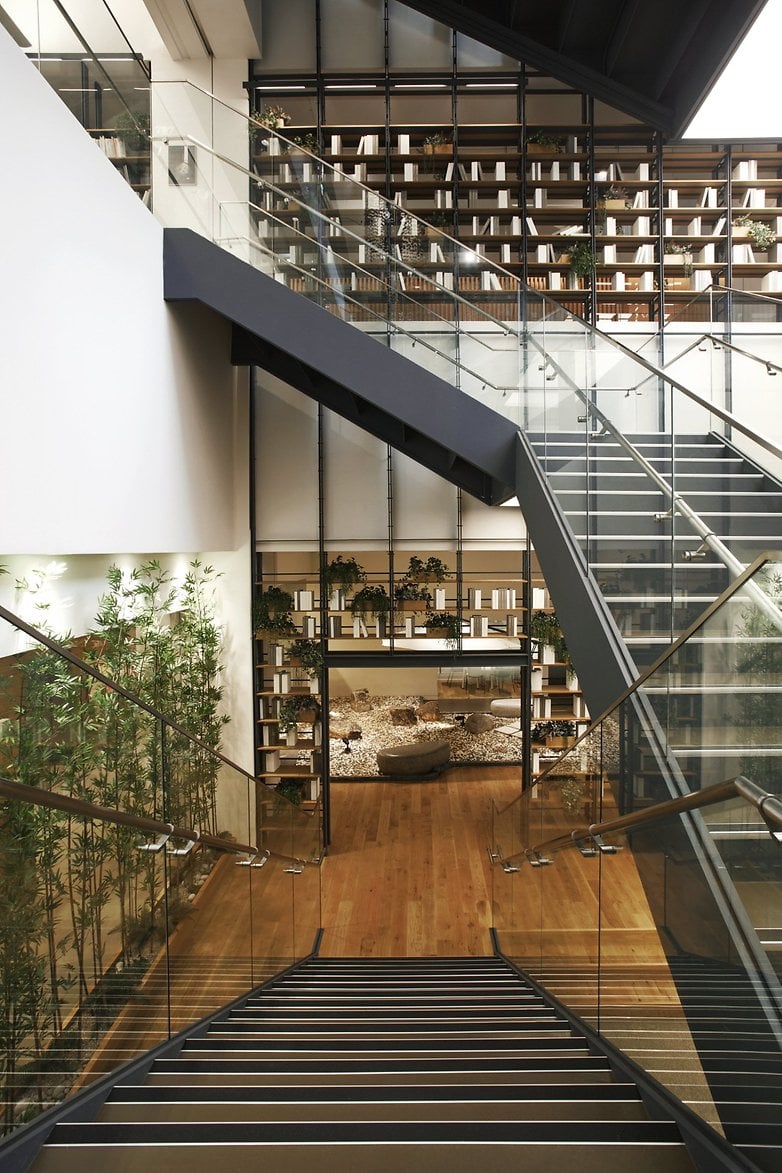 Basically, the laboratories and procedures are all the same: machines are used to replicate the daily use of equipment or products, and at the same time they attempt to simulate certain conditions such as weather, humidity, etc. For example, an apparatus repeatedly pulls the S-pen of the Note 9 out of its opening and changes the angle again and again. This allows Samsung to determine whether the pen or housing can break easily, or, if and when these fatigue symptoms occur.
And this is just one test among many. In a machine that resembles a washing machine, a phone falls through the rotation at regular intervals to the next level - the equivalent to falling down a staircase. There are a number of different scenarios: drops from 1.5 meter height at different angles, opening and closing protective covers, pressing the various keys and so on. Anyone who thinks that a handful of tests are enough is wrong. "Oh, it's already a few thousand tests we've run here," they told me. For example, the behavior of a device at an outside temperature of more than 40, 50 or 60 degrees - in case you forget your device in your car. Or 0, -5, -10 or -20 degrees. And all of this with changing humidity.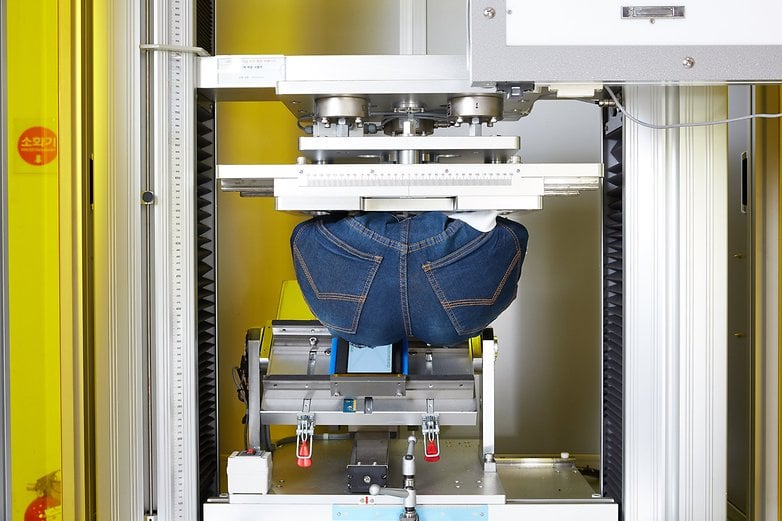 Like I said, I've seen several test labs. However, what Samsung showed us here goes beyond anything we have seen so far. It was also the first moment of my journey when I had this 'wow' feeling. After more than ten years in the industry, it's not common to see something brand new or to be truly impressed. I wonder how the Note-7 disaster could have happened after so many tests, but the battery labs weren't on our schedule.
And I wanted to save the wow factor for the last part of the write-up.
Something you never really notice: ringtones and other sounds
Something else I haven't seen during my ten years at AndroidPIT or in tech journalism: a sound laboratory for creating the sounds of tech devices.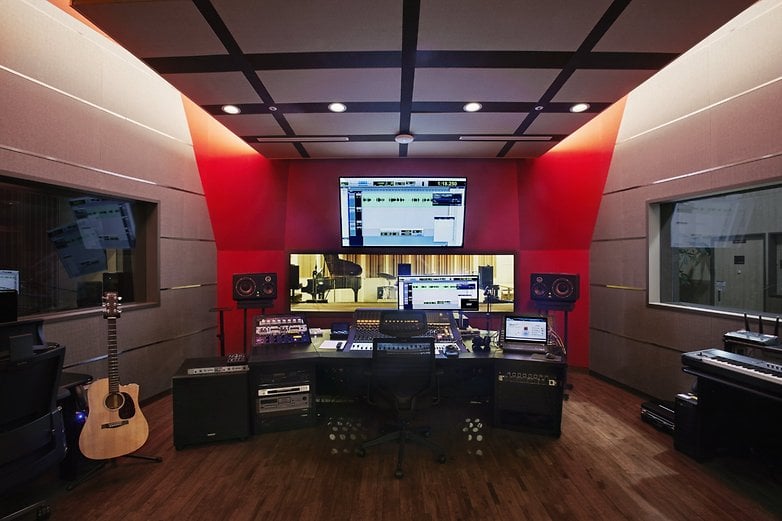 We use our equipment so frivolously and hardly notice the small noises. They help us to understand our devices intuitively. Key noises tell us that a click on our display was successful. The sound that a connection is made is also very easy to interpret. Yet, who would have thought how much work goes into developing these little sounds?
"Our product marketing department tells us which target group we want to reach. Then we research what they like. What kind of music they listen to and what sounds they enjoy. We try to do this with every product." It's the head of the sound department who answered my question when I asked if they have complete creative freedom. "But basically we're relatively free," he told us.
The head of the sound department was perhaps in his late 20s or early 30s and looked trendy in a long coat, thick-rimmed glasses and cape. He is the head of several studios of different sizes. "Again and again we have famous musicians as guests, with whom we reinvent our signature sound annually". That signature sound is called "Over the Horizon" and can be always be found among Samsung's ringtones. This year the guest musician is an Icelander who, in my opinion, interprets the piece wonderfully.
Samsung does a lot for its employees, quite a lot actually
The Mobile Sound Lab tour was one of my highlights. Not only because I haven't seen such work at another manufacturer before, but because you could feel how much fun the people working there were having.
That's not the only reason why many people at Samsung are likely to enjoy working for the company. A lot has happened at all Samsung locations. Ten years ago I was told that it was a privilege to work for Samsung in South Korea. This privilege alone and the prospect of an above-average salary drove the people. These times are over - like all companies worldwide, Samsung has tough competition for the best employees. It should come as no surprise then that here too, people are providing healthy food and looking after the well-being of their employees - very much like Silicon Valley.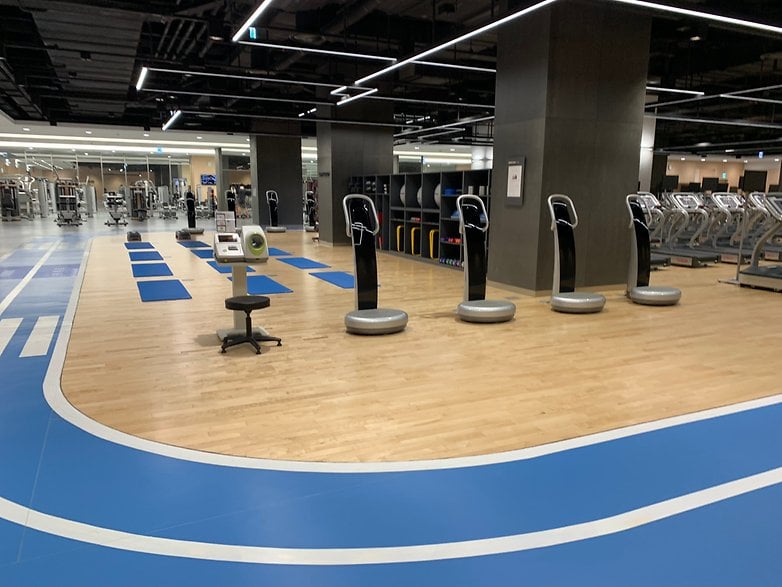 Without having done the same thing as Google, Apple or Facebook before them, I think Samsung offers much more than flashy offices and tasty food. On each campus, Samsung has set up its own clinic where you and your family can be treated. Samsung is also represented in the field of medical technology and therefore all devices are up to date. There is a dentist who can treat you and your family free of charge. All medicine is paid for by the company - naturally also for your whole family. At the R&D Campus, where mainly young people work, there is a huge kindergarten for the employees' 200 children. There is a large indoor climbing facility and there are fitness studios at all locations that leave nothing to be desired. The latter cost money, but for 20 US dollars a month they are much cheaper than ones outside the office.
Anyone who thinks that Samsung is doing all this to keep people on campus and thus encourage them to do more work is mistaken. With DJ Koh, the new boss of Samsung Electronics, there was also a new understanding of working hours. Nowadays they want to encourage people to achieve a good work-life balance. Samsung wants healthy and happy employees.
My conclusion: I am really impressed!
This subheading took some effort to write in the beginning. Where's my distance? Am I still being objective? Yeah, I guess so. After all, I begun my journey with completely different expectations and flew back inspired, with new ideas in my head and feeling impressed. So why shouldn't I write it as it is? There still are plenty of things that bother me about Samsung. For example, hardly any Apple product or feature remains uncopied. Or Bixby - in my opinion, pure garbage. Once upon a time there also was bada - do you even remember it? It was terrible.
Yet, in my opinion, Samsung has chosen the right path - a path that not only makes the company more approachable and human, but one that also makes room for a lot of innovation.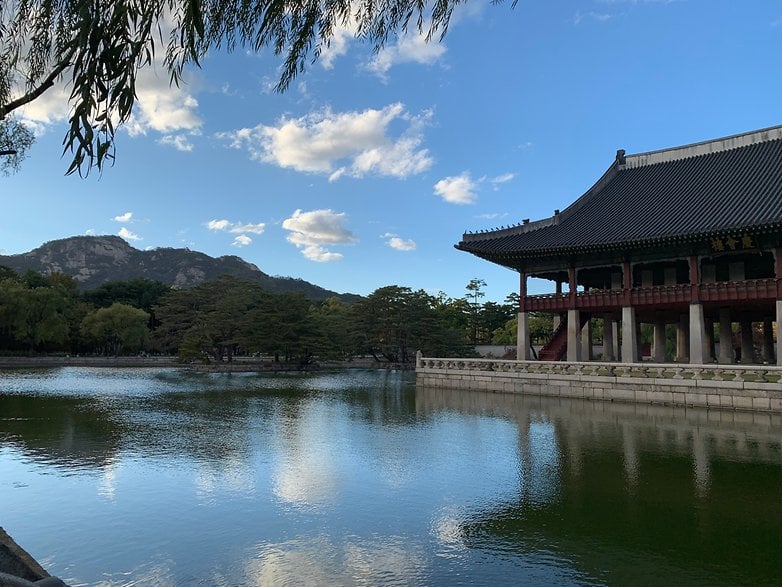 What about South Korea? That's where I want to be soon. It is a country that has grabbed my attention and I want to explore it further. Outside of official tours and work, we got to enjoy the country and people - this palace for example, or the Lotte Tower, the fifth largest building in the world.
I'm impressed. I'm definitely impressed.