HTC One M8 vs. Galaxy S5 vs Xperia Z2: flagship unite!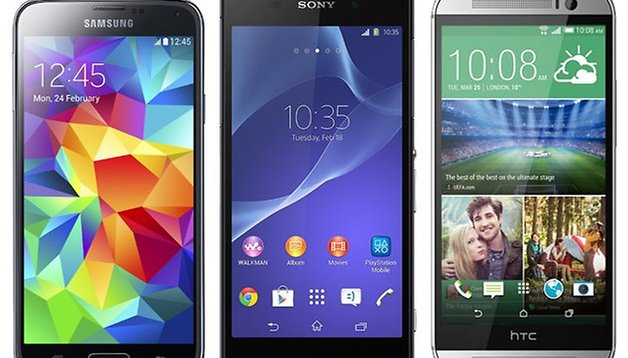 We've compared a ton of devices over the years and we're not letting up anytime soon. All of the devices that we're going to compare today showed up on our recent list of the top Android smartphones currently available and some might argue that either of these three could be at the top of the list. How does the HTC One (M8), Samsung Galaxy S5 and Sony Xperia Z2 hold up against each other?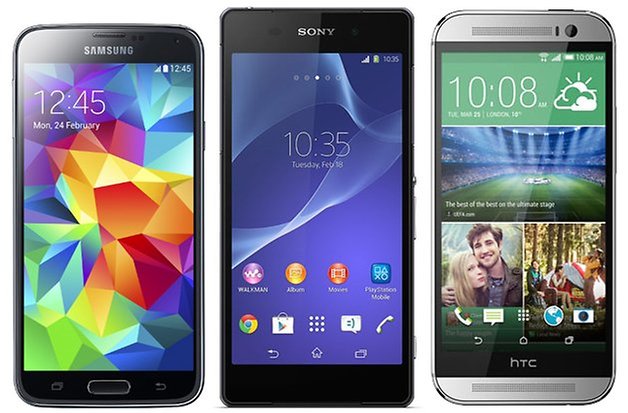 Design
These three smartphones have a couple of things in common. For one, they're all flagship models for their respective manufacturers. As well, they've all kept the same design philosophy of the device that preceded them: the Xperia Z2 keeps the distinctive glass body, the Galaxy S5 has the typical polycarbonate from Samsung, and the HTC One (M8) has the aluminum unibody. It all comes down to personal choice when it comes to material choice, as some users prefer the feel of aluminum, while others enjoy the resistance and durability of polycarbonate materials.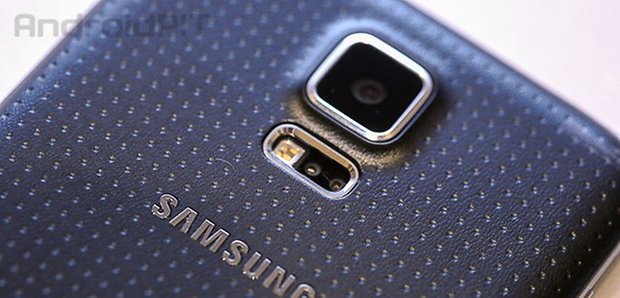 The great advantage that the Samsung Galaxy S5 has over its competitors is that the back cover is removable and the battery replaceable. Meanwhile, both the Xperia Z2 and One (M8) are highly acclaimed for their aesthetic design appeal.
Display
In this section, all of the devices have at least a 5-inch of larger screen with a resolution of Full HD (1920 x 1080 pixels). The HTC One (M8) does have the smallest display out of all three and as such, has the highest pixel density. However, when it comes down to it, the difference isn't really noticeable.
One thing that does make a difference between all of them is the display technology used within. Samsung continues the trend of using Super AMOLED while Sony and HTC have opted for LCD displays. We recommend you check out our comparison for more information on what the advantages and disadvantages of each type is.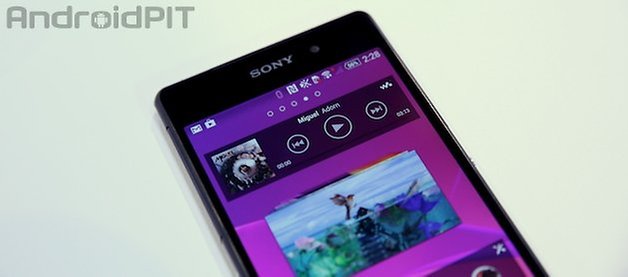 Camera
One of the most important features of the latest generation of smartphones lies in the camera. Moreover, many users will base their choice on this aspect. Therefore, it is not surprising that these three devices each hold something special when it comes to the cameras.
On the Galaxy S5, the camera application has been revamped, the interface has been sped up, and a new 16-megapixel sensor has been built within. Combined with a ton of photo modes, including real time HDR, makes for an awesome camera packed into the S5. Check out our in depth review of the Samsung Galaxy S5 camera for more information.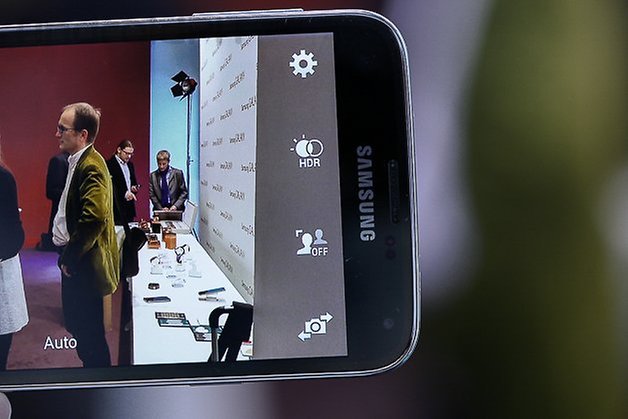 HTC incorporated a double sensor into the One (M8) that offers impressive results when it comes to photo taking. The purpose of the second sensor is to capture information on depth of field and allowing for a quicker change of the focus points. Furthermore, HTC has thrown in their Ultrapixel technology that allows for much better results in lowlight situations. It is important to note that the front camera also packs 5 megapixels into its sensor and offers a wide angle for those selfie shots. Check out our HTC One (M8) camera test article for more information.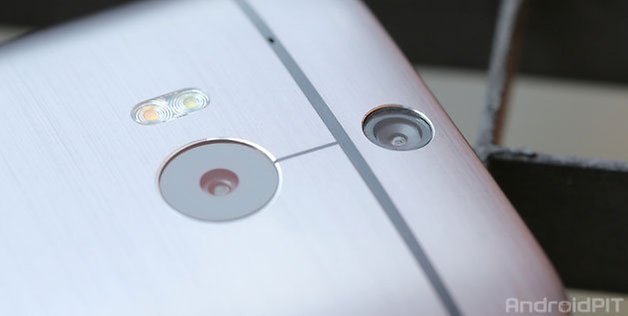 Finally, we take a look at the Sony Xperia Z2. The Z2 has a 20.7-megapixel built within and has one of the best sensors available on the smartphone market. Combined with the fact that it can capture video in 4K, this makes the Z2 hard to beat in the photo and video recording department.
Battery
Sony gets a few extra points in the battery department by offering the larger battery out of the three devices. Weighing in at 3200 mAh, the Sony Xperia Z2 is the heavy hitter compared to the 2800 mAh battery of the Galaxy S5 and the 2600 mAh battery of the One (M8). Keep in mind that they all offer about the same display size and resolution, so all things equal on paper, Sony should offer the longest life.
However, advances in power saving software and technology may make the difference and both HTC and Samsung devices come preloaded with these options.
System
All of the devices come preloaded with Android 4.4.2 and the difference between all of them lies in the user interface built over top of Android. Samsung has changed Touchwiz just a bit for the S5 and has incorporated some new health related (S Health and the heart rate sensor) and security (fingerprint sensor) functions.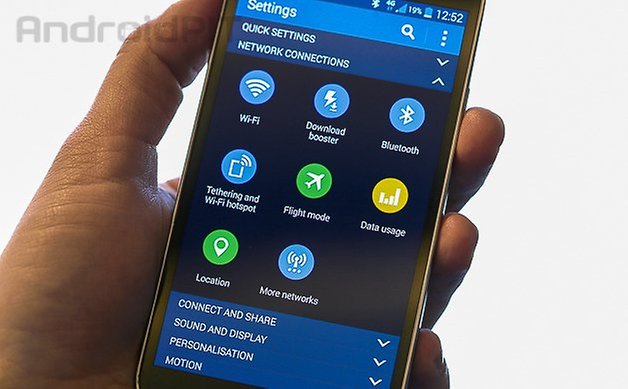 Neither HTC nor Sony jumped on the fingerprint scanner bandwagon and haven't included any spectacular features or functions. However, HTC and Sony both provide stereo speakers that give some good sound output of the devices when not plugged into headphones.
Technical Specifications
| | Samsung Galaxy S5 | Sony Xperia Z2 | HTC One (M8) |
| --- | --- | --- | --- |
| System | Android 4.4.2 TouchWiz | Android 4.4.2, Xperia UI | Android 4.4.2, Sense 6 |
| Screen | 5.1 inches, Super AMOLED, 1920 x 1080 pixels, 432 ppi | 5.2 inch LCD TRILUMINOS, 1920 x 1080 pixels, 423 ppi | 5 inches, 3 LCD, 1920 x 1080 pixels, 441 ppi |
| Processor | Snapdragon 801, Quad-Core, 2.5 GHz | Snapdragon 801, Quad-Core, 2.3 GHz | Snapdragon 801, Quad-Core, 2.3 GHz |
| RAM | 2 GB | 3 GB | 2 GB |
| Internal Memory | 16/32 GB + microSD | 16 GB + microSD | 16/32 GB + microSD |
| Battery | 2800 mAh, removable | 3200 mAh | 2600 mAh |
| Camera | 16 MP / 2.0 MP | 20.7 MP, Video 4K / 2.2 MP | UltraPixel, dual camera / 5 MP |
| Connectivity | 4G / LTE Cat 4, HSPA +, Bluetooth 4.0 LE, IrDA, NFC, USB 3.0 | UMTS HSPA +, 4G / LTE, Bluetooth 4.0, NFC, WiFi, USB 2.0 | 4G / LTE Cat 3, HSPA +, Bluetooth 4.0, IrDA, NFC, USB 2.0 |
| Dimensions | 142 x 72.5 x 8.1 mm | 146.8 x 73.3 x 8.2 mm | 146.4 x 70.6 x 9.35 mm |
| Weight | 145 g | 163 g | 160 g |
| Extras | Fingerprint sensor, HDR in real time, IP67 certificate | High quality headphones MDR-NC31EM, 4K video, certified IP55 and IP58 (water) and IP55 (dust) | Front camera of 5 MP with wide angle and BIS, Xtreme Power Save Mode (5% of consumption for 15 hours), gesture control on standby |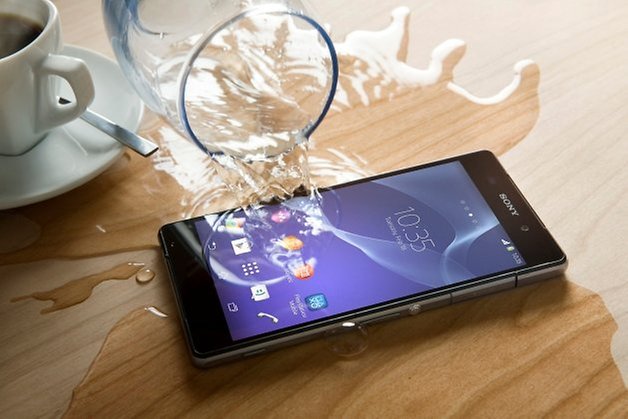 Conclusion
The differences between all the devices while apparent, make each a unique product for each manufacturer. However, when taking a look at the devices that each of these three replaced, it is easy to see that HTC, Sony, and Samsung all didn't want to stray too far from the tree. As such, the majority of the changes are found within the devices, relying on differences in camera and battery technology.
Out of the three, which would you choose? The Xperia Z2 for its amazing camera? The Galaxy S5 for its fingerprint scanner and software? Or the HTC One (M8) for its sleek design?