Feb 21, 2021, 5:02:13 PM via Website
Feb 21, 2021 5:02:13 PM via Website
My new app is available: a strategy game specifically for tablets. It works optimal with a stylus.
Help the phone company to connect their customers via the perfect network. You have only a limited set of supplies. Different territory requires different types of equipment. 225 levels wait for your solution.
You can download the game from Google Play: The Phone Company
Or directly from my web-site: The Phone Company
Here is a screen-shot.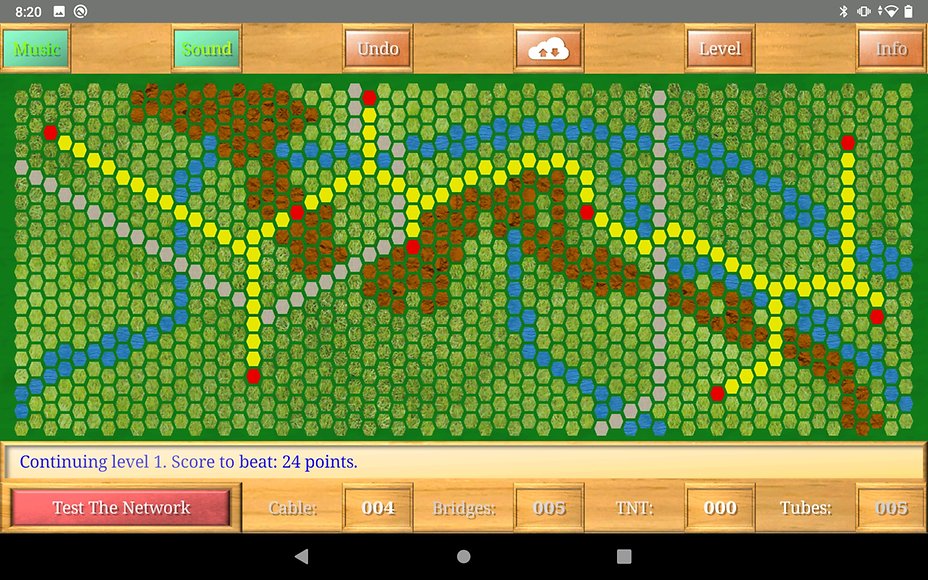 All feedback is appreciated!