Feb 20, 2019, 3:39:27 AM via Website
Feb 20, 2019 3:39:27 AM via Website
Hello, it's me again. The past 3 months I've been making an app to change your voice with different voice effects. With this app, you can listen to an alien saying something funny in radio (or at least I hope so).
Voice changer app is an application that can change your voice with many different sound effects, becoming a robot voice app , a chipmunk voice changer , or even an alien voice changer and so on.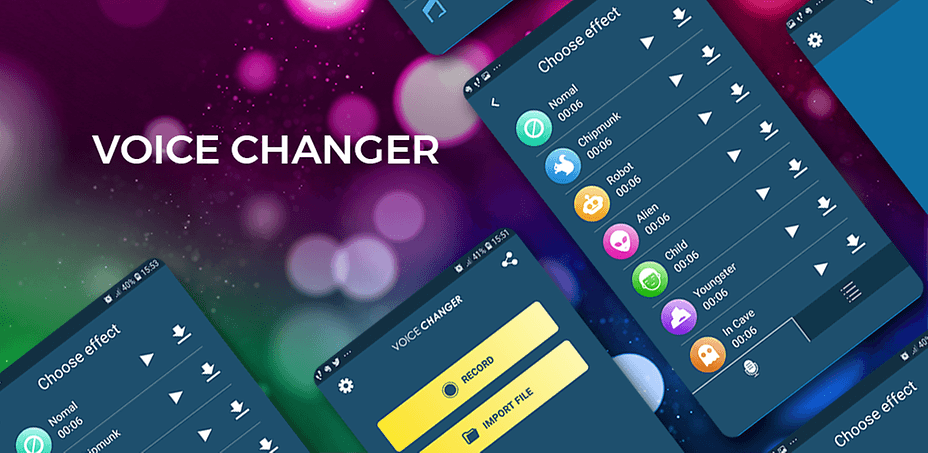 👍 Voice changer is an unique voice-changing application, we filtered from the popular sound effects nowadays, we provide users the most unique effects:
🐿 Chipmunk voice changer
🤖 robot voice app
👶 Baby voice changer
👽 Alien voice changer
🎶 Cave effect
And so many other voice effects available and will be updated in the future
You can use this voice changer app to entertain after working, as well as prank your friends with sound effects in the app, you can not stop laughing when you see your FA friends' face hearing alien voice saying something funny.
✌️ Also with this application you can save your special recordings and listen any time, cool right?
Believe me, this is a great app for Android! We launch this voice changer app with a various and intelligent set of effects to voice modifier
This is a prank application, which simulates voice by changing the audio frequencies from your voice. You can use this application for entertainment after work, as well as to prank your friends. With the sound effects in the application, you can have your precious moment the way you want, prank your friends after a hard working day.
I'm sure with you this is not the ordinary audio application that can only record!
And with this interesting app, you'll be able to transform your voice, change your voice into funny voices in different ways.
This is just a beta version, so it is a pleasure for me to have your opinions about my app. If convenient, please rate it 5 stars, this app's rank is quite really low

(
Please click on this link below:
https://play.google.com/store/apps/details?id=com.vtool.voicechanger.girlvoicechanger
— modified on Feb 20, 2019, 4:01:28 AM