Mar 27, 2018, 4:03:24 AM via Website
Mar 27, 2018 4:03:24 AM via Website
Hi!
I would like to introduce you Cawice app (available on Play Store) who turns an old phone into a powerful wireless home security camera for Free !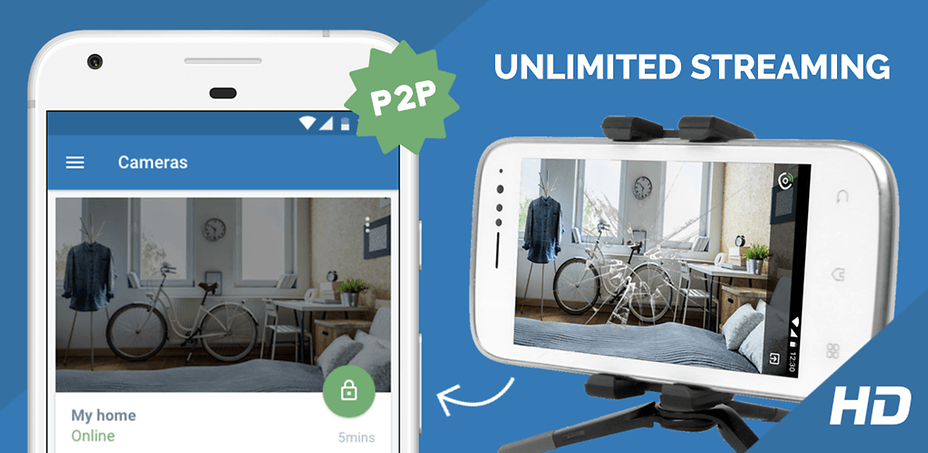 🔥 Cawice application is the simplest solution get a CCTV system without spending a dime !
♻️ Reuse your old phone as a wireless security camera or baby monitor. No technical setup, no installation fees. Save time and money !
🤳 Once downloaded, you will be able to remotely monitor your home, baby's room, pet, shop, office or any other places requiring special attention from anywhere through the application on your phone.
HOW DOES IT WORKS ?
📲 Download Cawice on the Old Phone you want to use as security camera.
📱 Download Cawice on your Daily Phone to watch in live your security camera.
PAIRING AND POWERING
📱📲 Log In with the same Gmail account on both phones.
🔌 Plugin your camera to a power source.
FEATURES
🎥 HD Video Quality
📺 Full Screen Mode
📸 Photo and Video Capture
🗣 Two-Way Talking
🏃 Motion and Sound Detection
🎯 Customized Detection Area
📼 Automatique Recording
🛎 Alerts Notifications
🚨 Siren Alarm
🔦 Flashlight and Night Filter
👥 Sharing Options
🔋 Saving battery mode (black screen)
PRIVACY AND SECURITY
🔒 Cawice is using Peer-to-Peer (P2P) connection and SSL encryption of your data to ensure the security and privacy of the video stream between your security camera and your phone.
ACCESSORIES
✨ Easily upgrade your new security camera with a tripod or wide angle lens for smartphone.
Waiting for your feedbacks...

— modified on Mar 27, 2018, 4:07:31 AM