Jan 11, 2018, 2:04:23 AM via Website
Jan 11, 2018 2:04:23 AM via Website
Hello.
I'm having trouble while using WhatsAppKeyDBExtract.
It all works correctly until it tries to install a legacy version of WhatsApp at which point a pop-up asking for permission appears in my phone, when I accept, the .bat file gives me an error saying "Failure [INSTALL_FAILED_VERSION_DOWNGRADE]".
After that it asks me to unlock my phone and confirm the full backup operation, however nothing pops up, not letting me confirm it.
I have a Xiaomi Redmi Note 4 running Android 7.0.
Thanks.
Images of the .bat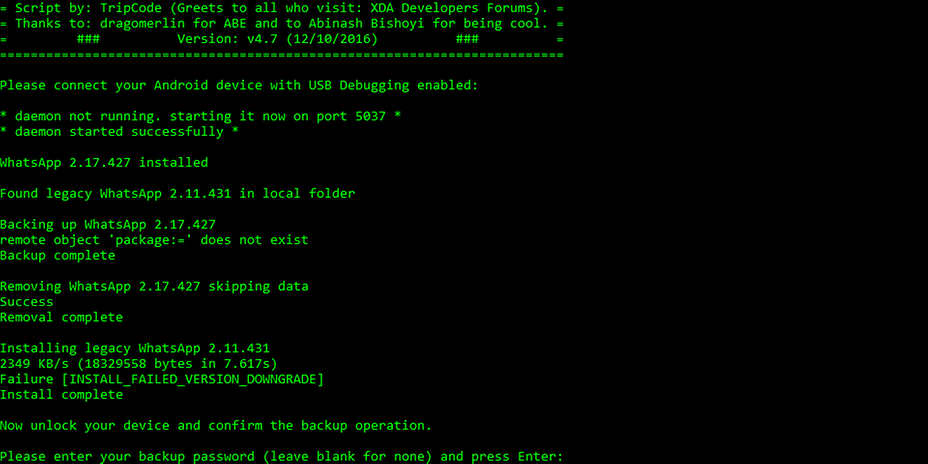 — modified on Jan 11, 2018, 2:12:07 AM