Apr 7, 2017, 6:41:32 PM via Website
Apr 7, 2017 6:41:32 PM via Website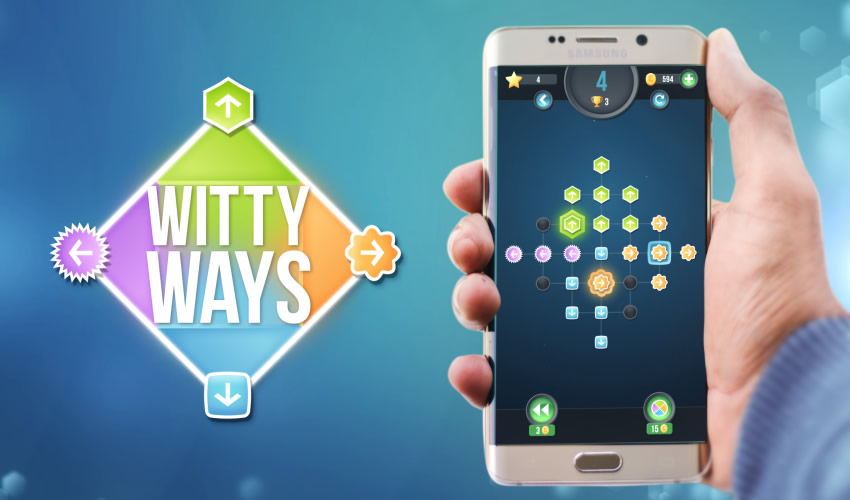 Hi everyone!
My name is Daniel, I am an indie developer from Cologne, Germany, and I would like to tell you about my new game Witty Ways, which is now available on Google Play!
Witty Ways is a competitive puzzler for Android devices that combines the rubiks-cube-like challenge of moving colored elements into the right positions with the shape-popping fun of a casual matching game.
Since I can't post the link as a new member, please search for "Witty Ways" or "wittyways" in the Google Play Store to download it.
The game offers you 200 addictive puzzles and a nearly infinite number of ways to solve them. Sounds easy? Well, it becomes surprisingly tricky really soon. There's a wide variety of level layouts and additional obstacles introduced over time will truly test your wits.
Players can compare the number of turns it took them to solve a set of puzzles with the results of other players all over the world. Are you the smartest player around? Play the game and find out!
I really think that Witty Ways will keep you engaged, whether you're a puzzle novice or a true logic ninja!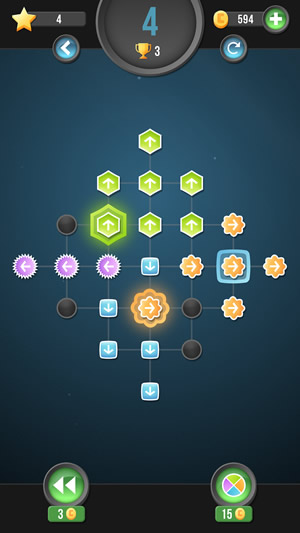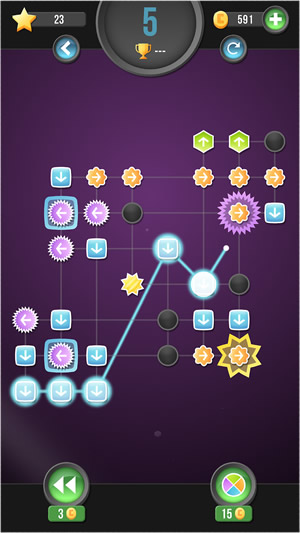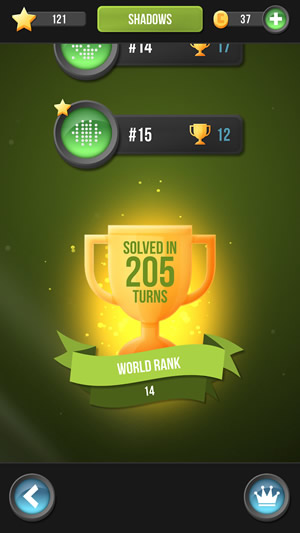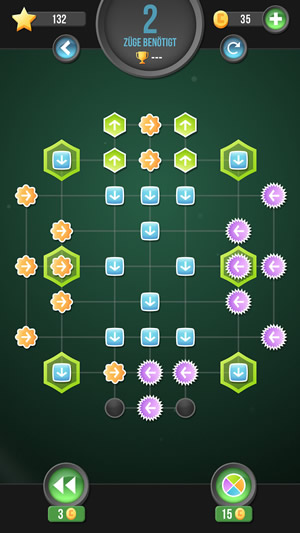 This is my first game, so any support or feedback is very appreciated!
Celebrating the release, I'll give away 25 Google Coupon Codes, which can be used to get the "5000 coins" in-app product for free - this earns you more coins than you will ever need, so please take only one Coupon Code per person. The codes can be redeemed in the Google Play Store or directly in Witty Ways.
Please comment when claiming a code so that everyone knows which codes are still ready to be redeemed and which ones are not.
Code 01: ZRF3AJJ4ZUJLT01V6258TQH
Code 02: NNESN7HS8FSW9PHLWZAVDM6
Code 03: HLFP87AB1Q1HUAT0YHRNM59
Code 04: 817CKFTSKG4AN4ZBQFSJATU
Code 05: 6WQMTFGNQV9VPQZVZP9QFJ1
Code 06: 2MHZANYXWAQVFMKTRAR79VP
Code 07: 9YV9A92ERUJL4PBFFEKQUNC
Code 08: 81WAJ0H8UPJZHJS59TMHWM3
Code 09: 5NLF84GDEKYX8TZ0RHK1PAA
Code 10: 18UVHRNZJJZUUPJ08JXDAHB
Code 11: 1TALL31Y6FYVJSSUQE7RDZW
Code 12: MMEV5D0513ECL5VZ5YCUV6A
Code 13: 8G4G27JV6BC51KQMDRZSVUW
Code 14: 8NHVPQY5TL9HWD18WJW54FR
Code 15: 2DM531CYUSGH2B3BHTS2A1R
Code 16: K8EX5ZJKJN703BFUT25QF0C
Code 17: YZUV726CGSW5YRNGX7X5HD7
Code 18: KQ7USHZ26UTM3BCSTXABUC2
Code 19: 7GAZ9PM0WC2M8SM8F41FGEE
Code 20: E85FZLGMGDEAMJ3Q9G0LF58
Code 21: KZR3CY0H1YHAHF7JEMK2DGH
Code 22: AYCX91GAA6PFBDN5T0DSY38
Code 23: LK7WXNCC30HJPWJ6JU7SVPK
Code 24: 9YUH0GZZ6KB86YVQC1115ZE
Code 25: HVLZ7C8VZ0M48BPZ2CLN8XU
Thank you for reading, I hope you will have fun playing Witty Ways!
Cheers,
Daniel
— modified on Apr 8, 2017, 6:30:53 PM