Oct 4, 2016, 10:59:43 AM via Website
Oct 4, 2016 10:59:43 AM via Website
hey guys!
I remember when i got into android development, i wanted to have a wallpaper app of my own. I searched for it like mad but nothing happened. So i decided to learn and develop it by myself. After a hard work of long time i managed to create a wallpaper app of my own. This app will use picasa( google photos) for creating albums or categories and storing wallpapers.
My app: if you want try it then goto playstore and just type: Wallsground HD
Wallsground HD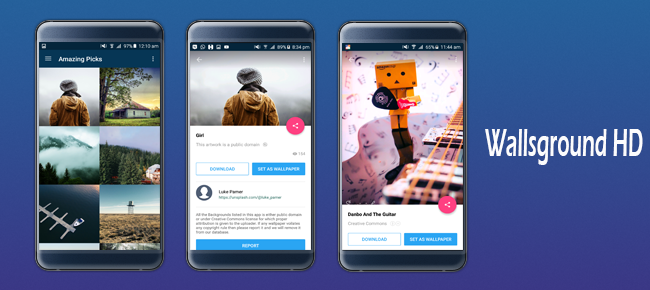 Some of the features of my app:
Very beautiful and minimal design.
Easy categories display on drawer for faster access.
Easy download and set as wallpaper options.
Easy one tap sharing of wallpapers over any platform.
Firebase push notification and admob ads integrated.
Very elegant way to showcase single wallpapers.
Single tap to view wallpapers in full screen.
No investment in hosting of wallpapers.
Just need a google and picasa user account to store wallpapers and
their details.
Now, i thought i should help you guys to make your own wallpaper apps.
I am giving my app's source codes in a very cheap and low price than any other wallpaper template in account of the hard work i have put in it.
I'll guide you how to edit my source code to make it yours and make your own app.
So, don't wait! Make your own app today and make money out of it by advertising.
Contact me at facebook: "www.facebook.com/nikku.rikku"
Visit app's Facebook Page:
"www.facebook.com/wallsgroundhd/"
— modified on Oct 4, 2016, 11:01:03 AM