Sep 22, 2016, 12:56:02 PM via Website
Sep 22, 2016 12:56:02 PM via Website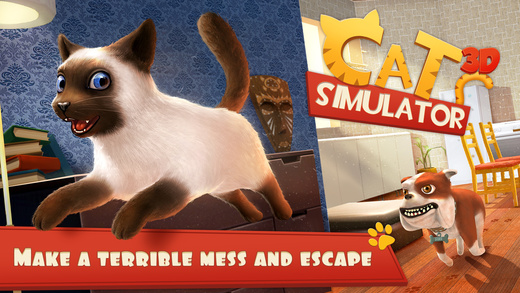 Version 7.0
Amazon Appstore ID: B01DI6V9BG
9 CATS, 9 LIVES, over 9 MILLION TONS of FUN. Smash, destroy, spoil, disturb, run, catch... Do everything an average naughty cat do and UNLOCK NEW INTERACTIONS.
Dare to deal with HER... Whom? Well, it needs to be discovered!
• Special cat missions
Scratch & pee, hunt the mice, disturb old Duke...
UNLOCK NEW interactions with EACH level!
• Crazy Cat-Dog chases
What about fighting with Duke? Run off if you can.
Mind the TIME LIMIT to successfully complete the mission!
• 3D indoor locations
The whole house is under your control.
Time to HAVE SOME FUN!
YOU GET:
• 9 cats of various breeds
• 5 cat interactions
• 20 incredible levels