Sep 8, 2016, 9:21:58 AM via Website
Sep 8, 2016 9:21:58 AM via Website
Hi all,
If you have forgetful friends around you, I am recommending you guys to try out our recently developed app, which meant for you to remind forgetful friends.
You guys are invited to try out our Beta version to test out with our app, and feedback are most welcomed!
About Oii
Oii is a reminder app specially crafted to help you remind your forgetful friends.
With Oii, you can easily tell us your reminder, and forget about them. We will do the rest by making sure your friends get the reminder message when time comes.
Key Features
• Easily create a time based reminder for your friends.
• Received instant notification when your friend has been reminded.
• You can choose to auto accept reminder or accept it manually.
• Intuitive timeline for you to view all your reminder in one place.
• Received notification when your friend accepted/rejected your reminder.
♥ Notice for Xiaomi Phone User ♥
For Xiaomi phone owner, in order for Oii to send you reminder, we will need you to turn on the Auto Start option. Do to so, please kindly go to your phone, open Security > Permissions > Autostart, find Oii and enable autostart and you are good to go.

Download Oii via PlayStore: Oii - Never Forget
Check out our Facebook Page: Oii Facebook
Screenshots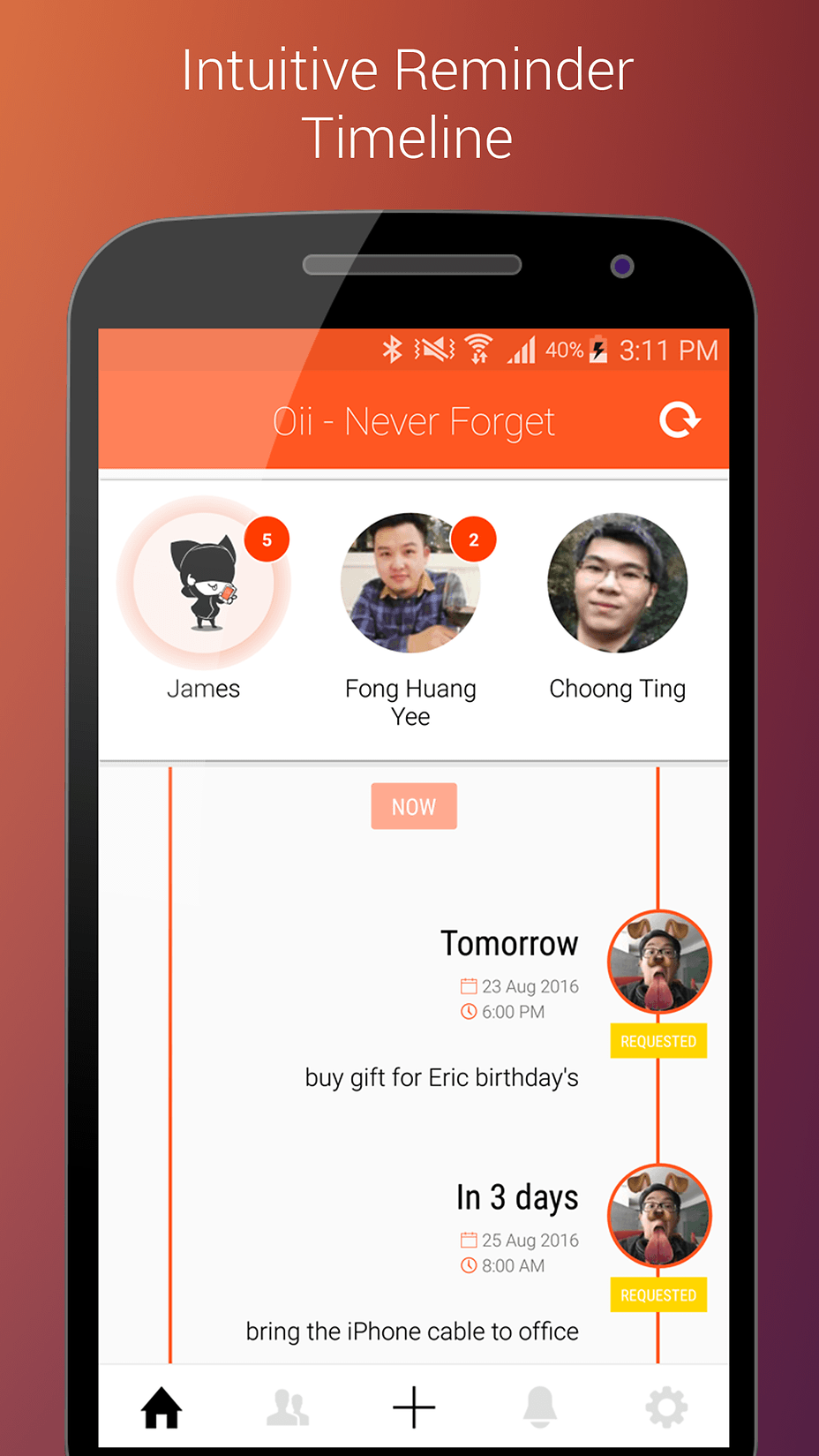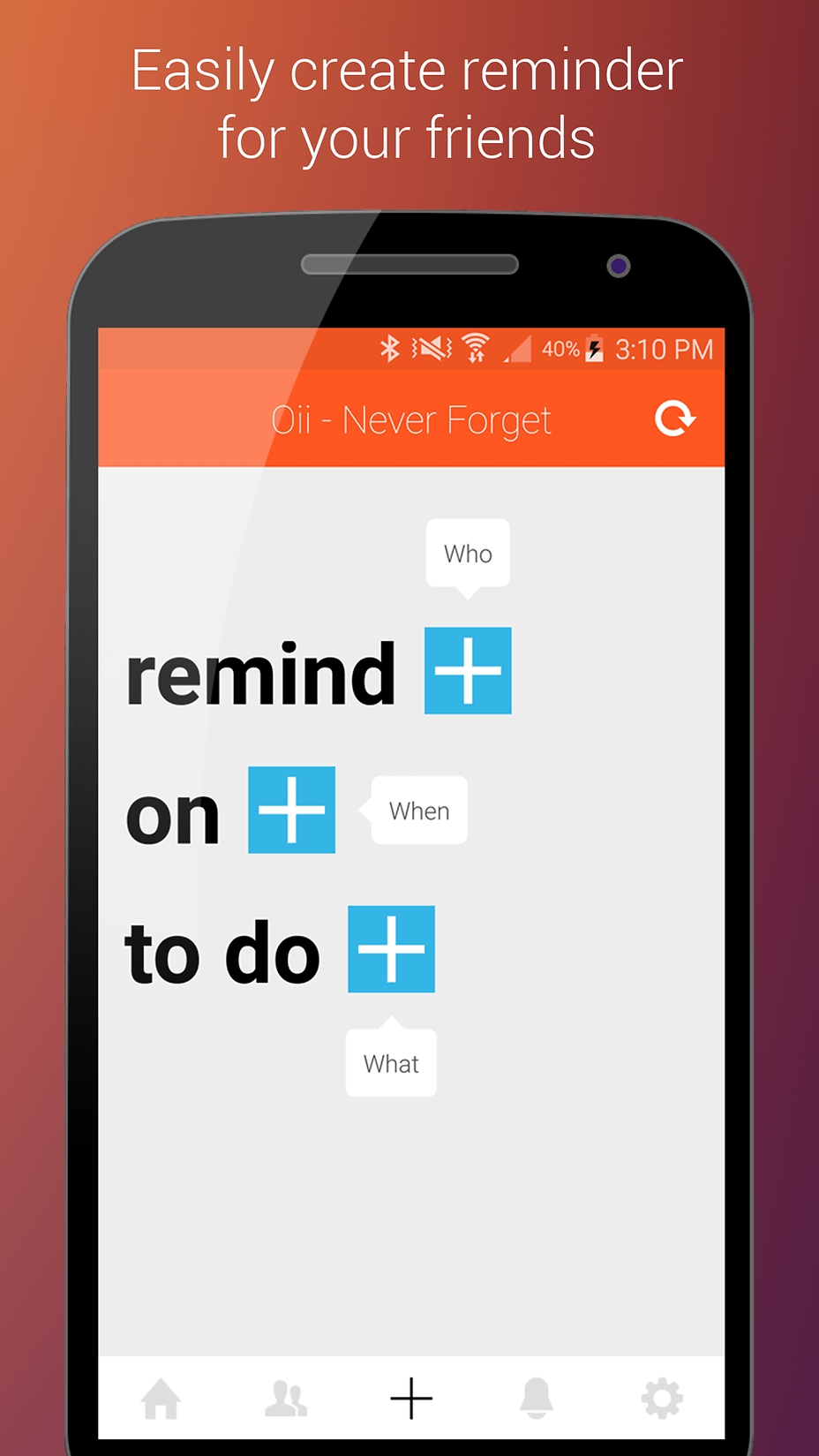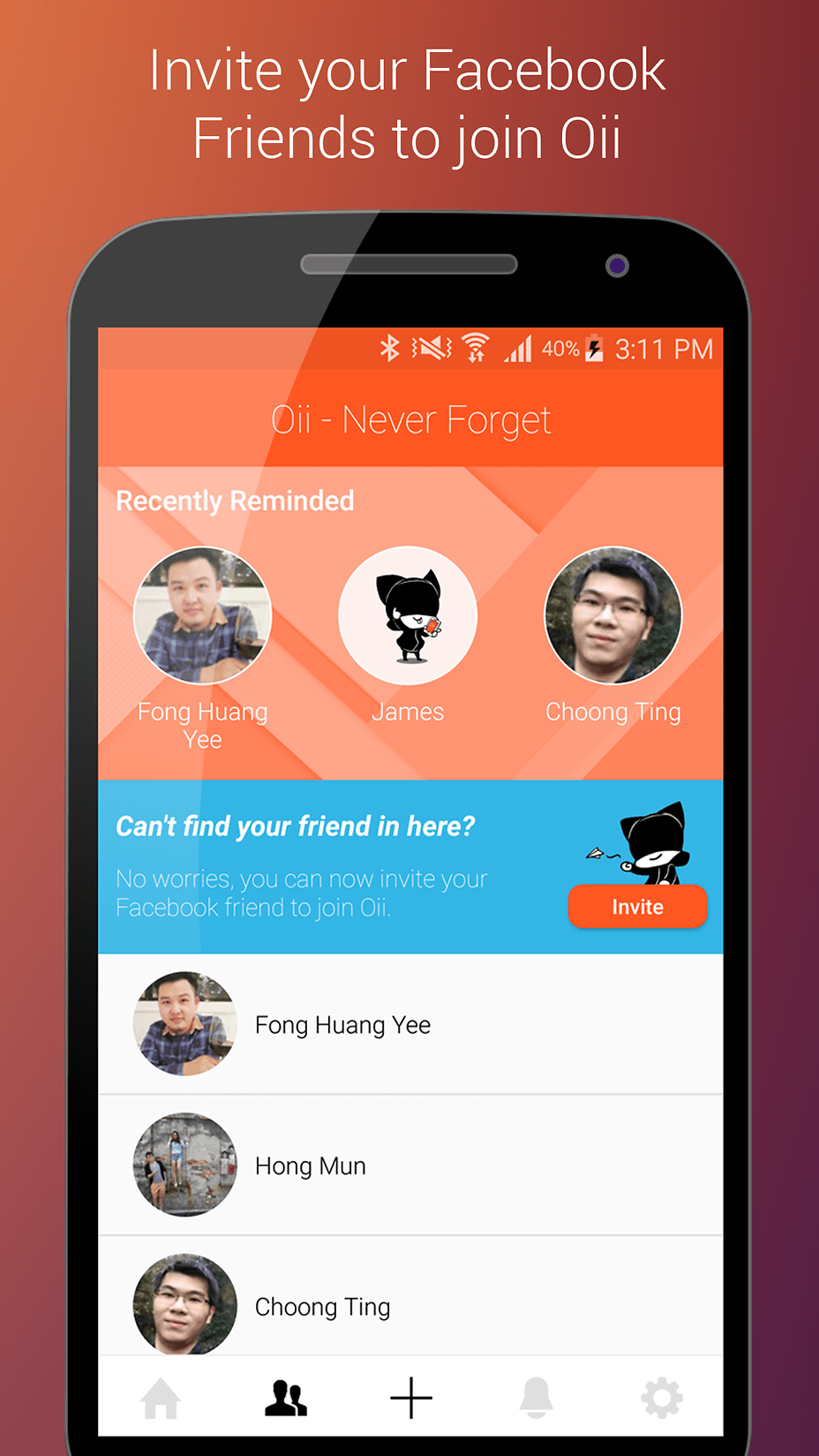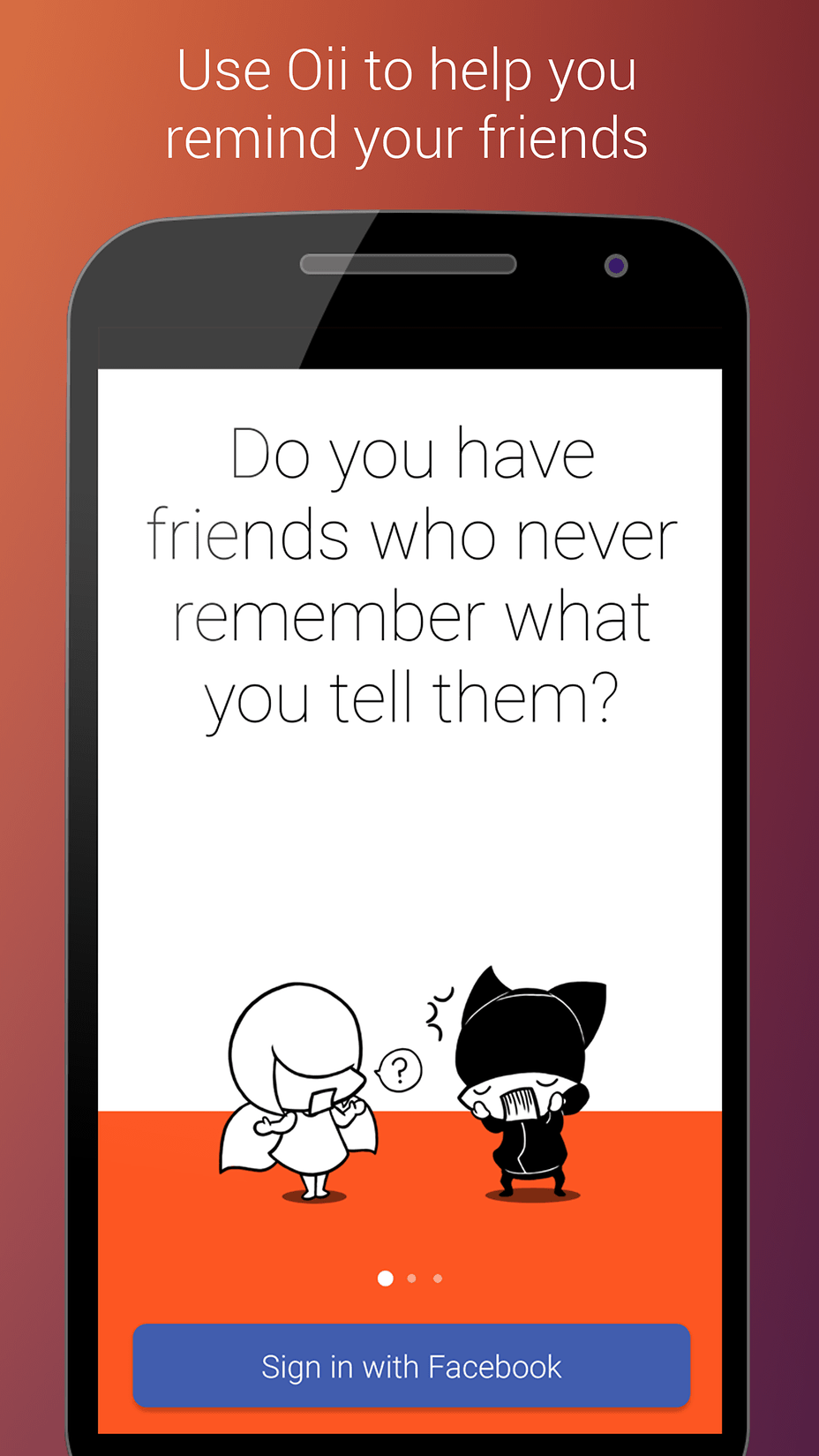 — modified on Sep 8, 2016, 10:46:45 AM