Apr 23, 2016, 3:27:45 PM via Website
Apr 23, 2016 3:27:45 PM via Website
[name] City Run Magic Tunnel 3D
[url] [https://play.google.com/store/apps/details?id=com.cre8.cityrun.magictunnel]1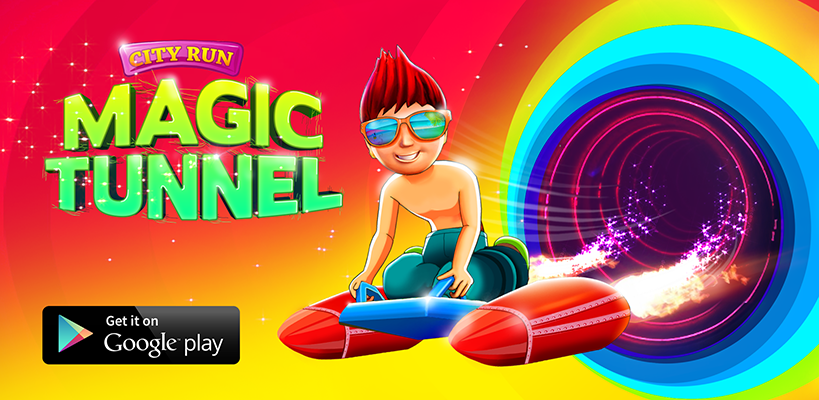 https://play.google.com/store/apps/details?id=com.cre8.cityrun.magictunnel
*City Run Magic Tunnel is a free 3D endless run game under magic tunnel with rescue mission .* You will play magic runner, take endless running mission , run and surf to the dark tunnel end ! Your mission is to run faster and run faster ! Shoot and run 2016 surfers love best!
City Run Magic Tunnel surfer missions of adventure :
Run fast to save the lost baby from the mysterious tunnel. Run through vivid 3d underground tunnel systems with obstacles like magic tunnel , gold banks, under river , blue water , city wall . It is not safe under mysterious tunnel , but you are the hero runner, run faster and save the baby. Run faster and use boosters on the road and speed up with rocket .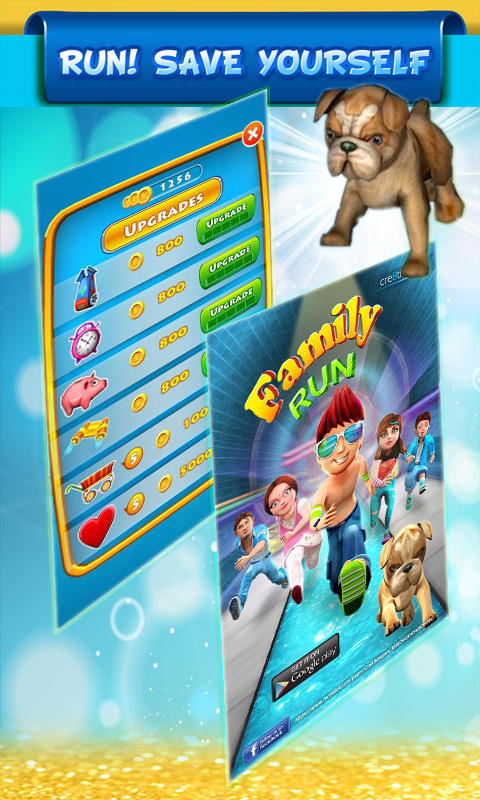 How to play City Run Magic Tunnel endless run game?
- Free 3D endless run game , totally free and a lot of fun running .
- Swipe up to jump and dodge from wall, hot tunnels .
- Swipe down to squat , avoid being knocked down by obstacles
- Swipe left or right to change run lane , collect coins and move forward
You will fall and fail when you are knocked down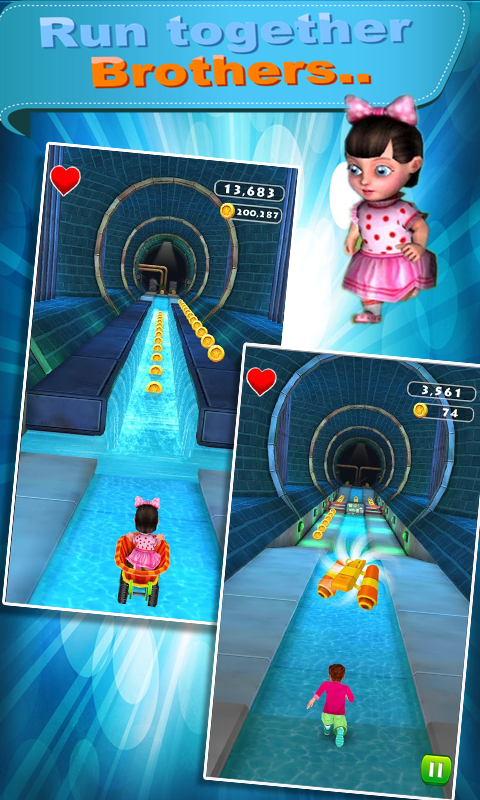 https://play.google.com/store/apps/details?id=com.cre8.cityrun.magictunnel
*Remember to pick up the road run boosters ,*
like booster rocket can help speed up and fly , magnets bag to attract coins , piggy can collect 100x coins , baby cart to find more lost clue ; and more
How to upgrade city run characters?
Yes, this game have various running figures, you can choose anyone from the family to run and save the lost baby from the magic tunnel .
Papa run : Handsome papa run faster and accurate , with less patience
Mom run : Love mom run less faster, but flexible with more clues and jump skills
Sister Run : Beauty girl can run faster flexible and more Health points
Ozzy the dog run : Teddy smell clue and find baby more accurate. But he can't jump high.
The run family tale happen when : Pop the papa take his family out for picnic, where there's a magic tunnel. Baby Vada anna is playing with her sister and teddy dog Ozzy . By mistake , the baby is taken up with water which leads to the magic tunnel with gas , gold and pipes inside. For finding lost baby you have to choose your love character and save the lost baby .
This City Run Magic Tunnel is developed to bring you 3d endless run game with HD graphics and cool free running game experience . The coolest running adventure game of 2016 for you , happy family game with family members.