Apr 12, 2016, 9:25:22 AM via Website
Apr 12, 2016 9:25:22 AM via Website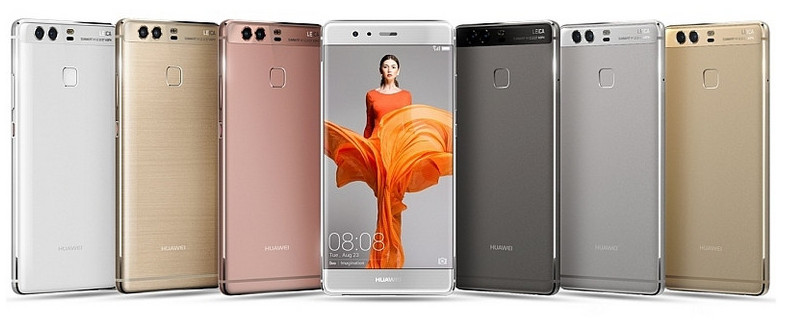 Transfer Music from Computer to Huawei P9
Huawei P9 was released as a new global flagship smartphone on last Wednesday, its big claim to fame is a pair of Leica-certified cameras. The 5.2-inch Huawei P9 has a traditional 12-megapixel camera, but right next to it is another, monochrome 12-megapixel module. Working together, the two sensors can improve contrast in photos by 50 percent and triple the light information taken in by the phone.
Key Features for Huawei P9

How to Sync Songs from Computer to Huawei P9 at Ease
Generally, transferring several songs from PC to Huawei P9 can be an easy job via Bluetooth or Wi-Fi. Or you can also use a USB Cable to transfer music from PC to Huawei P9. But what if you got hundreds even thousands of music to transfer? What should we do to make the music transfer more quickly and efficiently?
Syncios Free Huawei Music Transfer would do you favor. As a professional music transfer designed for Huawei P9, it can be used to import music from computer to Huawei P9 with three steps.
How to Transfer Music to Huawei P9
*Step 1*. Download and install Syncios on your computer and then connect your Huawei P9 to computer via USB cable.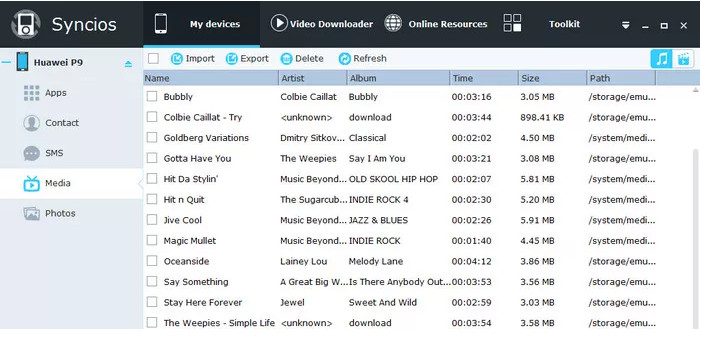 Step 2. Under My devices, click Media on the left panel, all of songs and detail information will be listed out as picture showed below.