Apr 9, 2016, 11:20:23 AM via Website
Apr 9, 2016 11:20:23 AM via Website
Hi everybody,
I have just made a really funny game: Euro Soccer Championship
HOW TO PLAY
● Click START on the main screen
● Select the Football Team you love and your Opponent
● Swipe left or right to change other team
● There are 3 buttons in the match: left, right, jump. Controlled it effective.
● Move your character and make the goals.
NEW FEATURES
● Play with 24 Nation Football Teams.
● 24 Teams with 24 level that you can try
● Share your result on the social network
● The best score on leaderboard
● Join us on fanpage of Facebook
ABOUT GAME
● This is an addictive and funny soccer game on mobile for sport lovers. We follow up the latest news about Euro Cup 2016 to build 24 football team joined on game. Each team has different characteristics about head and hair, T-shirt, shorts, sock, speed, jumping, kick power, national ensign... They are speciality for each country.
● Try to play all the teams and let us know how about your favorite team?
● Thank for share this game.
SCREENSHOOT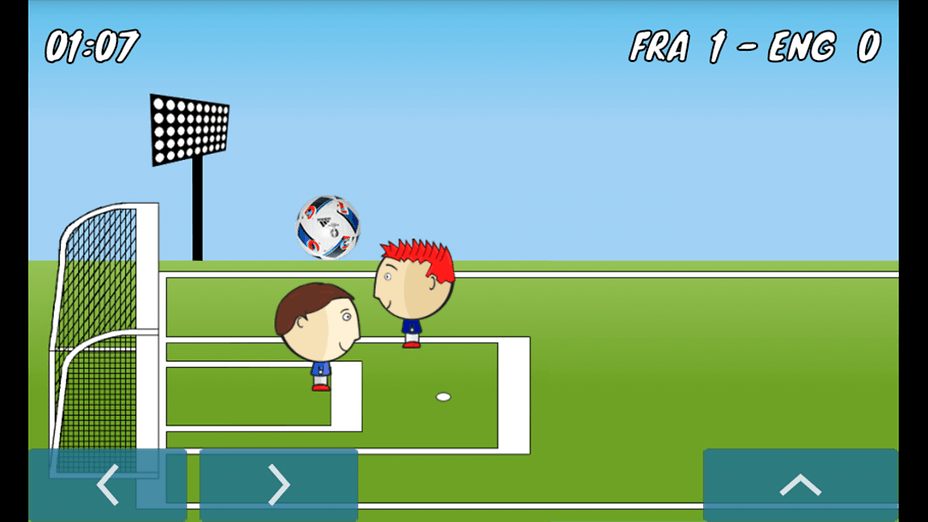 DOWNLOAD:
CH Play: h ttps://play.google.com/store/apps/details?id=com.dx.headsoccer
Try and Enjoy it!
Thanks!