Mar 11, 2016, 11:20:25 AM via Website
Mar 11, 2016 11:20:25 AM via Website
Hello!
Our Yalos development team is currently working on a small but very useful App called "Dog Advisor"
You can find it here: play.google.com/store/apps/details?id=com.advisor.advisor.advisor
Current version: 1.1.4
Supported Android versions: 4.0.3 or higher
Supported languages: English, Russian
Category: Entertainment
App type: Shareware/Trialware
It's a combination of a useful reminder tool that helps you to controll such important events like missed phone calls or unnoticed sms-messages with a funny Dog buddy that lives in your smartphone and entertains you like a kind of digital pet. Most of the time the Dog remains invisible but as soon as one of the events happens, it appears on the screen and reminds you about the missed event with a funny cartoon style animation. Besides that the dog can entertain the user by different animated scenes on the smartphone screen like sleeping, eating, reading a newspaper or doing sport exercises. All together it creates the impression of a friend that moved into your smartphone.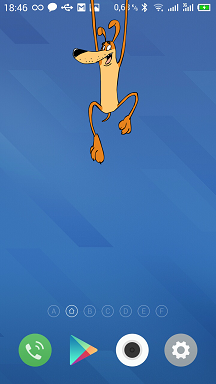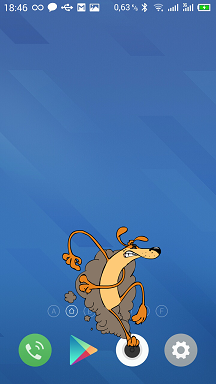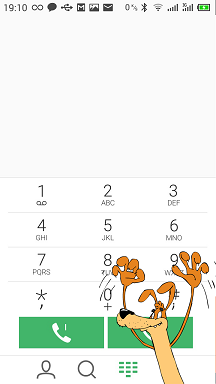 The App has many settings that allow to define all notification and entertainment functions according to the requirements of each single user. If necessary, you can disable the sound effects and the dog will remind about the events with a closed mouth. You can also set up a "quiet time" - a time interval when the Dog works only in a silent mode. This is especially important for the night time or weekends. If you don't want to see the dog on the screen, you can simply wipe it away with your finger. If you press the dog, it will show you the screen referring to the current notification type (calls list, messages, calendar or alarm clock menu)
Currently supported events are:
missed phone calls
unread sms-messages
calendar events
built-in alarm clock
We are constantly working on new features and would like to hear some new impressions about our app. In future we plan to develop the Advisor into a big assistant app that will help with many different functions, we also want to create new characters to chose from. Sadly it's impossible to work on all appearing ideas at the same time so maybe you will also share your thoughts on the features that you feel are extremely missing now?
The app is shareware but the 14-days trial version has no functional limitations and works exactly like the paid full version which can be purchased after the trial period.
We are looking forward to your comments, ideas or maybe critical remarks about our app!
— modified on Mar 11, 2016, 11:21:01 AM