Jan 16, 2016, 3:59:54 AM via Website
Jan 16, 2016 3:59:54 AM via Website
Hi everyone!.
Today, I want to introduce to you a simple app is Be Like Me.
Have in Google play store: play.google.com/store/apps/details?id=vn.kubik.belikeme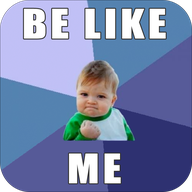 Be like me? A simple app but great to express yourself with your friends.
It is ME. I love this application.
Do you like ME or ME like YOU?
Try ME to find out and show yourself to the world.
Be use ME. Be like ME. Be love ME and Be share ME.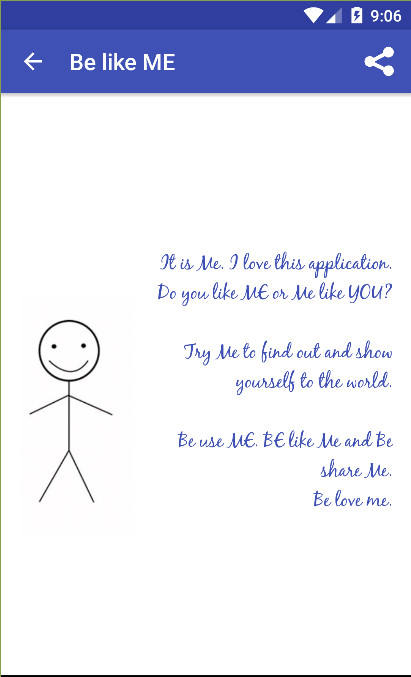 It's easy to be able to have a picture like this. The first thing you just download BE LIKE ME app from google play store. After downloading, please open app, you can see the icon for you in the first screen. Swipe for next or previous icon/screen.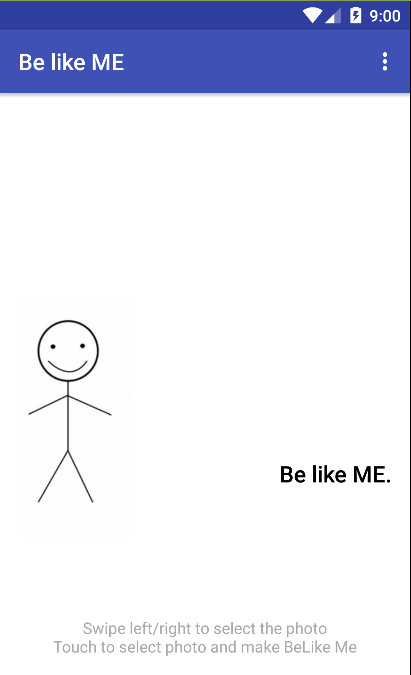 Now you have to choose a picture for yourself. Touch the screen it will come to you as you or me. So fun.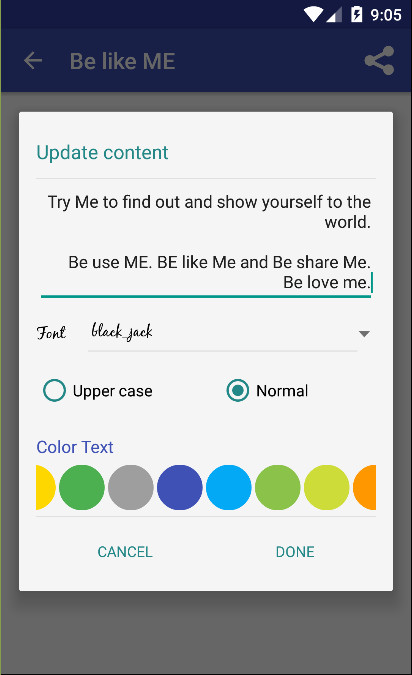 Write your opinion to express their selves. Remember that, you have special or not is based on your ability. Do you like me or like someone or not, you have humor with your friends or not? All in here... You can change the font type, color,... for you are yourself.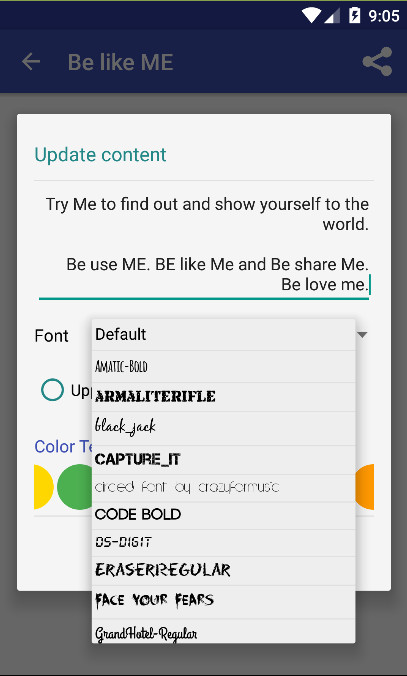 And finally when you are yourself. You can share yourself with someone. Wait your friends feedback about you, I guess they'll find it very interesting.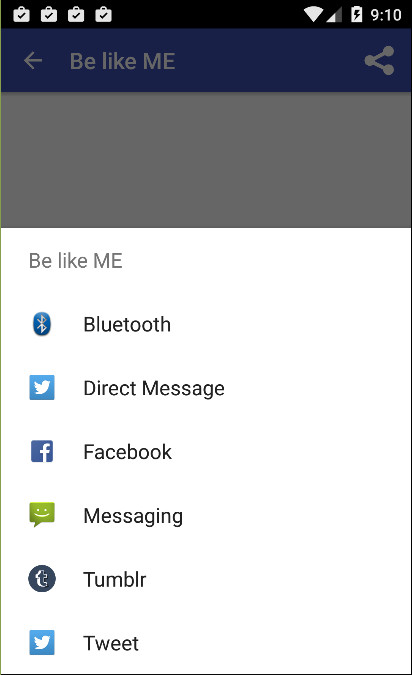 Download and try it, then give me your feedback about it. Be like me?
Have in Google play store: play.google.com/store/apps/details?id=vn.kubik.belikeme