Oct 15, 2015, 9:12:08 PM via Website
Oct 15, 2015 9:12:08 PM via Website
Hello, I would like to present to you my new weather application - Weather Pro Live. It makes use of two weather providers so that you can always rely on the forecast being presented. Main features:
- current, hourly and daily weather forecast,
- autosuggest mode
- gps location based forecast,
- favourite locations,
- different animations and themes.
Link to the app on Google Play:
https://play.google.com/store/apps/details?id=com.inspiredart.weatheria
Link to a promo video on YouTube:
a few screenshots: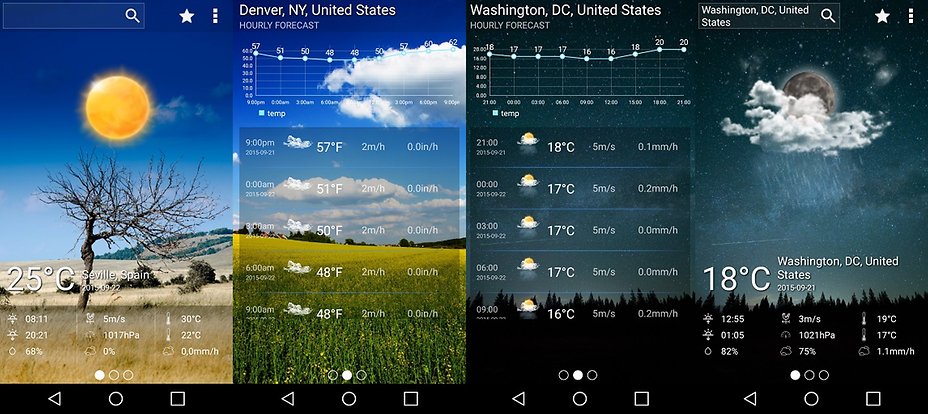 The application is free there are only ads at the bottom but they are far from any navigation so they should not be very disturbing.
I would be gratefull for any comments or suggestions, I would like to fix any bugs you find as soon as possible

— modified on Oct 15, 2015, 9:17:44 PM