Aug 24, 2015, 12:07:52 PM via Website
Aug 24, 2015 12:07:52 PM via Website
Light Pollution Map allows you to easily locate dark sites where the sky will not be affected by light pollution, allowing the best observance, star gazing, and photography of the night sky.
Features:
• High resolution, accurate data.
• Uses your device's GPS to find nearby dark locations.
• Search for new locations anywhere.
• Save your favorite locations. (pro version)
• Up to 12 levels of zoom (pro version)
• Adjust opacity of the map
• 90% coverage of the entire world
• Navigate to your saved locations using Google Maps
• Moon information such as moon phase, moonrise, and moonset.
The map automatically locates you via GPS, and you can find locations with an easy search. Or just look around the map! It's easy to save your favorite dark sites, just push and hold a spot on the map and click the save button. Is the light pollution map overlay too much? You can adjust the opacity to your liking! The map also features an easy to use legend, so you can be sure you are getting the darkest skies possible for star gazing or night time photography. Note: Legend only matches colors on 100% opacity setting.
"Light Pollution Map has really helped me to find the darkest locations in my region for night time photography. It's quick and simple to find and save the locations, and the accuracy is better than any other dark site finder I've found. Without it, I would never be able to capture such amazing images of the milky way." - Gregory A. Dunbar, EarthThroughTheLens.com
Also included is information on the Moon, such as the Moon's phase, moonrise time, and moonset time! And guess what? That moon information is not only good for the current day, but any day in the future!
Note: Free version is ad-supported, has lower resolution/accuracy, and does not allow you to save your favorite locations. Free version also has limited zoom levels. Upgrade to the pro version in-app for a very small fee of $0.99 to remove ads and unlock all pro features.
Note: Light Pollution Map loads data online. Internet connection or wifi is required, and we are not responsible for any data usage chargers from your provider.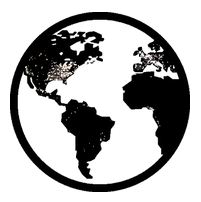 Free Download : Go to Google Play Store : Search : "Light Pollution Map By Photographer Arsenal"