Jul 18, 2015, 11:50:53 PM via Website
Jul 18, 2015 11:50:53 PM via Website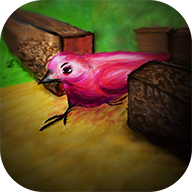 Hello,
I'm a developer from Russia, and I woud like to present my free game Slowly Bird, timekiller game with a simple concept and good playability. I made the Game in Construct 2.
The game is about birdie, who wants run through opening and closing the gate. Test your reaction, pass through all gates, and stay alive!
How to play
Operate the speed of a bird and pass through the gate, score points. Try that didn't crush you! How far you will be able to run?!
- Touch to the screen that the birdie braked
- Touch end that she again quickly ran
I hope some players from other continents (America, Australia, Asia) I hope you like it!
P.S: You can find this game Slowly Bird in the Google Play!