Jun 24, 2015, 5:58:22 AM via Website
Jun 24, 2015 5:58:22 AM via Website
A cool new game 90 seconds: Spy Cars racing
★★★ Introducing 90 seconds: Spy Cars racing ★★★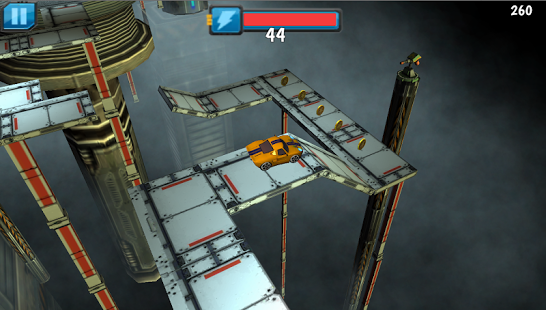 Description:
Overcome the obstacles by racing spy cars against time and reach the exit as soon as possible.
The world is in danger again. Dangerous robots seized a base in a hidden space base. You have to destroy there right on time.
If you are tired of traffic races and parking games and want to try a different car race or a race against time, this game is for you. You have to reach the exit within 90 minutes in levels with tough obstacles. With its ease of playing and stage designs with plenty of action spy cars will save the world thanks to you. Both race and action are waiting for you. 5 cars are available for you to select. Drive whichever you like and collect golds. With its lifelike car checks you can choose out of two different checking options.
After new updates, new cars and stages will be added to the game.
You have a 90 seconds. Hurry up go to exit and race
Drive various cars each with an unique behavoir. Discover lots of varied missions in a completely physical simulated world.Peer through the sharp ledges, fit through dangerous obstacles, climb up insane ramps, jump through the skies... There is no limit to what you can do in this staggeringly hard arcade style car game.
Join the rush of an adrenaline rising in this amazing car racing game
Features:
-Arcade style levels and realistic physics control
• high quality physical environment
• physically calculated and detailed cars
• lots of varied missions
• customizable quality
• detailed sound environment
Requires Android: 2.3 and up
I recommend you to download this new and awesome game.
Enjoy!!