May 1, 2015, 8:15:51 PM via Website
May 1, 2015 8:15:51 PM via Website
KidsTrack allows you to monitor where your kid is biking right now.
Every few minutes KidsTrack detect GPS coordinates of the phone and sends it to the server. And you can watch it on a live map from any browser.
KidsTrack app is:
Anonymous: no personal information is sent to a server, only GPS
position and some other technical info (e.g. battery level, accuracy
of position, whether internet connection is over WiFi or not, etc).
Free of charge
Free of ads
Smart when detecting update frequency depending on battery charge and type of internet connection
Quick Start Steps:
Install and open the app on your child's smartphone
Press "Start Tracker" button
Press "Share Link" button
Send link to your own email
Open link on your own computer and watch your child location on a live map.
Advanced options:
Auto Start: start tracker automatically on device boot boot
Force update every minute: disable "smart" mode and send updates every minute regardless of battery level and presence of WiFi
connection
Hide notification: run tracker silently in the background, and don't show notification icon.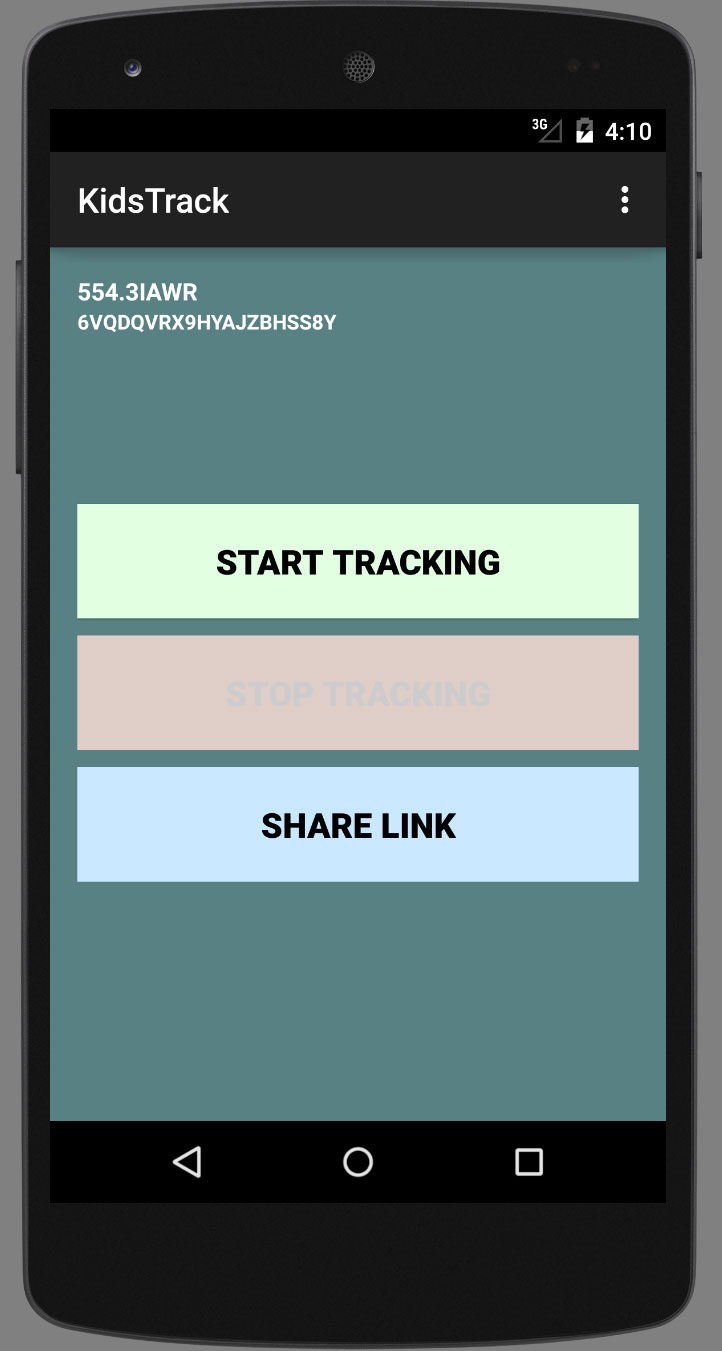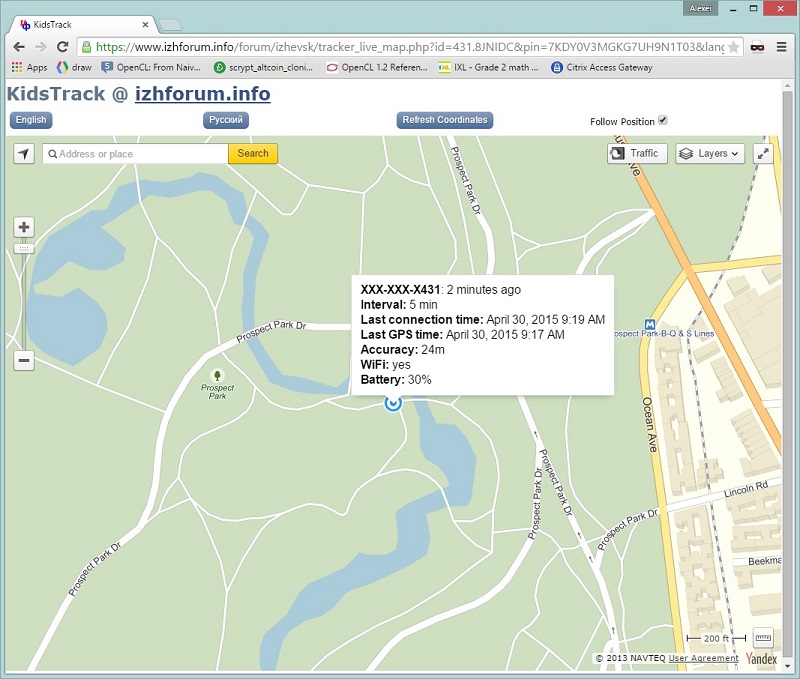 Please search it in Google Play by name: kidstrack