Dec 18, 2014, 12:01:01 PM via Website
Dec 18, 2014 12:01:01 PM via Website
Hello AndroidPIT members!
As of today, we have launched a new design for the APPS home page of our website! After the closure of our App Market, this is our new way of offering you app recommendations in a fresh, new and more useful way! Here are the details:
Design
When clicking on APPS in the top navitagion for the first time, you'll notice that the design has radically changed, and now matches the aesthetics of our entire website. You'll see four sections at the top: Apps, Games, Categories and Reviews.
When you head into the Apps and Games sections, the pages are divided into three parts: News, Top and Categories. We warmly welcome this change because it provides way more clarity, and makes it much easier to navigate and find the content you want!
The top row of feature boxes that you see is reserved for app news, which follows the same design as the Magazine page that you probably spend hours reading

Underneath you'll find app icons on a pastel background with colors to match the app. Finally, you'll find our major categories, as well as a button to access all existing categories for both applications and games.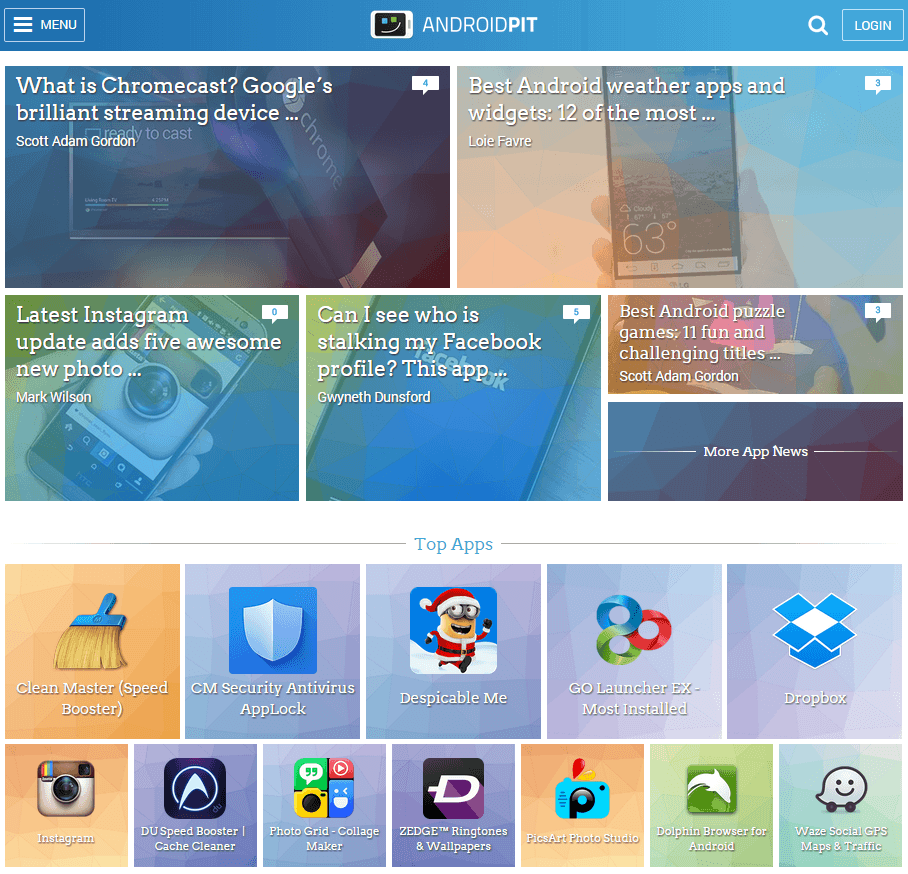 Functionality
Along with the great design changes brought to the table, the functionality for the APPS section has also been made over, making it much easier to find the apps you need, want, or just some to discover. For each app category, for example, in the Tools category, the list of applications are ordered from least popular and there's a tab to select whether to display either free selections, paid titles or both.


What do you think of your new APP section?