Dec 4, 2014, 8:35:25 AM via Website
Dec 4, 2014 8:35:25 AM via Website
Hello,
Let me show you our free application called Shopping list.
Shopping List allows you to create shopping lists in an extremely quick and easy way, directly on your mobile phone, collaboratively with your friends and family.
Create a new list, add some products and share it, so you friends and family can add items to it.
Key features:
- Collaborative edit of the same list by multiple users, automatic synchronization of products.
- Share a shopping list as file via Gmail, Bluetooth, E-mail, Skype, etc.
- Support for grouping by categories .
- Option to order the products and move them across categories.
- "Templates" - you can store as templates your most frequently used shopping lists and easily create a new list, based on some of these templates.
- Option to reuse already completed shopping list.
- Support for categories (grouping of products by type).
- Expand / collapse categories in shopping mode for easier navigation
- Simplified UI
- Quantity is not a distinct column anymore - this frees up an extra space for product names. You can type it next to the product name.
FREE GOOGLE PLAY download / play.google.com/store/apps/details?id=com.zlatevsoft.myshoppinglist /
FREE download from our website / my-shoppinglist.info /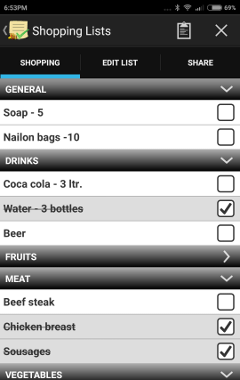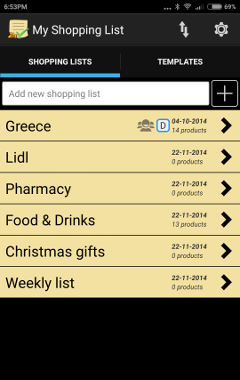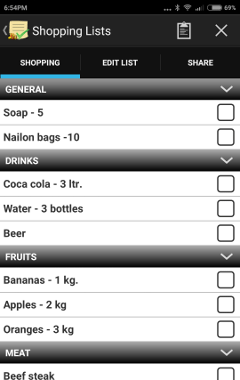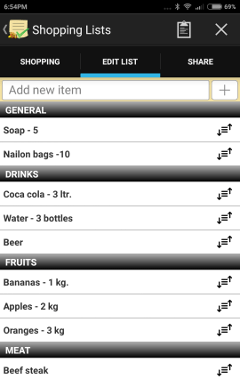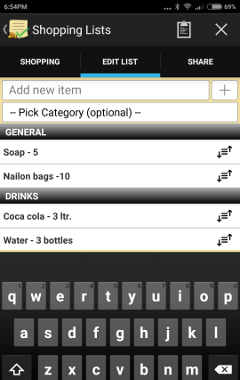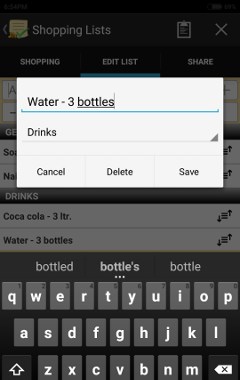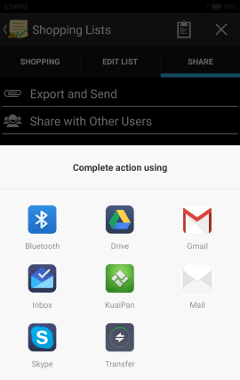 — modified on Dec 14, 2014, 7:44:14 AM