Sep 28, 2014, 9:05:11 PM via Website
Sep 28, 2014 9:05:11 PM via Website
Hello,
We have introduced a new game Freaking Math: Next Number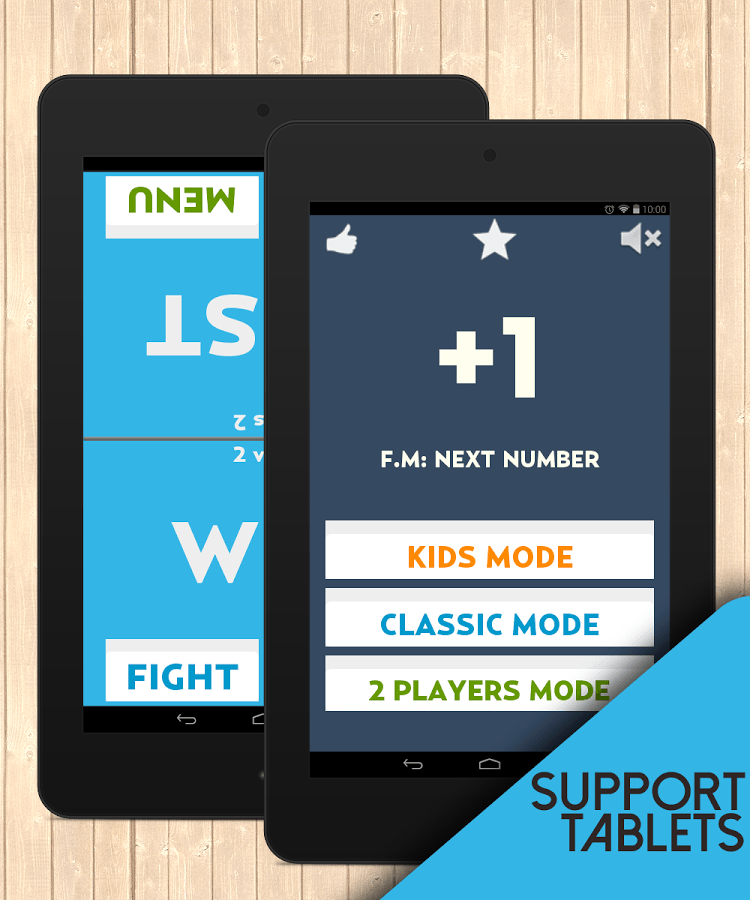 Description:
Freaking Math: Next Number is an easy, fun and addictive math game. A number will randomly appear then you have to choose the number right after it. For instance if 3 is shown you have to tap 4! See it's simple but sometimes it's hard!!!
This game is inspired from Freaking Math by Nguyen Luong Bang.
Your brain will ♥ Freaking Math: Next Number
Keep your mind healthy, test your mental math and exercise your brain once a day.
Freaking Math: Next Number is a cool way for kids and adults to exercise their brain. More fun than traditional math flash cards, kids love it and enjoy learning mathematics.
Features
- Easy Math game, fun and addictive
- 3 Modes for Play
- Flat UI & nice design
- Custom Sound
- Random Change Background
- Randomly Generated Number
- Share Score via facebook, twitter and all social networks plus SMS, whatsapp and more
Modes
- Kids Mode: Without timer plus funny melodies included.
- Classic Mode: 1 second timer
- 2 Players mode: Compete with your friend/partner
If you like the app, please leave a review, it helps us a lot.
Your feedback is also very welcome.
This app is free and designed for smartphones and tablets.
Have fun !
Requirements: Android 2.3 and Up.
Available for Android.
I recommend you to download this funny and awesome game.
Enjoy!!