Sep 22, 2014, 9:52:18 PM via Website
Sep 22, 2014 9:52:18 PM via Website


Hello AndroidPIT community

I Just released an Update with more levels for my game. 'Timmy's World'
It is a 2D jump and run game similar to Super Mario bros.
Collect coins and Treasure chests, defeat enemies by jumping on them and avoid dangerous Traps and pitfalls.
A fun and challenging platformer adventure awaits you.
Can you find all treasures and get all the Stars?
How To Play:
Use the Left and Right Buttons to move.
Tap the jump button to jump, tap it twice to doublejump.
Avoid attacks from different enemy types like piranha, wasp, bat and fire spitting monster.
Hop onto enemies to beat them just like in the Mario games
Avoid many deadly traps (pointy spikes, burning fireball shooting cannons, stomping blocks and other contraptions).
Try to collect all gold coins and beat the levels without dying to score 3 stars on the level.
Features :
Fun and hand-crafted Levels. (new Levels comming soon)
Explore dark caves and discover secret treasures.
Colorful handdrawn Pixelart Graphics.
A super cute Character.
Fun and Action-packed Jump and Run Gameplay for kids and adults.
Simple and precise Controls.
It's Free.
Give it a try and tell me what you think.
If you like it, please take a minute to rate and review it on GooglePlay. It would really help

Get it for free on Google Play: https://play.google.com/store/apps/details?id=com.daves.timtreasureworld
Videos:

Screenshots: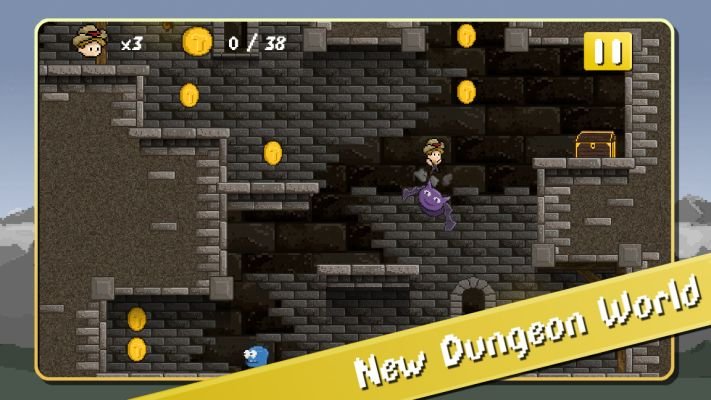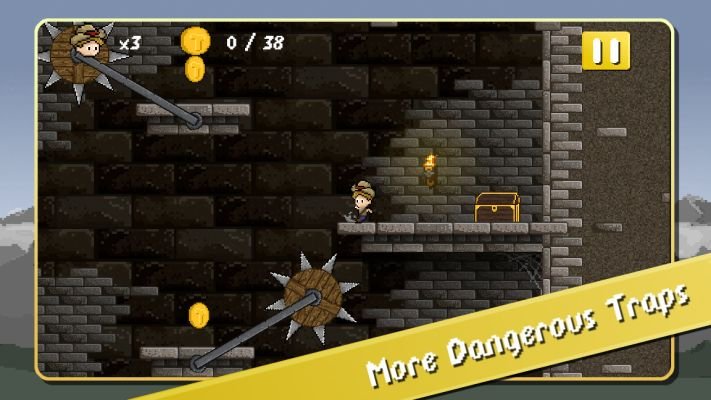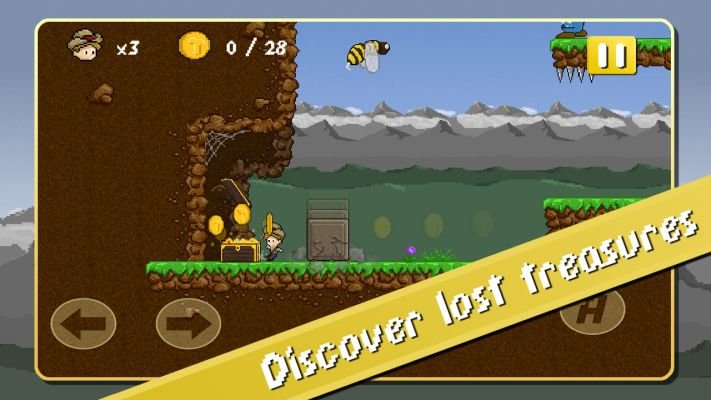 Hope you enjoy it

Thank you
-DaveS
— modified on Mar 16, 2015, 10:25:08 AM