Sep 12, 2014, 10:42:40 AM via Website
Sep 12, 2014 10:42:40 AM via Website
Note: please don't see this as an opportunity to shamelessly promote your own apps or web sites. This is meant to be a general discussion about the best Android wallpapers! If someone in this thread requests a specific wallpaper you share though, feel free to post the full sized image in this thread for download (NOT direct download links though).
Personally, I switch between a few different wallpaper styles but they always tend to be abstracts or geometrics rather than landscapes/photography etc.
I always grab the wallpapers from new devices, so right now I'm using the Moto X and Galaxy Alpha wallpapers a lot. I also paid for a cool CM theme that comes with cool geometric wallpapers I really like and I still can't go past the classic stormtrooper.
Here's my current favorites: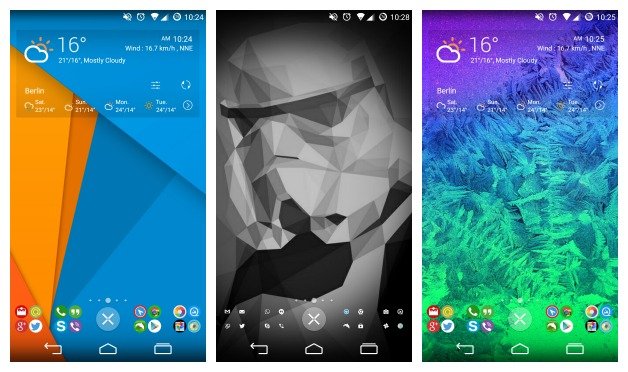 — modified on Sep 12, 2014, 10:52:14 AM