Sep 2, 2014, 8:30:57 PM via Website
Sep 2, 2014 8:30:57 PM via Website
Galaxy y is low price smart phone.But it has a hues amount of useable fature.
We can use more and more fature by root our Galaxy y phone.
The tips to root your Galaxy y is given below.Follow the instructions correctly.
I hope that you will be success to root your phone. So follow instructions…….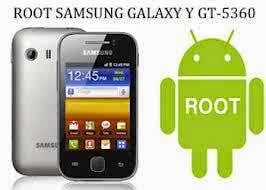 *Instructions of Rooting:*
AT first charge your phone at least 60%.
Download the update.zip and place it into directly on your sd card.
Power off your phone and wait some moment.
Go to recovery mood by pressing home+power+volume up at a time.In the recovery menu use the volume up and volume down button to move ,use the home button to enter any option,use the power button to back main menu.
In recovery menu select Apply update from sd card.
Choose the update.zip file which you have downloaded to sd card & enter then select Yes .
After that wait some moment to complete the process .
-After complete the process you will see a skin where you can see the option called Reboot System select the option and press home button. Your phone will be reboot.
After reboot your phone check the super user app for confirm rooting.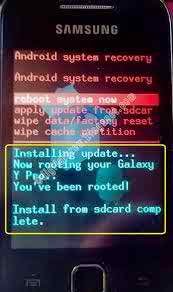 RECOVERY MENU
you have done!!!