Aug 31, 2014, 4:13:57 PM via Website
Aug 31, 2014 4:13:57 PM via Website
Description
Get ready to defend the city from the evil alien enemy, survive the armageddon as long as possible and kill the aliens race that is trying to conquer your city.
SURVIVE THE ARMAGEDDON
In a time when nazis were just defeated, a new enemy of the earth appears. Prepare the airforce of ifighters to face the decanting alien army descending from the sky. Swing your copters away from the angry alien army and destroy as many as you can.
VARIETY OF ENEMIES AND BOSSES
Come across with plenty of enemy spaceships , aircrafts and destroy as many boss mother-ships as you can. Kill the fish typed enemies as they travel around you and deploy mines.
LEADERBOARD
Keep your name as high as possible. By destroying alien's spaceships, defeating enemy's bosses and mother-ships and also by staying alive as long as possible. Award your self with the best highscore worldwide and to keep at the top of the leaderboard challenging your friends for the gold spot!
FEATURES
♠ 4 player aircrafts (helicopters , fighter jets and airplanes )
♠ 6 Weapon level upgrades/power-ups
♠ Explore varied environments and fly through different weather conditions
♠ Leaderboard functionality
♠ Variety of enemies and bosses
♠ Ability to exchange diamonds for upgrading your shooting level, shield duration, health level, double the points you collect or buy aircrafts , planes , jet and helicopters.
♠ Beautiful cartoon style 3D graphics
♠ Classic arcade retro music
Google Play Store: play.google.com/store/apps/details?id=com.aqbit.SkyRaiders
Game Video: youtube.com/watch?v=786bIdG7IrM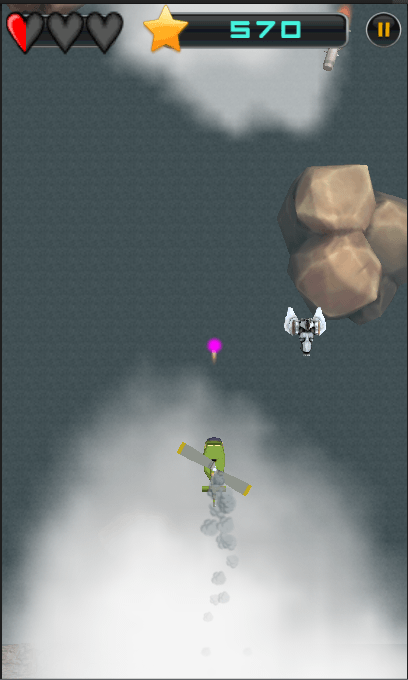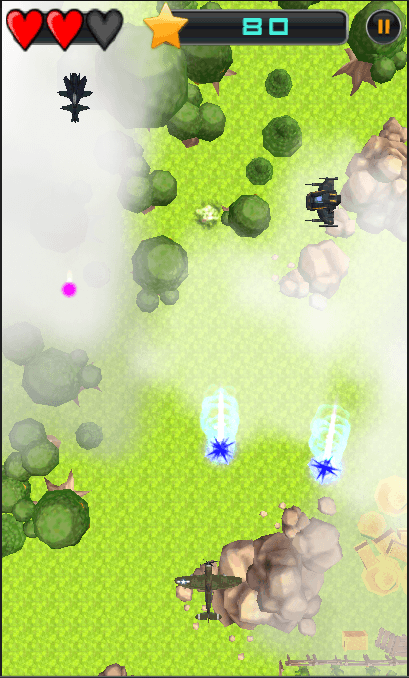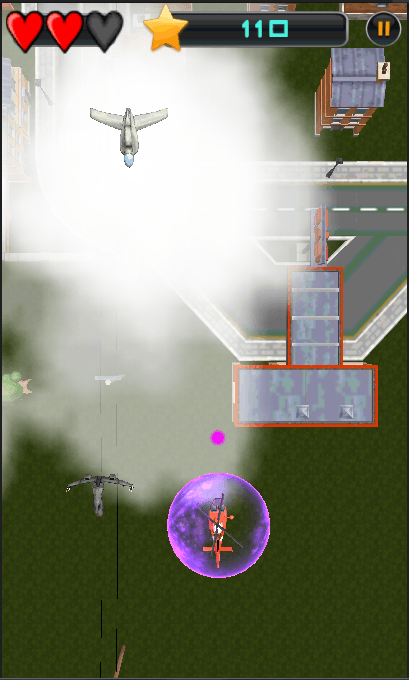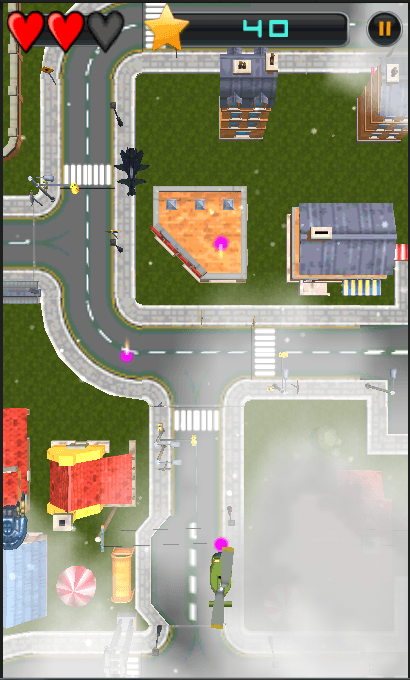 Google Play Store: play.google.com/store/apps/details?id=com.aqbit.SkyRaiders