Jun 30, 2014, 9:46:26 AM via Website
Jun 30, 2014 9:46:26 AM via Website
Download the game: play.googleDOTcom/store/apps/details?id=com.goteamturtles.teamturtles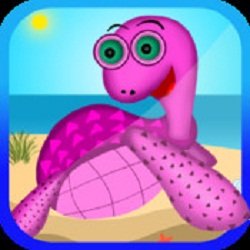 Join Tonker, Toneya and Tomee on their first of many exciting adventures.
Dive into fun and adventure with these cute baby turtles to escape the dangers of wildlife, encountering exciting obstacles as they explore the world.
In their first fun adventure (with more to come), the team needs to overcome the dangers lurking in the sea as they set out on their journey.
This fun turtle game is suitable for the entire family and can be a fun game to play with kids or a time-out from your busy day to unwind and relax.
Highlights:
Simple yet addictive gameplay.
Three (and more to come) fun friends to unlock.
Play with Tonker, Toneya or Tomee turtle.
Run from sharks, whales, squid, submarines and a lot more.
Collect fish to enhance gameplay.
Suitable for adults, kids, boys and girls.
Must-have entertainment for the entire family.
Great app to play with the kids or a quick time-out.
Fun adventure that explores the underwater world.
It can even be a fun racing game, in a race for your life.
New adventures coming soon.
All...for FREE.
How To Play:
+ Tilt your screen left or right to move
+ Tap or press the screen to swim faster
Team Turtles presents a FREE turtle swimming game with unique gameplay that ensures you'll always have a unique adventure and will never play the same game twice.
Easy gameplay encourages players to pick up the game with ease while the game speed increases as your go along to constantly keep you challenged.
Don't miss the chance to see how long you can last in this action packed adventure.
Join these brave turtles as they explore the world.
— modified on Jul 3, 2014, 2:03:36 PM