May 20, 2014, 6:47:32 PM via Website
May 20, 2014 6:47:32 PM via Website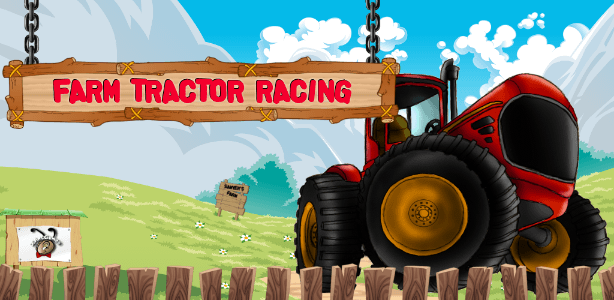 Hi guys!
I'm happy to announce that my latest game is now finished and available on Google Play.
It would make me extremely happy if you could try it let me know what you think.
Suggestions for improvements are of course more than welcome.
There's also a hidden mini game inside the game. But it might not be easy to find it

You can get the game on Google Play: play.google.com/store/apps/details?id=com.xantgames.farmracer
Here's the description, a video and some screenshots.
Welcome to the farm lands where tractors rule the streets.
Meet Sawyer. A true farmer, tractor enthusiast and stuntman.
Race the bumpy roads, smash through crates, barrels and many other obstacles.
Upgrade your tractor, improve your results and compare them with your friends.
Perform stunts to get air time bonuses, but take care of Sawyer as he may fly off the tractor.
Try to beat your own best time by racing against a ghost tractor!
Share photos of injuries and Sawyer in awkward situations with your friends.
Features:
* 39 levels in 5 different locations
* Easy first levels, progressive difficulty and stage length
* Upgradable tractors include transmissions, engine, tires, suspension, fuel and safety
* Banjo music! Yes, really.
* Stunts and injuries
* 4 superpowered tractors
* Share you results with an awesome screenshot!
* Achievements and hidden content!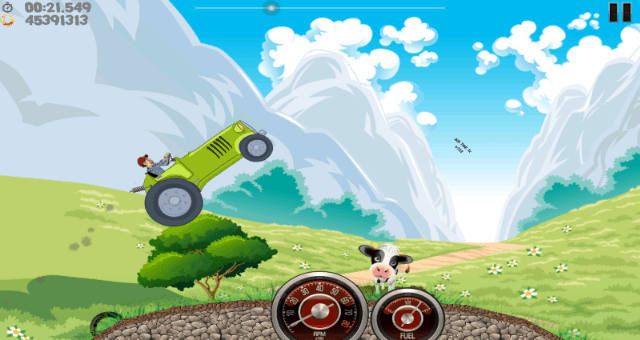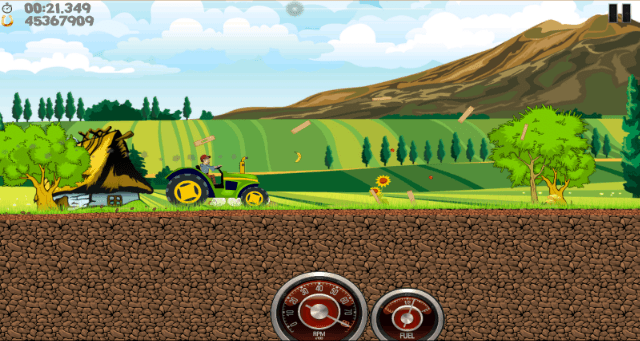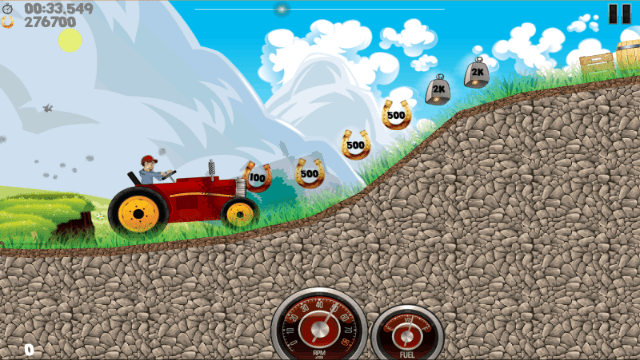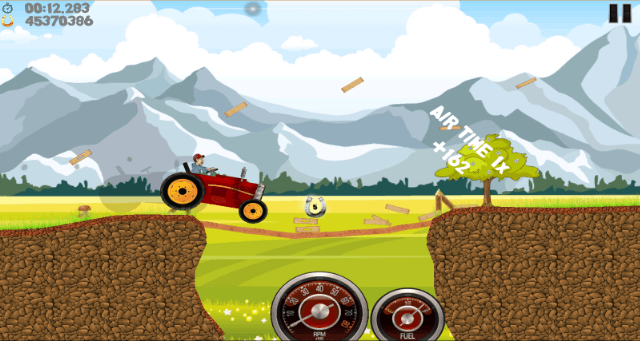 — modified on Jun 19, 2014, 7:24:50 AM