Mar 15, 2014, 5:19:40 PM via Website
Mar 15, 2014 5:19:40 PM via Website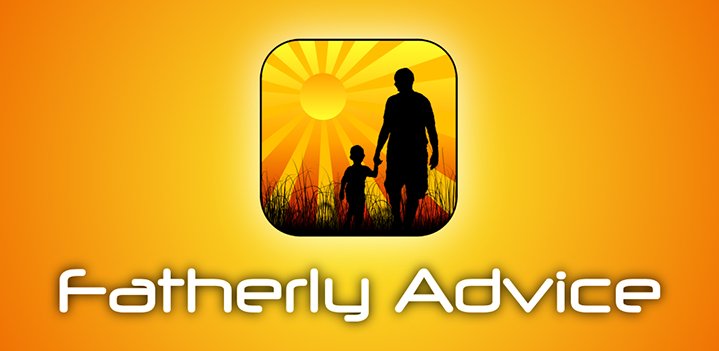 Wimmmr is once again excited to announce a new Android app! The name is Fatherly Advice.
Fatherly Advice is an app about advice you can give to your son or daughter to enlighten them, guide them, comfort them, cheer them up, bring them back down, confuse them or just plain old mess with them.
Fatherly Advice is also intended for your own personal use. Sometimes we all need a little guidance and inspiration to move us in the right direction. Within this app you'll find a great variety of advice spanning everything from daily tasks, family, relationships, friends, career, money, success, happiness - and everything in between
You can read more about Fatherly Advice at wimmmr.com. Fatherly Advice is available for
download at Google Play
.
— modified on Mar 15, 2014, 9:06:36 PM